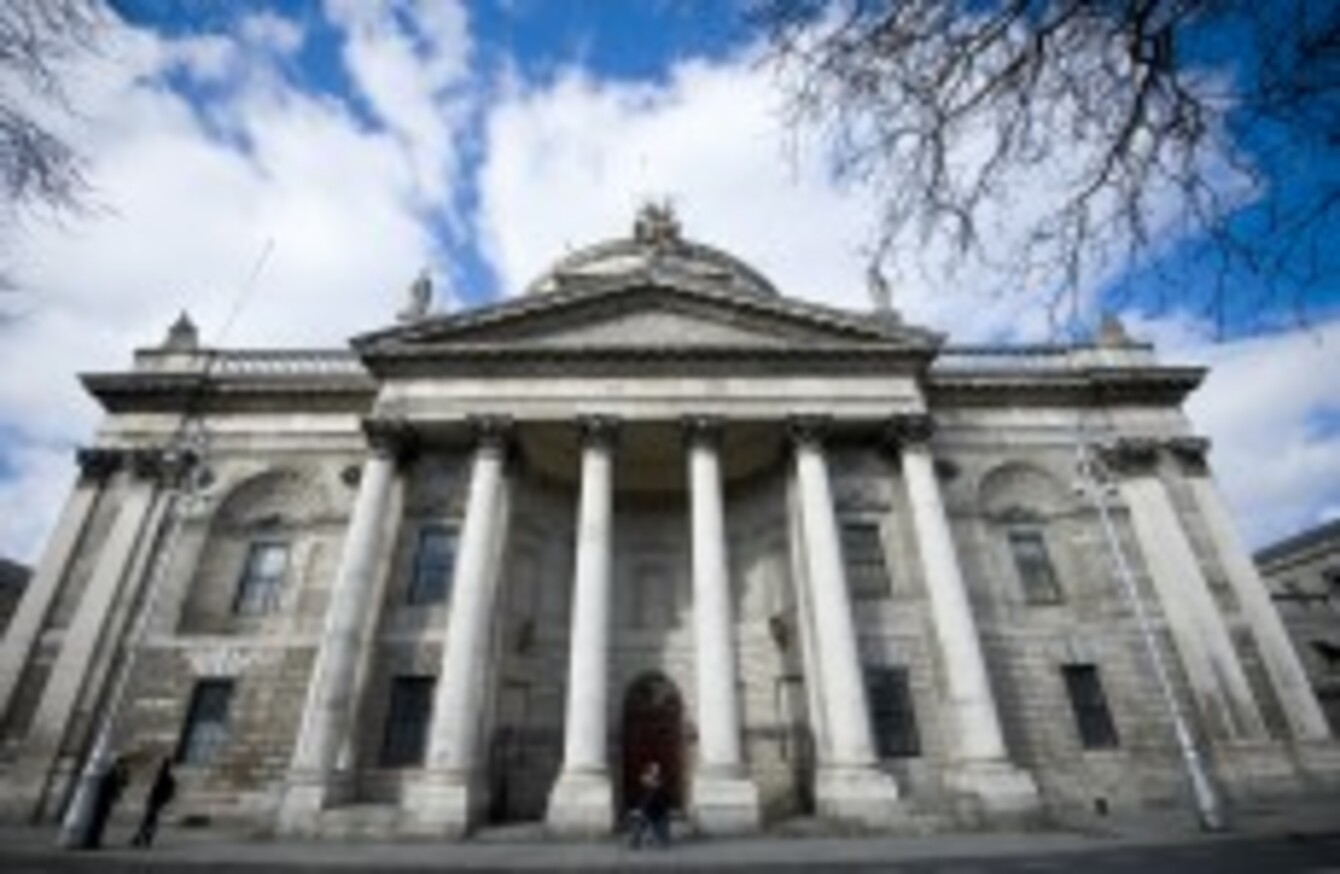 The Four Courts in Dublin
Image: Laura Hutton/Photocall Ireland
The Four Courts in Dublin
Image: Laura Hutton/Photocall Ireland
THE SUPREME COURT has begun hearing an appeal into whether a teenage Traveller was discriminated against after he was refused admission to his local secondary school.
Five judges of the Supreme Court heard legal arguments this morning over the case, which was taken by the boy's mother after the Christian Brothers' High School in Clonmel turned down his application for admission in 2010.
Mary Stokes lodged a complaint over the school's policy of giving priority to students whose fathers were past pupils of the school which she said discriminated against her son, John. Mary Stokes argued that the policy was discriminatory and disproportionately affected Travellers as they are statistically less likely to have a father who attended secondary school.
Only 10 per cent of Traveller men of John's father's generation progressed to second level education, according to figures from the Irish Traveller Movement.
Much of the legal argument this morning centred around whether the Supreme Court has jurisdiction to hear the appeal.
Counsel for Mary Stokes said that his side was seeking a declaration that the boy was subject to a particular disadvantage which gave rise to indirect discrimination, which led to him being excluded from the school.
When questioned by the judges as to whether there was any point in seeking to have John Stokes admitted to the school now, some three years after the case began, counsel told the court there there would be "no educational benefit [or] material benefit" to doing so. "It would be disinegnuous to seek it at this time," he said.
He said his side would also be seeking an award of damages, but said that where that would arise and who could give it was a matter of "considerable complexity".
The High Court ruled in February 2012 that Travellers were indirectly discriminated against by the school's policy, but so was anyone who was not the son of a former pupil. The case had already progressed through the Circuit Court and the Equality Tribunal.
Counsel for the Equality Tribunal noted that it was unusual but not unheard of for a case to go through four stages of appeal.
Counsel for the school disputed the meaning of four words in the Equal Status Act legislation, arguing that the words mean any appeal could go as far as the High Court on a point of law but could not be brought any further.
Mary Stokes had originally lodged a complaint with the Equality Tribunal, who found in her son's favour and awarded him a place, but the school successfully appealed the judgment in July 2011.
The Supreme Court hearing is expected to continue into tomorrow.