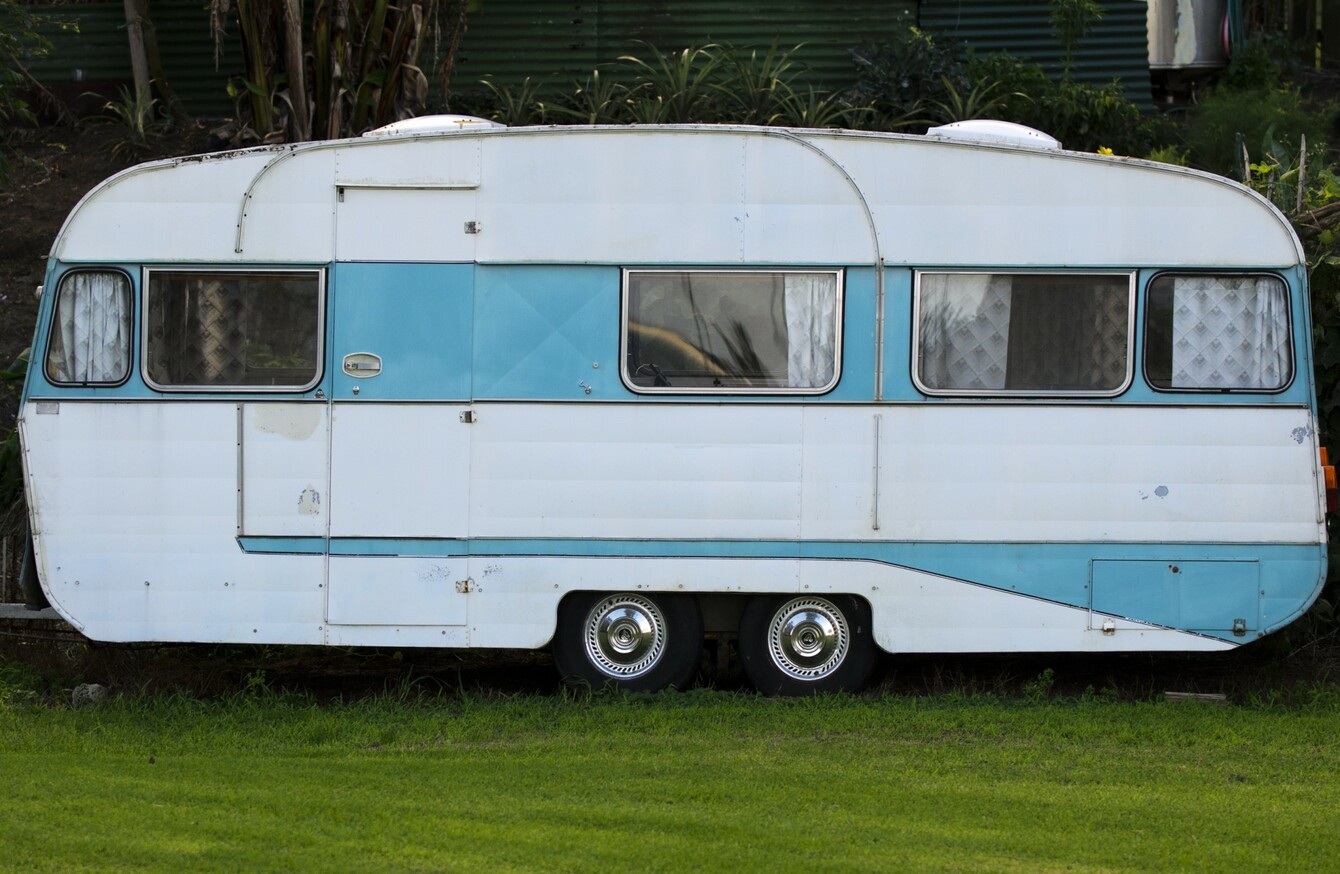 File photo of a caravan
Image: Shutterstock/ChameleonsEye
File photo of a caravan
Image: Shutterstock/ChameleonsEye
A HOMELESS FAMILY whose previous residence burned down have launched a High Court challenge aimed at compelling Clare County Council to provide them with accommodation.
The action has been brought by David Mongans, his wife Margaret Lisa Mongans and their four children, who the High Court heard are living in a caravan on the Kilrush Road in Ennis, Co Clare.
The family, who are members of the Travelling Community, say their current living conditions are unsuitable for their needs, particularly as some of their children, who are all young, suffer from significant health issues.
The Mongans say their previous accommodation at Knockanean was burnt in 2015 and that they have been homeless ever since.
They have resided at different locations in the Ennis area and with relatives, and have also spent time living in a shed. They are currently living in a caravan. They are on the local authority housing list.
Constitutional rights
In their action against Clare County Council, the family are seeking various orders including one compelling the council to provide them with suitable accommodation.
They also seek various declarations including that their current accommodation is not suitable and that the failure to provide them with suitable accommodation is a breach of their constitutional rights.
It is further argued that the failure to provide them with proper accommodation breaches the council's obligations under Traveller Accommodation Acts.
Permission to bring the application was granted, on an ex parte basis, by Justice Richard Humphreys, with a further hearing due in January.
Comments are closed as legal proceedings are ongoing.