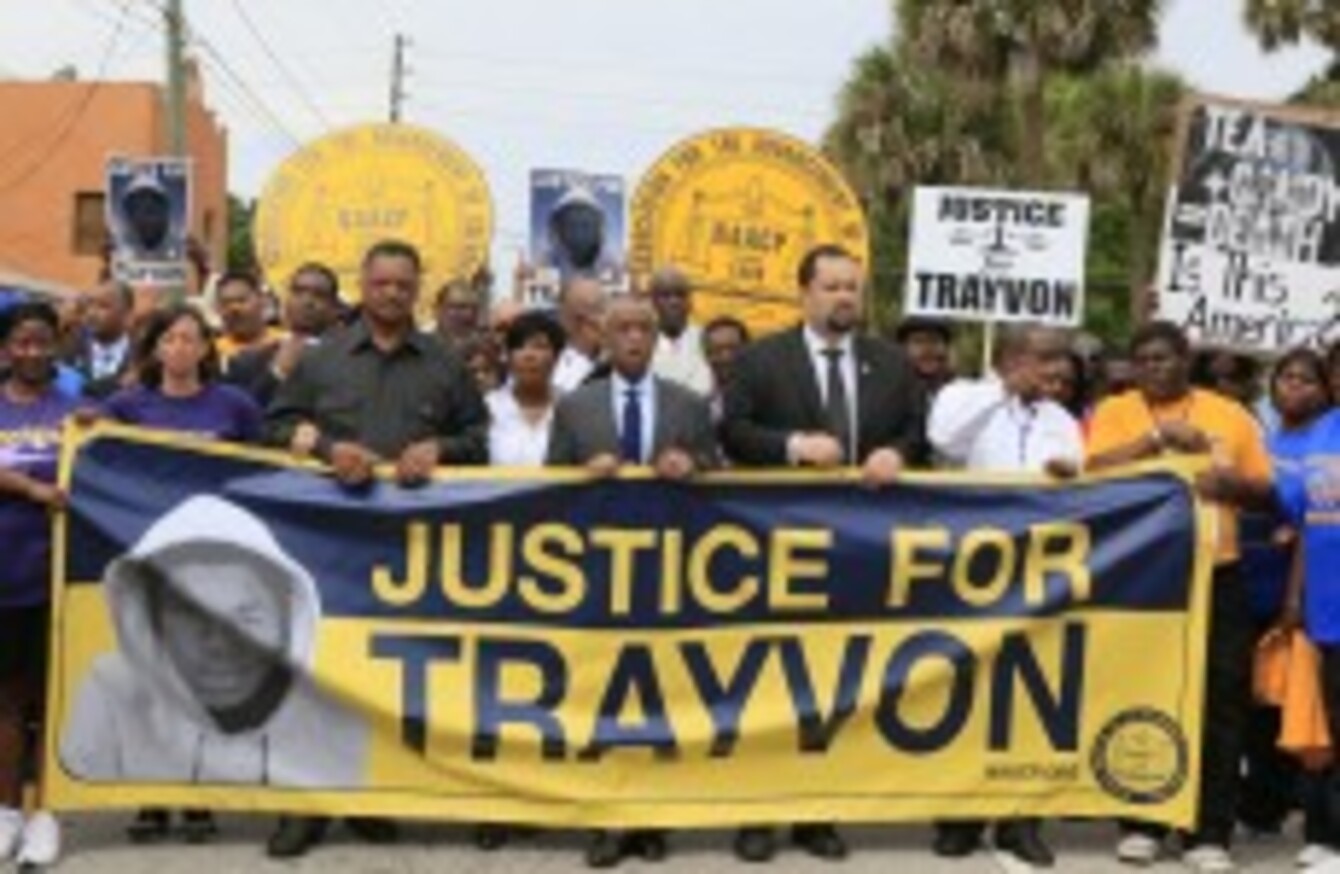 Jesse Jackson and Al Sharpton lead a march for Trayvon Martin last month
Image: Julie Fletcher/AP/Press Association Images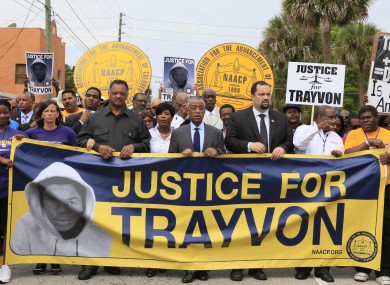 Jesse Jackson and Al Sharpton lead a march for Trayvon Martin last month
Image: Julie Fletcher/AP/Press Association Images
THE SPECIAL PROSECUTOR overseeing the investigation of the killing of unarmed black teenager Trayvon Martin has announced that the case will not go before a grand jury as planned.
A grand jury – made up of members of the public – had been due to hear evidence today over the killing in Sanford, Florida. However, state attorney Angela Corey said she would not be bringing the case to the hearing, USA Today reports.
The move means the decision on whether to file charges will lie entirely with Corey. It also means first-degree murder charges cannot be brought against neighbourhood watch volunteer George Zimmerman, who shot and killed 17-year-old Martin on February 26.
The killing has generated widespread controversy as Zimmerman – who said he fired in self-defence – was not arrested after the incident.
Announcing her decision, Corey asked the public not to read too much into it. "The decision should not be considered a factor in the final determination of the case," she said in a statement according to the LA Times.
Corey's decision means she doesn't have to rely on potentially unpredictable jurors, said David Hill, an Orlando criminal defense attorney.
"Let's give her the benefit of the doubt. Maybe she knows there isn't enough for first-degree murder but she wants to maintain control and charge him with something else," Hill said.
"What does she need a grand jury for? She cuts out the unpredictability of the grand jury. She goes where she feels she has more evidence."
An attorney for Martin's parents said in a statement that he is not surprised by the decision to avoid the grand jury and hopes a decision is reached soon.
"The family has been patient throughout this process and asks that those who support them do the same during this very important investigation," said attorney Benjamin Crump.
- Additional reporting from the AP