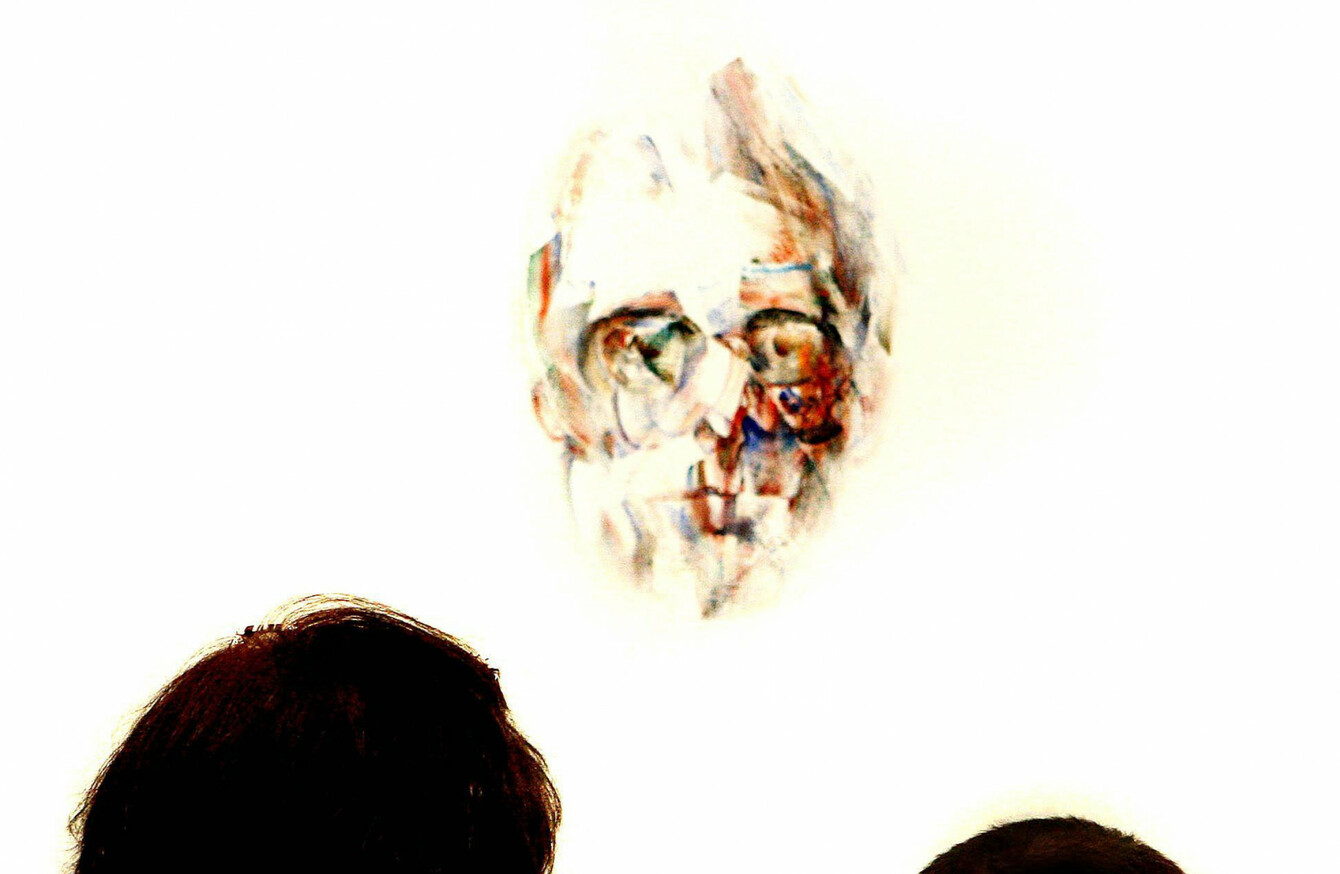 Viewers looks at a Louis Le Brocquy portrait of WB Yeats
Image: PA Archive/PA Images
Viewers looks at a Louis Le Brocquy portrait of WB Yeats
Image: PA Archive/PA Images
THEIR CONNECTION TO Sligo was hugely important, so it's only fitting that the county is now paying back WB and Jack Yeats with an arts festival inspired by their work.
Tread Softly… is returning next week for the seventh time with a programme of events inspired by the work of the Yeats brothers, Jack and William, and the landscape and stories that in turn inspired them in County Sligo.
The festival was set up during the recession, when money and resources were limited, and has grown to be a highlight on Sligo's arts calendar. Events this year will include the launch of a new free literary broadsheet The Cormorant with new writing from people like Kevin Barry, Molly McCloskey and Eoin McNamee. The Yeats International Summer School will also return, incorporating a daily series of lectures, seminars and social events over an extended 10 days.
There will be a series of guided talks too, at historic Sligo locations such as Carrowkeel and Rosses Point. The Sligo Dreams Project, a collaboration with Sligo IT, invites key speakers from a broad range of backgrounds to talk about their dreams for the Sligo landscape.
Niall Henry of Blue Raincoat Theatre Company is one of the organisers of the festival.
"While you have the painter and writer Jack and William, it is very much a festival about place and people's response to place," he explained. It's a response, too, to the mythologies surrounding Sligo. By 'response', he means that much of the work will be inspired by Sligo and the artists' thoughts about it. That can mean reflection on Sligo's history and what it means through the eyes of people today.
"I am from Sligo but what I always felt was terribly important is that places like Sligo have a very long history, and even though we might be focused on our recent history we have a longer history than that," said Henry.
Sligo has a long and storied history, from mythological objects to being a garrison town and a wealthy port town at different points in history.
"The place is like many places, but this place is soaking in the history of all of those things," added Henry.
Commercialism and tourism
Yeats spent his summers in Sligo, but spent most of his life in Dublin. "It is very easy in this day and age for people to commercialise those ideas," said Henry of Yeats' impact on Sligo and his relationship to it. That's the opposite to what Tread Softly is about.
"There is another story there about what was it what inspired them," said Henry of the Yeats brothers. "It's about following those instincts and those impulses. That is what we are trying to do.
It's important for places like Sligo to respond to the Yeats thing rather than using it as a tourist industry mechanism. There are critical ideas there and the arts are there to question things and explore things.
He welcomes tourism, but also the chance to do something different. "There's nothing wrong with lots of tourists coming in, but there is other potential with the Yeats brothers, and the stories they bring from the past and how they interpret mythologies."
In Sligo, they're lucky to have the arts resources they have, said Henry. "Infrastructure is everything in the arts. Artists need places to show their stuff. Ireland's infrastructure has managed to survive, and is able to flourish." What Tread Softly… is all about is using that infrastructure to show off the work of Sligo's artists – as well as those from farther afield.
Highlights of the festival
At Ballymote Library – Steve Wickham presents Geronimo. The Waterboys musician chronicles the story and music of his much loved but ill-fated Geronimo Grandini violin.
At The Model – Yeats: Portrait of a Family, an intimate insight into the Yeats Family through the portraits of John Butler Yeats and a selection of other artists and Cairde Visual, Cairde Sligo Arts Festival's fifth annual open submission exhibition.
At the Factory Performance Space: Walking Birds' Mountain, an exhibition presenting the visual, vocal and written responses by a group of artists and writers following a trek across Ballygawley Mountains with archaeological writer and folklorist Padraig Meehan
Purgatory: performed by Blue Raincoat Theatre Company – a family history played out by an old man and his son with tragic consequences in front of the old man's mother's family home.
The seventh Tread Softly… festival is programmed in partnership with Blue Raincoat Theatre Company, Hawk's Well Theatre, The Model and Sligo County Council in conjunction with the 59th International Yeats Summer School. It will take place from 19 – 29 July.