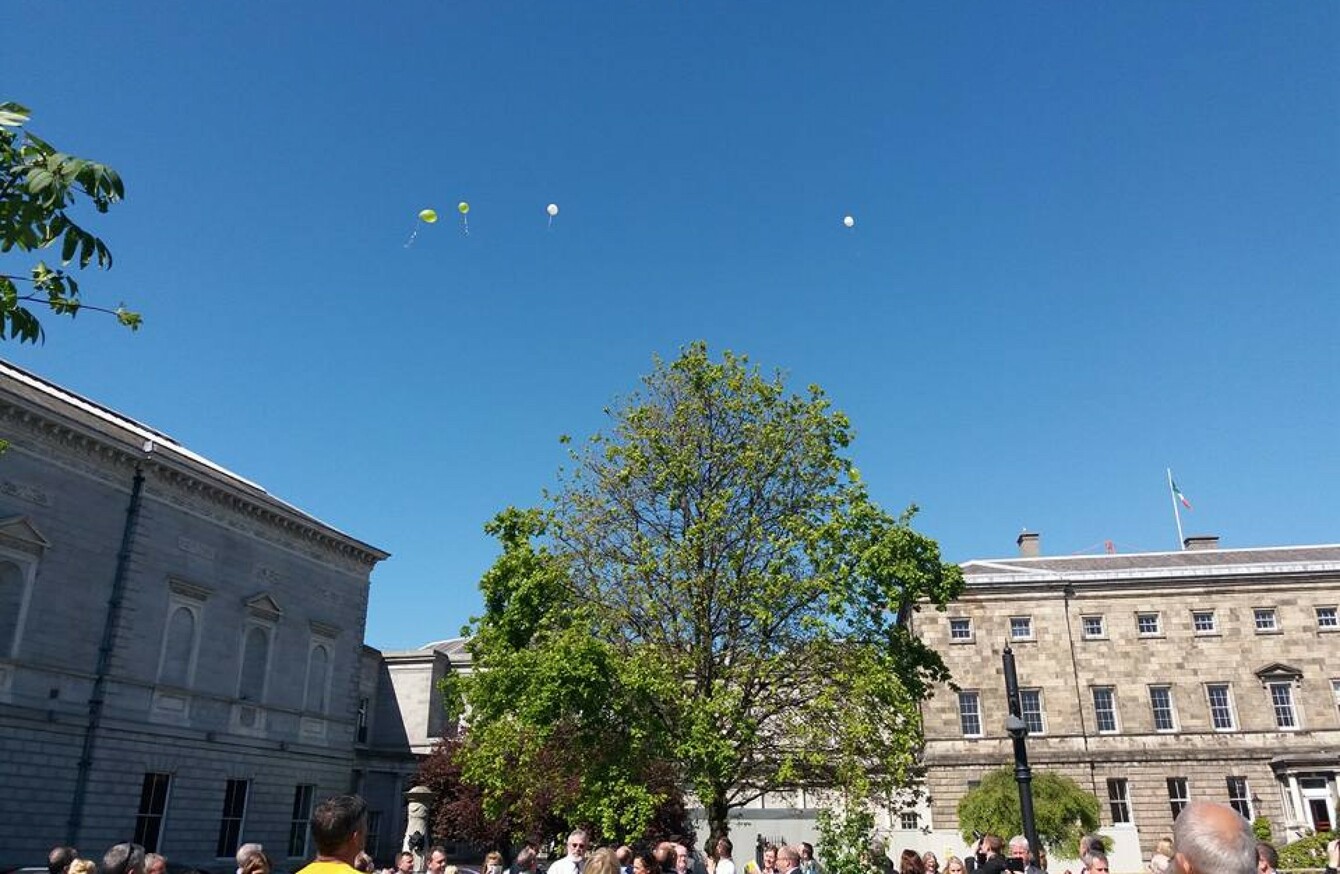 Image: Tree of Hope via Facebook
Image: Tree of Hope via Facebook
AWAY FROM THE debates and the arguments in Dáil Éireann today, an event was held to plant a Tree of Hope in the grounds of Leinster House to act as a permanent and poignant tribute to those who have died from suicide.
The idea of the initiative, which has seen trees planted across the country, is for the planting to act as a symbol of support to those affected by suicide, and mental health issues.
Representatives from across the political divide attended the ceremony that saw the tree planted on Leinster Lawn this morning.
In a statement on their Facebook page, the team behind Tree of Hope said: "A special thanks to Ceann Chomhairle for giving us permission, to Mary Lou Mcdonald and Liam O Duibhir for organising it, to Paul Heffernan for singing so lovely for us, to Charlie O'Connor for reading for us and to Eilish McNally and family for kindly donating the tree to us, and to Sean Crowe for arranging collecting of the tree."
There was a strong Sinn Féin presence, with Gerry Adams and Mary Lou McDonald in attendance.
McDonald said: "The planting of the tree in the grounds of the houses of the Oireachtas is also a tribute to the great work that Noeleen Fulham and the Tree of Hope organisation do around the country.
The tree will also act as a permanent and poignant reminder to all of us of all those who have sadly died by suicide. The tree will grow, bloom and be a beautiful expression of hope and comfort to all those who have lost a friend or a family member to suicide.