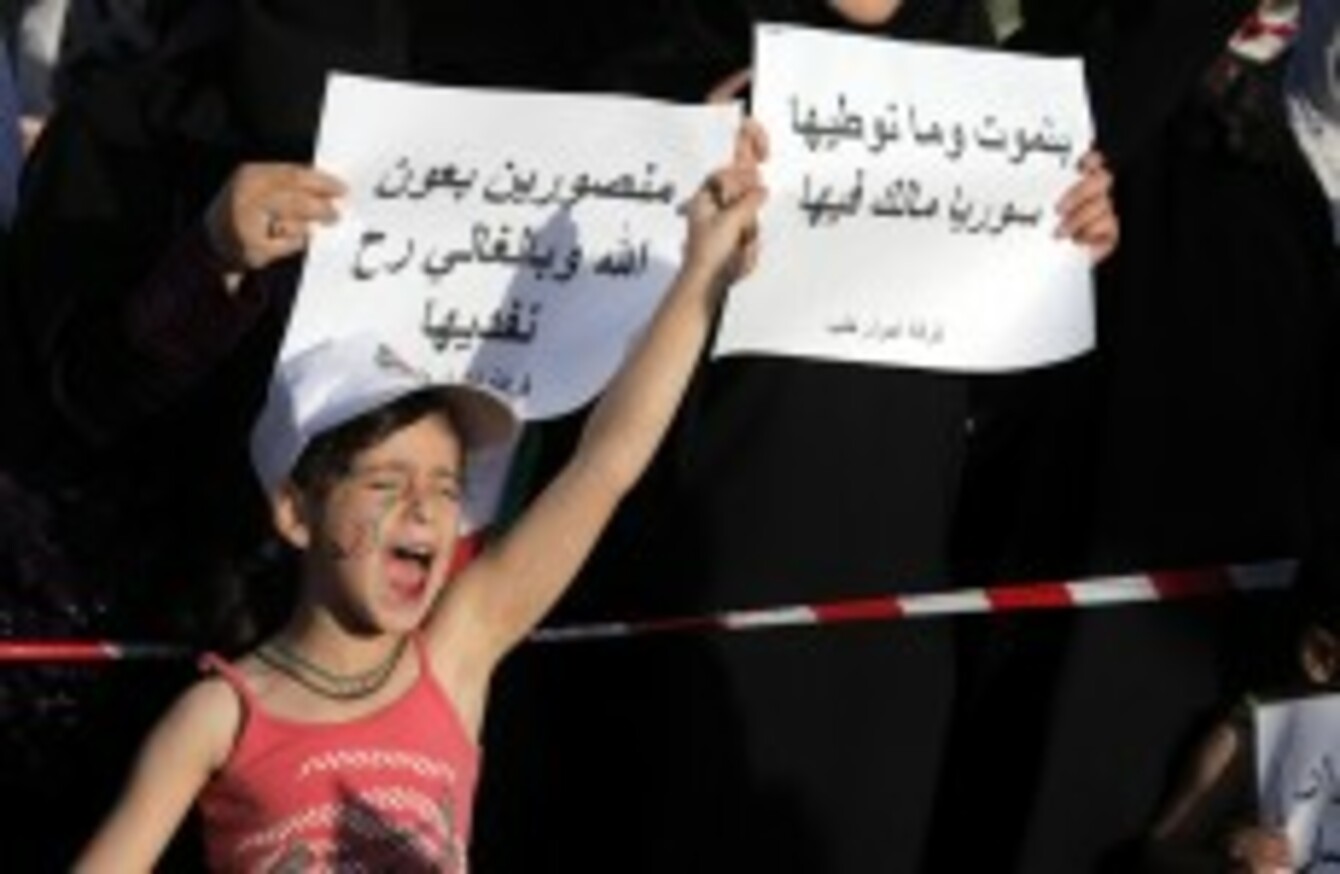 A Syrian girl chants anti-Bashar Assad slogans, during a protest in front the Syrian embassy in Amman, Jordan
Image: Mohammad Hannon/AP/Press Association Images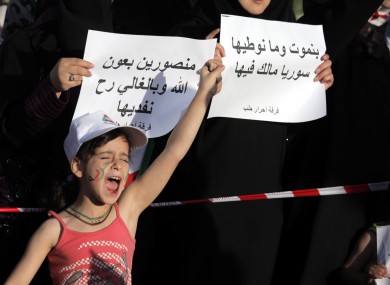 A Syrian girl chants anti-Bashar Assad slogans, during a protest in front the Syrian embassy in Amman, Jordan
Image: Mohammad Hannon/AP/Press Association Images
AT LEAST 200 people have been reportedly killed in the western Syrian village of Tremseh, according to activists on the ground.
Some reports indicate that as many as 250 people were killed when forces loyal to President Bashar al-Assad attacked the village with helicopter gunships and tanks before Shabbiha militia moved in on foot to carry out execution-style killings.
Most of the dead are civilians, according to the Guardian.
Meanwhile, Sryian state media is reporting that three security personnel died in the village, and blamed the massacre on "armed terrorist groups".
A ban on foreign media has been in place in Syria since the bloody conflict began in March 2011, making reports difficult to verify. However, if confirmed, the Tremseh attack would be the single most violent attack in a conflict that has killed about 16,000 people.
The BBC reports that the Syrian army was attempting to retake Tremseh after it fell into rebel hands.
Yesterday, the Syrian ambassador to Iraq became the most senior diplomat to abandon the regime during the uprising. Denouncing President Bashar Assad in a TV statement, Nawaf Fares said:
Where is the honor in killing your countrymen? Where is the national allegiance? The nation is all the people, not one person in particular. The allegiance is to the people, not to a dictator who kills his people.
Fares is the second prominent Syrian to break with the regime in less than a week; Brigadier General Manaf Tlass, an Assad confidant and son of a former defence minister, also fled the country last week.