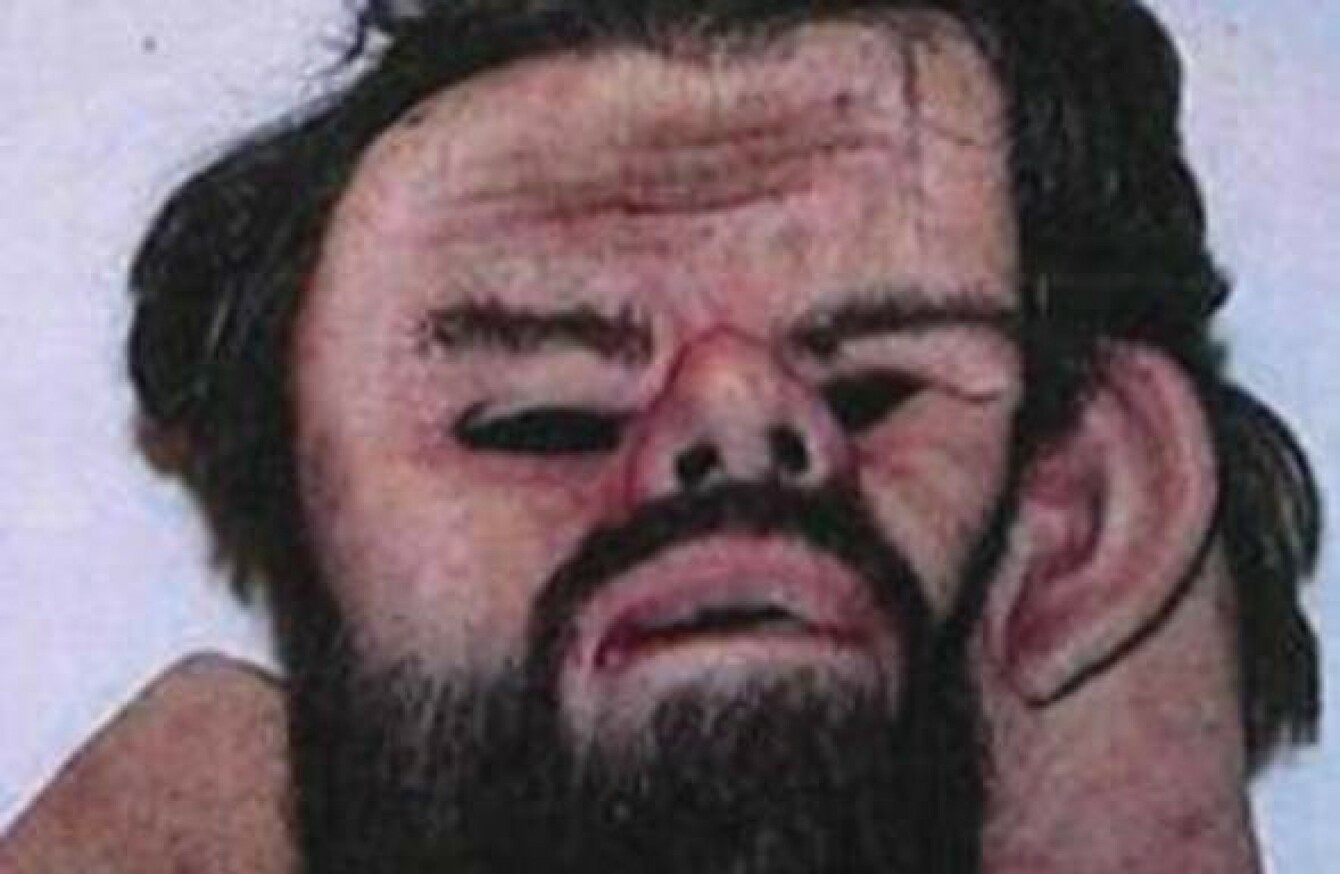 A rubber mask found by police investigating the case
Image: Sky News screengrab/Swedish Police Authority
A rubber mask found by police investigating the case
Image: Sky News screengrab/Swedish Police Authority
A SWEDISH DOCTOR went on trial today for allegedly drugging, raping and detaining a young woman in a bunker he had built with the idea of keeping her hidden for years.
Described in the media as "Sweden's Fritzl" — a reference to the Austrian father who held his daughter captive and raped her repeatedly over 24 years — the 38-year-old physician risks life in prison if found guilty of kidnapping and aggravated rape.
Wearing a blue fleece jacket and looking unfazed, he sat as a chilling account of the alleged crimes was presented to the Stockholm court.
His young victim was however visibly shaken, and appeared with her hands covered by black gloves and her head hidden under a scarf.
No details about her age or identity have been disclosed.
"She's not well. It's very difficult for her to face him," her lawyer Jens Hogstrom told the court.
The defence argued that the accused, whose name has not been published in Swedish media, was a "broken soul" and a lonely man with few friends.
"He desperately wanted a girlfriend," defence attorney Mari Schaub said, stressing that her client was remorseful.
He has admitted to keeping her against her will, but not to kidnapping or raping her.
"He was suffering from a psychological disorder," Schaub said.
The rest of the trial was heard behind closed doors at the prosecution's request, and it proceeded to outline the defendant's planning and execution of the alleged crimes.
According to the charge sheet, the man passed himself off as an American when he met the woman for the first time on 10 September at her Stockholm apartment, after having made initial contact online.
Two days later, he returned to her place with champagne, strawberries and fruit juice laced with sedatives. Once she was unconscious he raped her, then rolled her in a wheelchair to his car which had fake license plates.
He then drove 550 kilometres (340 miles) from Stockholm to his home near Kristianstad in southern Sweden, where he had a good reputation as a general practitioner.
He then locked the woman into what the prosecution described as an above-ground "bunker" he had built in his yard, which resembled a garden shed from the outside.
But it was soundproofed, outfitted with a toilet and a bed, and had two thick doors, opened in sequence with electronic locks.
The doctor took blood and vaginal samples from his victim to make sure she wasn't carrying any sexually transmitted diseases.
But less than a week later, after the woman was declared missing, he took her to a Stockholm police station and ordered her to tell officers she was fine and nothing suspect was going on.
Police found the couple's behaviour odd, and, when they questioned the woman alone, she broke down and told them what had happened.
The man was subsequently arrested.
Comments have been closed as the case is currently before the courts