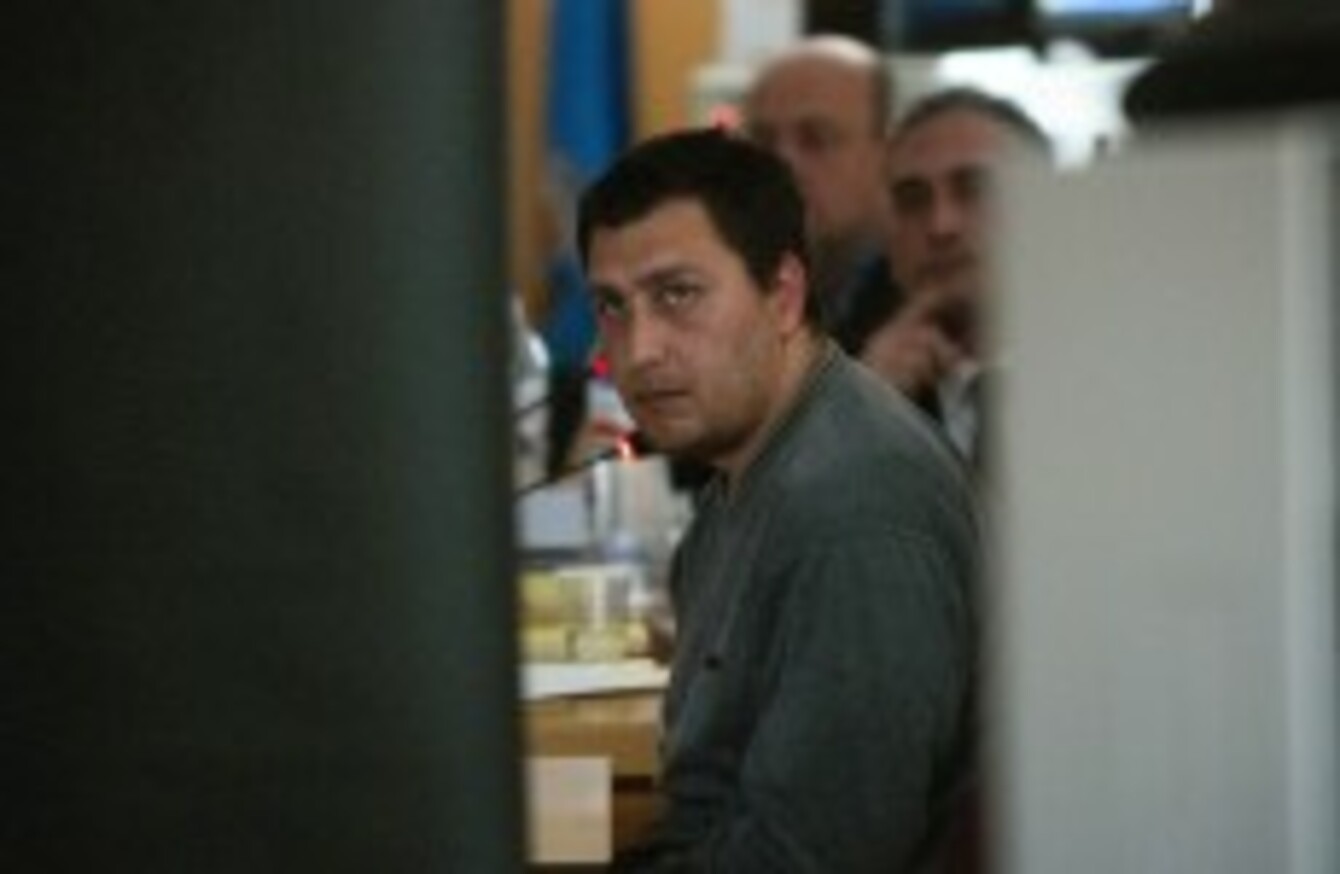 Deyan Valentinov attends his trial at a court in Santa Cruz de Tenerife in the Canary Islands today
Image: AP Photo/Andres Gutierre
Deyan Valentinov attends his trial at a court in Santa Cruz de Tenerife in the Canary Islands today
Image: AP Photo/Andres Gutierre
A BULGARIAN MAN went on trial today accused of decapitating a British grandmother in a store on the Spanish holiday island of Tenerife and then running out with her severed head.
Deyan Valentinov Deyanov pleaded not guilty to repeatedly stabbing and then beheading Jennifer Mills-Westley, 60, with a knife at a Chinese general goods store in May 2011.
Witnesses said they saw Deyanov leave the store with the woman's bloodied head in his hand, which he then threw on the pavement, reportedly shouting "God is on Earth".
Police arrested him as he was struggling with a security guard and trying to escape.
Prosecutors are seeking a sentence of 20 years in a mental asylum for the 29-year-old, who has chronic paranoid schizophrenia, as well as a payment of €200,000 to the victim's family.
The nine-member jury was shown around 15 minutes of security camera footage of the attack but Deyanov said he did not recognise himself in the images, which he said were "a montage, a film".
The court also heard testimony from a young man who helped detain Deyanov and an ambulance driver who rushed to the scene and saw the Bulgarian man carrying the victim's head.
Mills-Westley had no relation to Deyanov.
The defendant was released from a Tenerife hospital where he underwent psychiatric treatment just three months before Mills-Westley was killed, according to Spanish media reports.
In January 2011, he reportedly struck a security guard in the head with a rock, breaking several of his teeth.
The victim's daughters, Sarah Mears, 43, and Sam Gomes, 38, attended the hearing.
"On Friday 13th May 2011 our lives changed irrevocably when we heard the shocking news that our much loved mother had been brutally murdered in Tenerife," they said in a joint statement.
"Now, nearly two years later we will come face to face with the man who took her life that day and relive the heart breaking details of the events leading up to her untimely death.
"Going back to Tenerife not only is a daunting prospect but it will reopen our wounds," the statement added.
We have to hope that justice will prevail so we can lay our mother to rest, and remember her in happier times rather than the memories we currently have – memories which are shrouded by the brutality of her death.
Mills-Westley, originally from Norwich in eastern England, had been living in Tenerife after retiring from her job as a road safety officer.
Deyanov reportedly had a history of mental illness which had seen him sectioned in Britain, where he had lived, and in the Canary Islands.
The largest of the Canary Islands, which are located just off the northwest coast of Africa, Tenerife is home to around one million residents and is one of Spain's most popular tourist destinations.
The trial resumes on Wednesday and is expected to last one week.