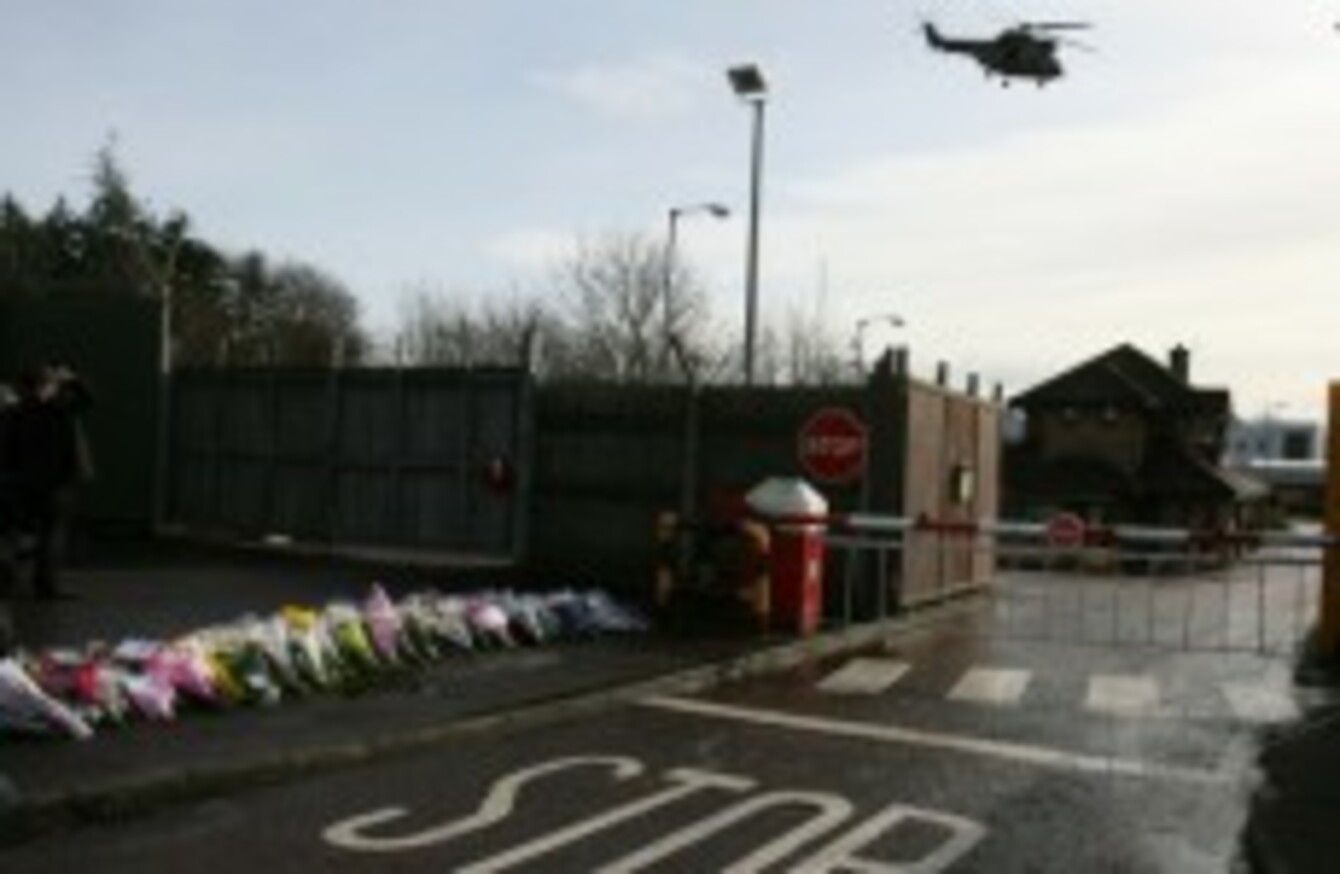 Flowers left outside the Massereene Army Base in Antrim after the shootings in March 2009
Image: Paul Faith/PA
Flowers left outside the Massereene Army Base in Antrim after the shootings in March 2009
Image: Paul Faith/PA
THE TRIAL OF two men accused of murdering two British soldiers at the Massereene barracks  in 2009 is due to begin today at Antrim Crown Court.
Colin Duffy and Brian Shivers, both veteran republicans, deny killing the two soldiers in a Real IRA attack two years ago as the soldiers were collecting a pizza delivery at the front of the base. The two face charges of murder and several charges of attempted murder – a number of other people were wounded in the attack in which over 60 shots were fired, including a pizza delivery man.
The two soldiers, Patrick Azimkar (21) and Mark Quinsey (23) were murdered just hours before they were due to fly out to Afghanistan.
The Guardian reports that Duffy and Shivers will plead not guilty. It is not yet known if they will take the stand during the trial, which is expected to last up to five weeks.