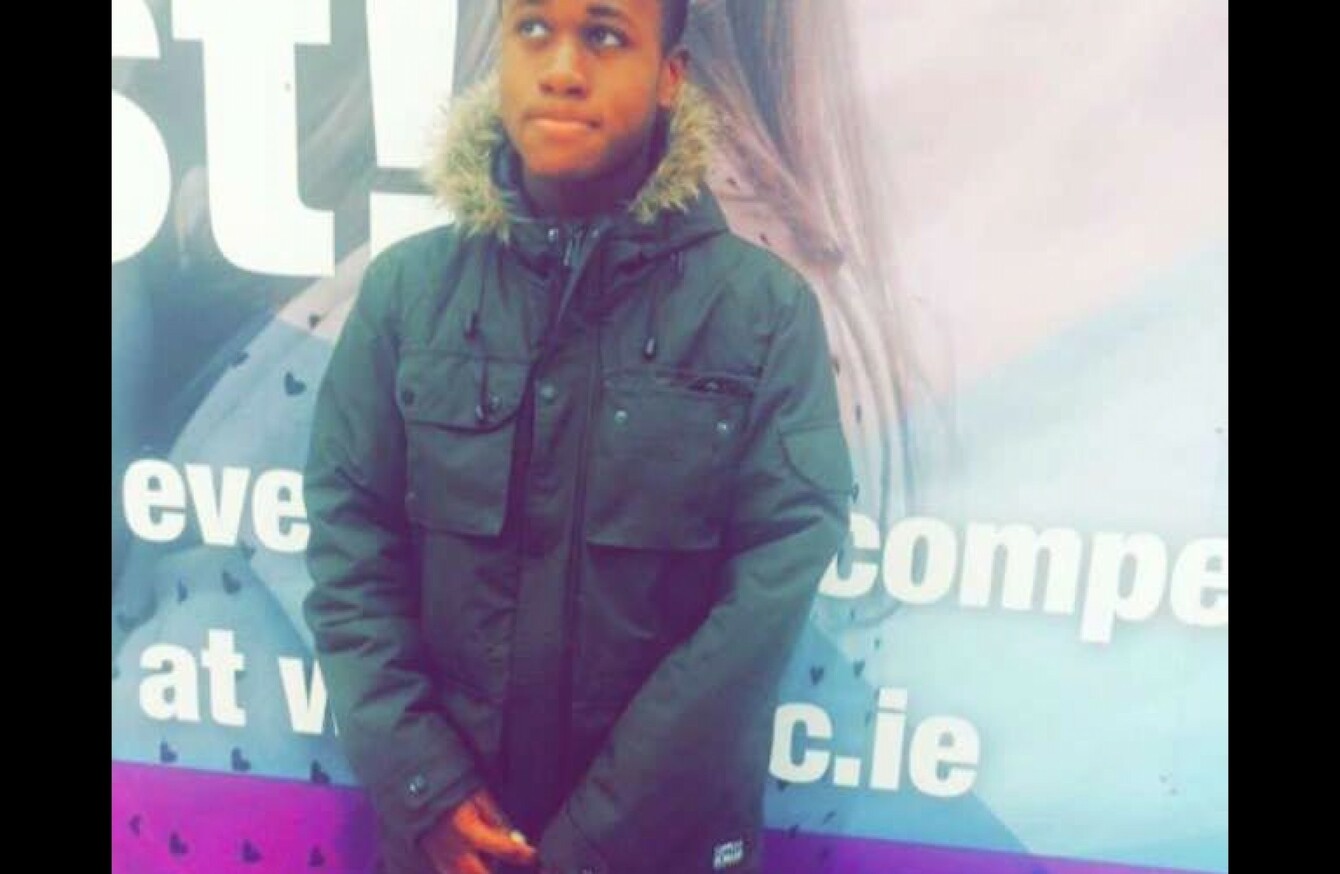 Frank Bessong
Image: Facebook.com
Frank Bessong
Image: Facebook.com
TRIBUTES HAVE POURED in for Frank Bessong, who died after getting into difficulty while swimming in the River Liffey on Saturday.
The 13-year-old was a student in Moyle Park College, a secondary school for boys in Clondalkin.
Frank played football with the Usher Celtic Football Club. The Dublin District and Schoolboys League paid their respects on their Facebook page on Saturday.
The League said:
On behalf of the Clubs in the DDSL – we would like to offer our sincerest condolences to Usher Celtic Football Club on the tragic death of their young player today following their game in Memorial Park.
Tributes have also poured in on Frank's Facebook page, with one mourner describing Frank as "one of the funniest lads I knew". "Hope you're having fun up there pal, you'll never be forgotten" read another tribute.
A Garda spokeswoman said it is not known why the thirteen year old went into the water.
The body was recovered shortly after 4pm from the Liffey near Conyngham Road at Islandbridge, west of Dublin city centre. The body was brought to Dublin city morgue in Marino where a post-mortem was arranged.
Roger Sweeney of Irish Water Safety said: "Frank was only 13 years of age and in the past ten years, 32 other children aged 14 and under have drowned".
Sweeney cautioned that the risk of drowning increases during Bank Holiday weekends and warmer weekends like last weekend as people partake in seasonal activities for the first time.
He also warned that the water is still too cold to swim in for extended periods of time.
The muscles in your arms and legs can cool within minutes and this reduces your ability to get back to shore safely.
According to Irish Water Safety, there is an average of 135 drownings a year in Ireland and 62% of these occur inland.
Sweeney advises people to swim in bathing areas that are recognised as safe, note the location of ring buoys and to never swim alone.