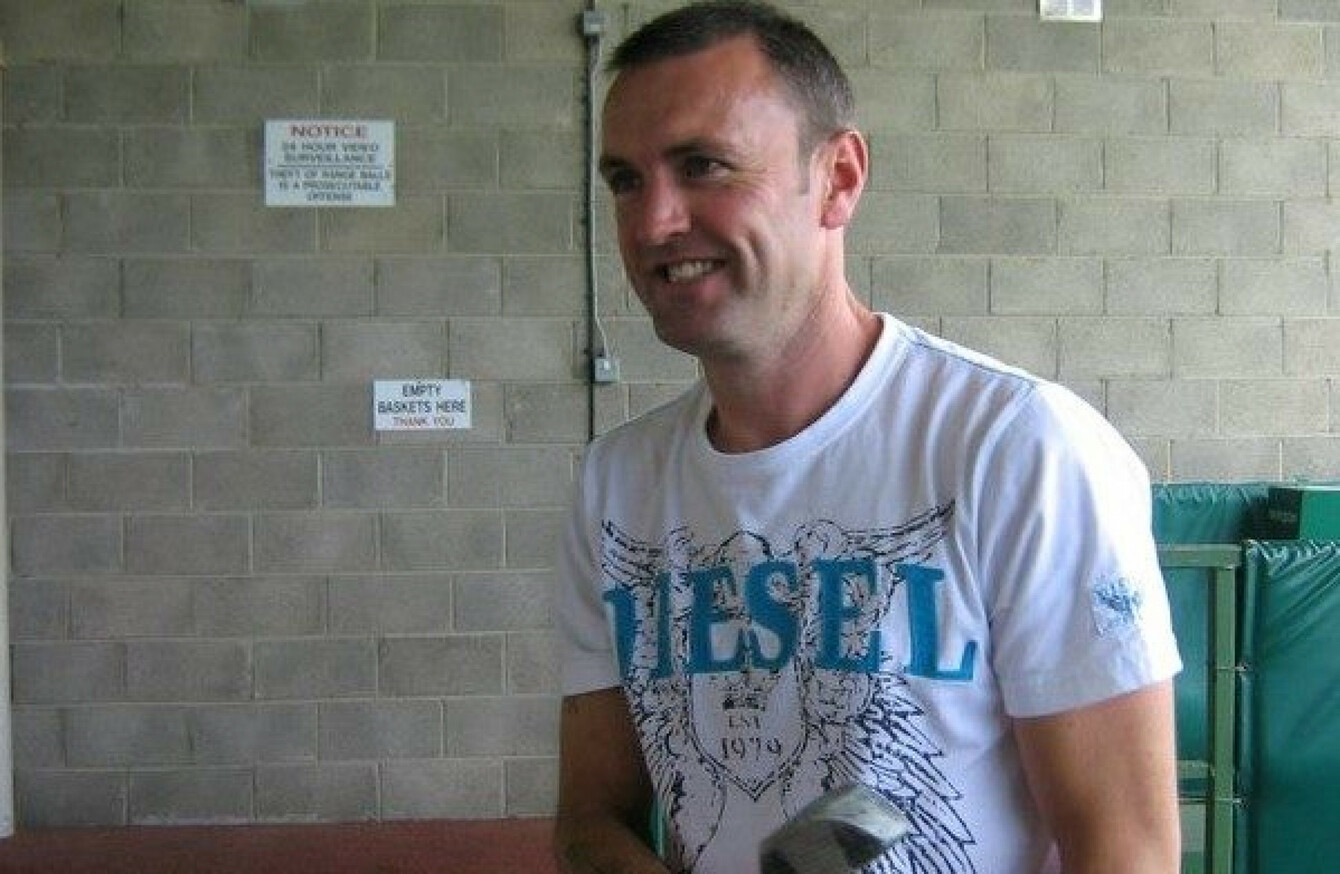 TRIBUTES ARE BEING paid to a man who was killed in yesterday's shooting in Bray Boxing Club in Co Wicklow.
Bobby Messett was a grandfather and fitness fanatic who was attending a training session when he was shot shortly before 7am yesterday morning.
Two other men were injured in the incident. One of them was Pete Taylor – the father and former trainer of Irish boxing champion Katie Taylor – who sustained injuries to his arm and chest. Another man was shot three times in the leg. Messett, who was 50, is believed by gardaí to be a completely innocent victim who was in the wrong place at the wrong time.
Early indications suggest this attack could be linked to a side business Taylor is a part of. Sources said that Taylor had fallen out with a local criminal who he had befriended in recent years.
There is no suggestion Pete Taylor is involved in any form of criminality.
There is also no suggestion that anyone present at the time of the shooting was, in any way, involved in any form of criminal activity.
In a tribute on the Glencormac United Facebook page, the PRO of the team Colm Mulligan said:
Bobby was an innocent victim in the shooting this morning at Bray Boxing Club and was simply in the wrong place at the wrong time. Words here cannot convey how heartbroken everyone of us is at The Glens to lose one the most dedicated clubmen anyone could have but our prayers and hearts really go out to Natalie, Jackie, Garry, Bobby Jnr, Demi-leigh, Alex, brothers Jimmy & Glen, Sister Paula, Grandhildren, Nieces and Nephews and all the extended families at this sad time. Perhaps you could share a memory or picture here (and he left us with plenty) of great times spent with "Our Bob"
Bobby mate, we were so proud to have you as a friend these past 50 years, Rest in Peace "Oul Pal "
Another friend, Trevor Carr, said:
Bob you were brilliant at them all , looked up to you since I was 16 starting with the glens and u made all us young lads feel welcome from minute one, looked after us when things got rough and as one of the lads said today you were so good to our pal paddy
Mulligan told Morning Ireland that Messett was "one of the nicest, most easy-going chaps you could meet". The pair had known each other for 45 years.
"As you can imagine, the little village of Kilmacanogue we are absolutely all devastated at this news today," said Mulligan. He said he received a call yesterday morning about what had happened. According to Mulligan, Messett was involved in a number of sports and was a "fitness fanatic".
Messett was a "gentleman" who doted on this grandchildren, said Mulligan.
"Bobby offended no one and just unfortunately he was the first person that [the shooter] came across [yesterday]. It is just so unfortunate, heartbreaking."
Investigations continue into the incident.
Appeal
Gardaí are looking to trace the movements of a silver coloured Volkswagen Caddy van with Northern Irish registration which was used in the shooting.
It is believed that this van travelled from Bray through Shankill and the Cornelscourt area before being abandoned on Pigeon House Road at approximately 8.05am where a male was seen leaving the van and cycling away.
Gardaí are appealing:
To anyone who witnessed the movements of this van along the route travelled between 7am and 8am yesterday morning
To anyone with dash cam footage along this route between 7am and 8am
To anyone who witnessed the male cycling away from Pigeon House Road at approximately 8.05am