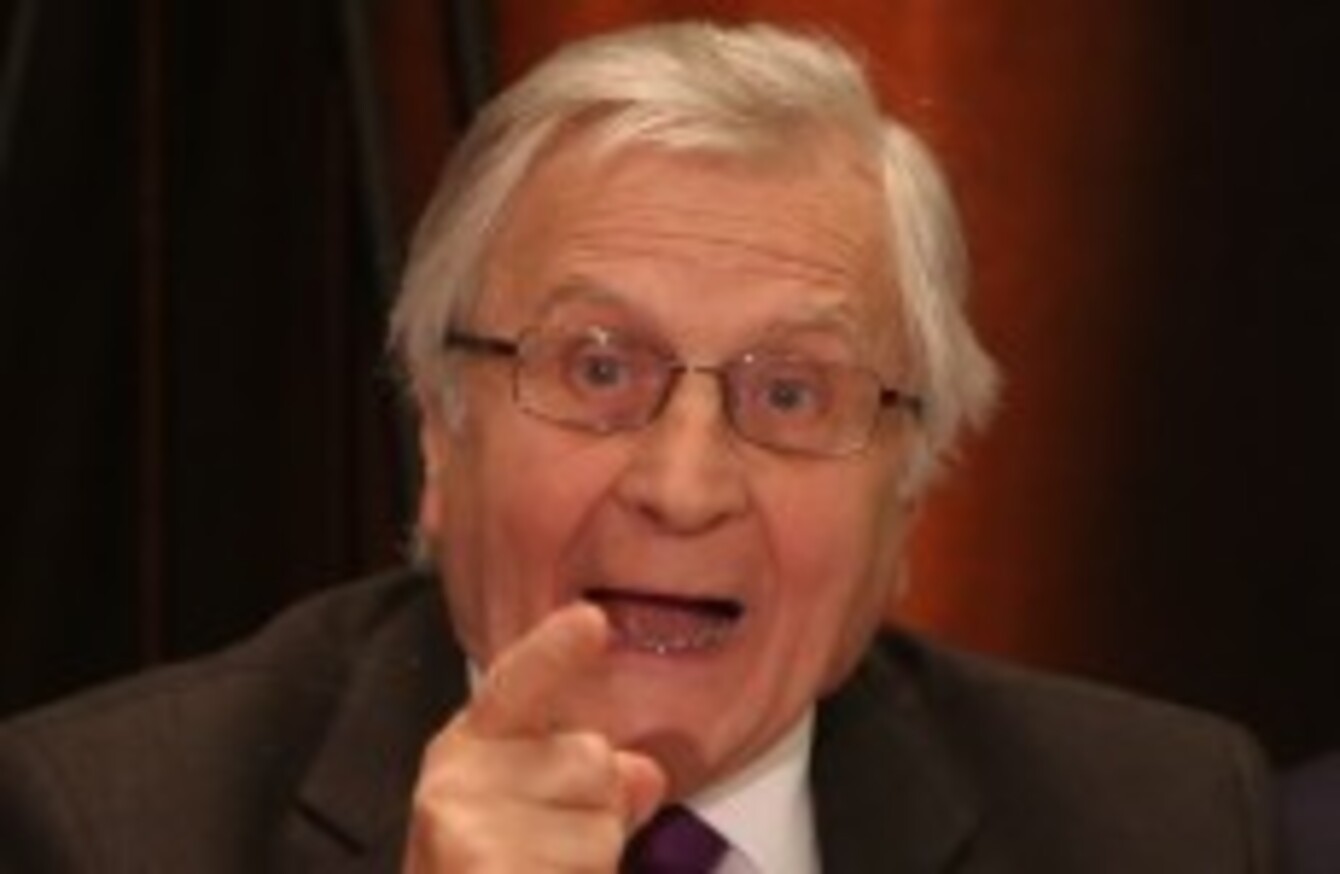 Image: Sam Boal/Photocall Ireland
Image: Sam Boal/Photocall Ireland
HE WOULDN'T COME to them, so they had to go to him.
Already, Jean-Claude Trichet was one nil up on the banking inquiry members as they arrived at the gorgeous Royal Hospital Kilmainham yesterday.
The TDs and Senators were relaxed beforehand, supping tea and coffee and lashing into the biscuits. This was the end of a long pursuit of the former president of the European Central Bank, but the engagement was very much on his terms.
Trichet had sight of the questions beforehand and before members of the committee could get stuck in he was given space to deliver an extensive, nearly hour-long speech.
This was followed by contributions from ex-NTMA chief Michael Somers, UCD's Gavin Barrett and then some pretty soft questions from members of the IIEA, which was facilitating the event. Somers' opening line had us all nodding in agreement:  "I'm not quite sure why I'm here today…"
Trichet's speech was a wide-ranging affair on the governance in the eurozone now, in the past, and in the future. But the broad message was that things went wrong, it was primarily our own fault and the ECB went out of its way to help us, while never once threatening us with anything.
Ireland, he said, had been the "major success of the very traumatic adjustment that countries have had to go through". He articulated several variations of this view thoughout his contribution. It was the sort of patronising 'pat on the head' we could have done without.
Yesterday provided some of the most robust questioning from the banking inquiry members to date and yet it didn't seem to get them anywhere. Trichet was defiant throughout.
Labour senator Susan O'Keeffe broached Brian Lenihan's remarks in 2010, that three days before the 2008 bank guarantee Trichet had left him a voicemail saying you must "save your banks at all costs". 
Source: 2LisbonTreaty/YouTube
This, Trichet insisted, did not happen. "There was no call to Brian," he said.
The other remark famously attributed to Trichet – that he warned Michael Noonan of 'a bomb going off in Dublin' if bondholders were burned – was also denied by the Frenchman. It was not a metaphor he would use, he insisted.
Throughout the three-hour event, Trichet insisted that the ECB was only ever providing advice when it came to the thorny issue of burning bondholders. There were no threats and there was no blackmail. Nothing of the sort.
The longer it went on – and it went on and on – the less we appeared to be learning and the more agitated Trichet became at being asked the same questions by different members.
#Open journalism No news is bad news Support The Journal

Your contributions will help us continue to deliver the stories that are important to you

Support us now
In one particularly snippy exchange with Fine Gael senator Michael D'Arcy, Trichet seemed riled at the very idea he should have been aware of events on the night of the guarantee and the imminent demise of Anglo.
Things appeared to reach boiling point when, under questioning from an Joe Higgins, Trichet snapped:
Sir, we had helped Ireland more than any other country, it seems to me that there is something which is missed here.
We're missing something alright and that's the late finance minister whose version of all this appears to be somewhat different to what Trichet told us yesterday.
Alas, because Brian Lenihan has, in Trichet's words, "passed over" it will, inquiry members privately admit, hinder attempts to establish the full truth of what happened in September 2008.
By the end of the marathon session in Kilmainhan yesterday it was hard to escape the sense of humiliation when the IIEA presented a smiling Trichet with a book on the history of Dublin.
There was laughter, applause, and the banker who got it all his own way was off.