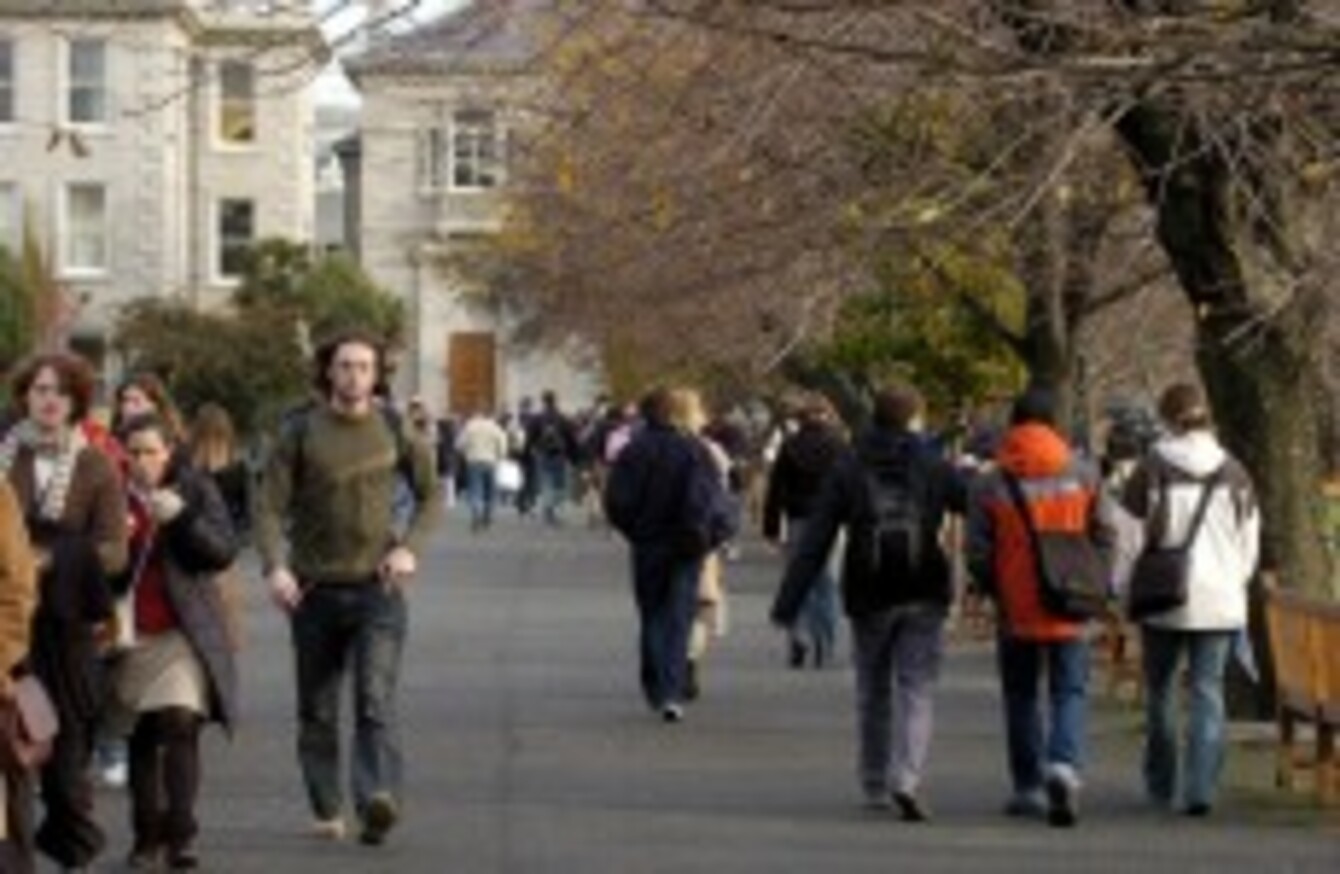 Trinity College campus
Image: Photocall Ireland
Trinity College campus
Image: Photocall Ireland
THANKS TO ITS reduction in water consumption, energy efficiency and green roofs, Trinity College Dublin has been awarded a Green Flag for the environment.
TCD was given the prestigious 'Green Flag' award as part of An Taisce's Green-Campus programme today, recognising the quality of its environment.
The Green Flag is an international award and comes following years of work by those at the university. Green-Campus is similar to the Green-Schools programme and is operated by the environmental education unit of An Taisce on behalf of the internationally-based Foundation for Environmental Education.
Green environment
TCD has put many different things in place to lead to the award of the flag, including:
A 25 per cent reduction in water consumption (due to leakage elimination, behaviour changes and rainwater harvesting)
Stable energy efficiency despite large building projects and increasing student numbers
1,200 trees on campus with increasing numbers planted each year
Green roofs to promote ecology and water retention
'Green Week' has become one of the College's largest events
Green-Campus included in staff and student induction
Reviews of waste, energy, water, travel patterns and biodiversity have been undertaken and are being monitored
Revamp of GreenPages section of TCD website.
Other Irish third level institutions to have been awarded the Green Flag include University College Cork, GMIT Castlebar, Coláiste Dhúlaigh, Coolock, Dundalk IT and Ballsbridge College of Further Education.
The Director of An Taisce's Environmental Education Unit Patricia Oliver said: "It will be great to see the Green Flag flying at Trinity particularly as it attracts a footfall of around one million people per year due to its city centre location and heritage attractions such as the Book of Kells."
She described today as "only a milestone on a continuous journey. The award will have to be renewed and updated on a regular basis."
Trinity College Dublin Provost, Dr Patrick Prendergast said:
We are delighted to be awarded the Green Flag for Trinity's green campus. The environmental and recreational benefits provided by our campus in its city-centre location are of immense importance for our students, staff and the general public, and we hope to preserve and develop it.
The Green-Campus award is overseen internationally by the Foundation for Environmental Education (FEE).