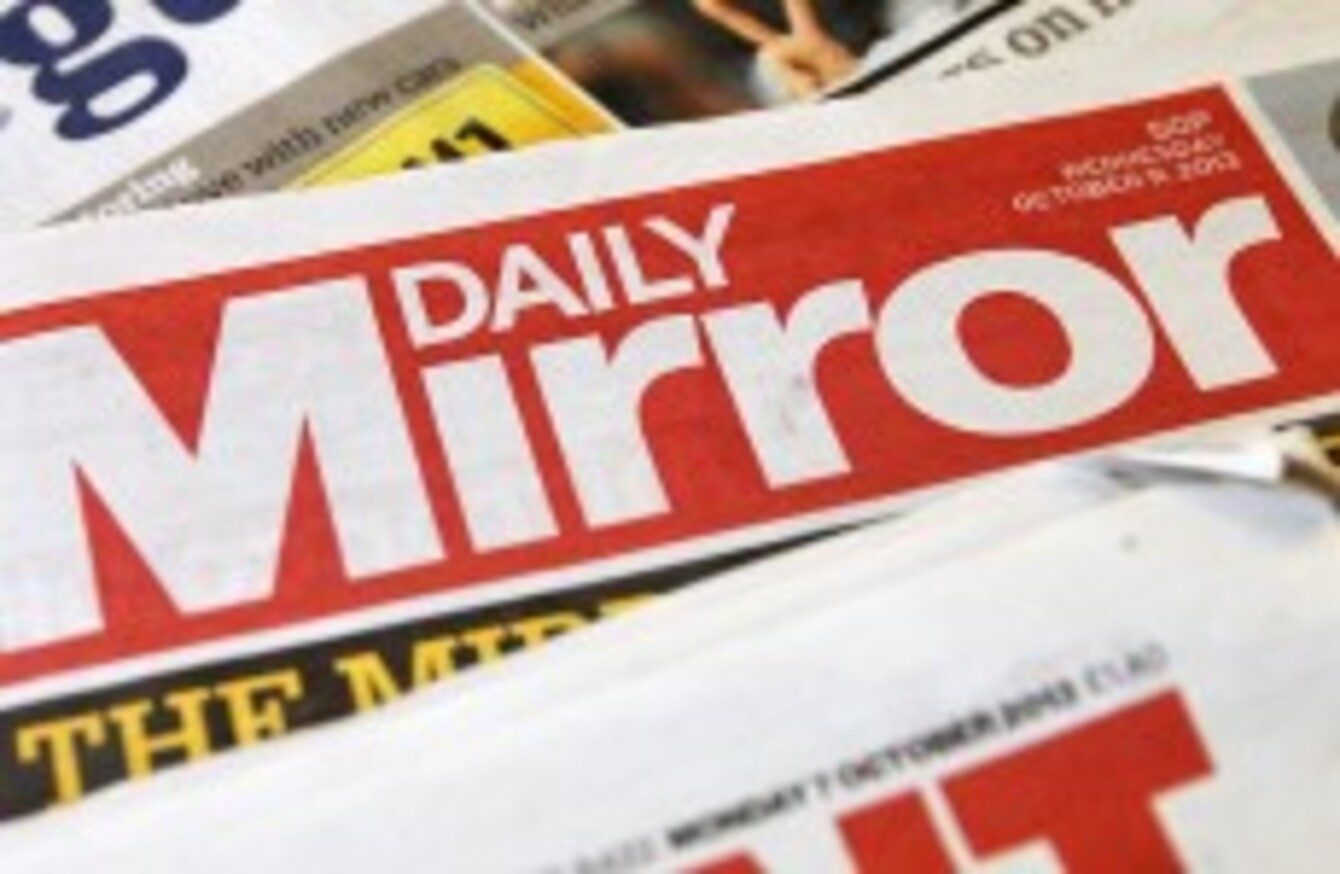 Image: Andrew Matthews/PA
Image: Andrew Matthews/PA
BRITISH NEWSPAPER GROUP, Trinity Mirror, has for the first time admitted liability in over hacking the phone of four people who sued the group.
The four individuals had sued for alleged interception of their voicemails. BBC reports that the company, which publishes the Daily Mirror tabloid, said the allegations relate to hacking activity that occurred "many years ago".
In a statement, the company said it has apologised to the people involved and as agreed to pay compensation.
It is reported that actresses Shobna Gulati and Lucy Benjamin, BBC creative director and entertainer Shane Richie will receive compensation.
The company also confirmed that six other voicemail interception claims have already been settled for agreed sums.
In 2012, it emerged that Sven-Goran Eriksson, the former England football manager, was among the four people who were bringing the claims to the High Court in London. The others included a former nanny for the Beckham family. These cases are among those that have already been settled.
The claims relate to the time during which CNN pundit Piers Morgan was the editor of the Daily Mirror.