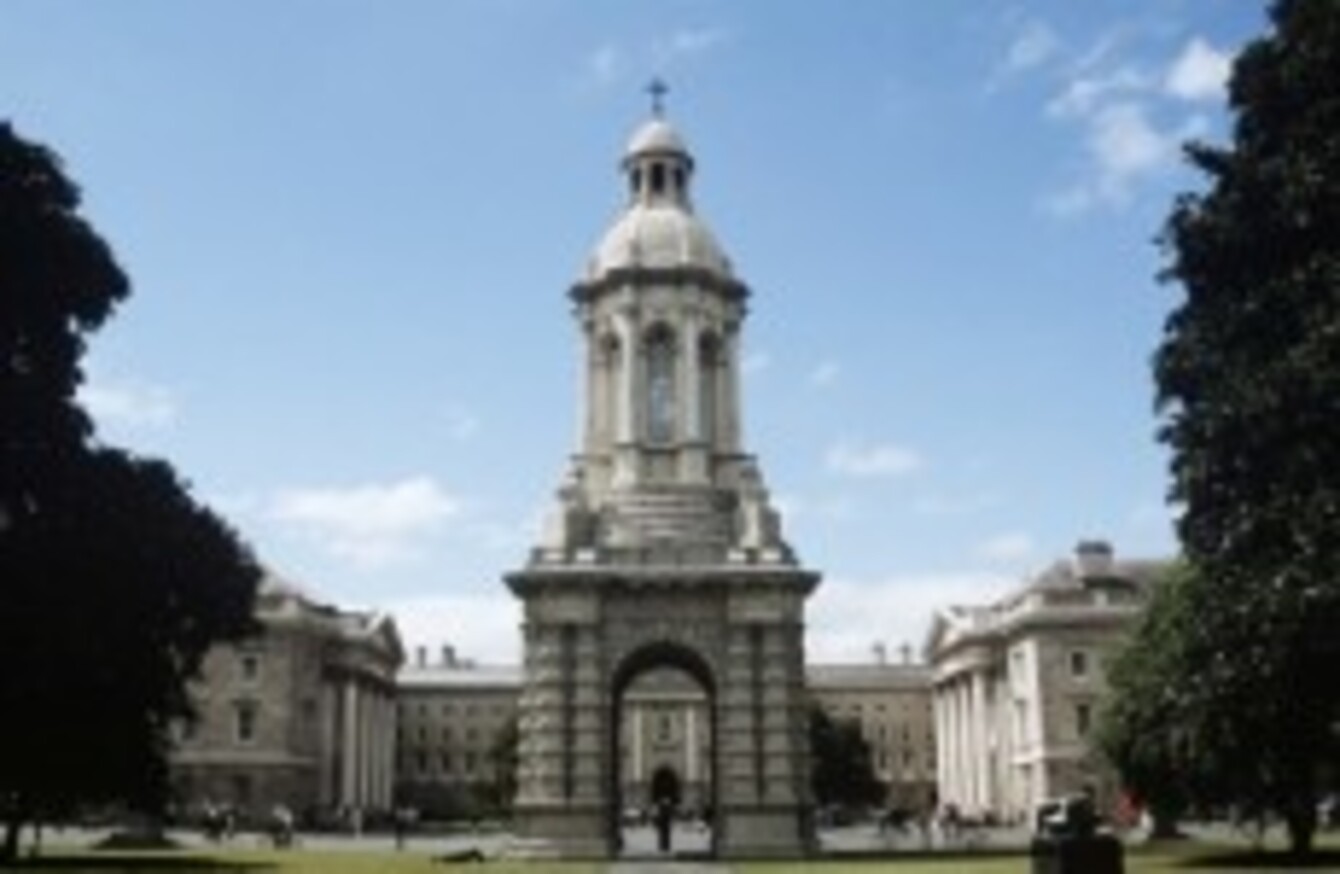 Image: Mel Longhurst via Press Association Images
Image: Mel Longhurst via Press Association Images
TRINITY COLLEGE DUBLIN has blamed its fall in world university rankings on a lack of funding.
The college ranked 138th in the Times Higher Education World University Rankings 2014-15 – a drop of 9 places compared to last years position of 129th.
However its overall score in the rankings went up this year and the college is ranked as the number one university in Ireland.
Speaking about the world rankings, Trinity's Dean of Research, Professor Vinny Cahill said, "With a new and far better funded universities in Asia-Pacific storming ahead, it's no longer enough to slightly improve your score.
Our universities are sliding because we can't compete on funding. On a per academic basis, Trinity's annual budget is 45% lower than that of the average top 200 university.
"A world class university requires resourcing at internationally competitive levels and for Trinity to sustain its position and increase further worldwide requires adequate investment in the university sector.
A decrease in the ranking for any of our Irish universities in the Times Higher Education (THE) World University Rankings 2014-15 is not good for Ireland.
"This is a wake-up call for Ireland's higher education sector where more sustained investment is needed to drive societal and economic renewal."