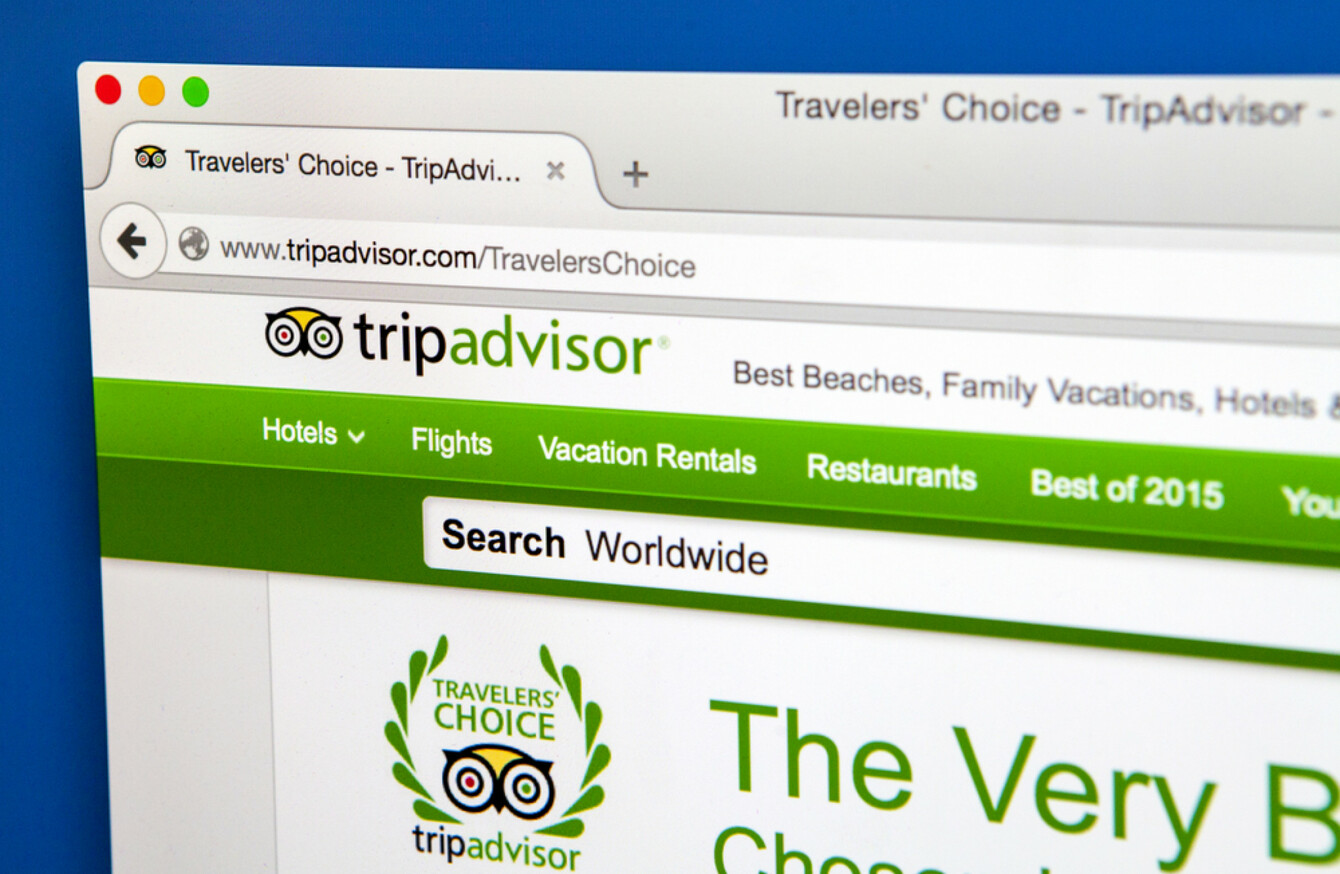 Image: chrisdorney via Shutterstock
Image: chrisdorney via Shutterstock
TRAVEL WEBSITE TRIPADVISOR has added badges to inform users of hotels where sexual assaults have been reported.
The warning badges have been introduced to identify health, discrimination and safety issues, or allegations of discrimination, TripAdvisor said.
The badge will remain on a TripAdvisor page for up to three months. However, if the issues persist that duration may be extended.
"The badges are intended to be informative, not punitive," a spokesperson for the company said.
The announcement of the badges came after TripAdvisor was accused of deleting a number of reviews where users reported being sexually assaulted at hotels in Mexico.
An investigation by the Milwaukee Journal Sentinel newspaper found that TripAdvisor had repeatedly deleted posts by Texas woman Kristie Love (35) in which she claimed she had been raped by the hotel security guard at the Iberostar Paraiso Maya resort.
The newspaper also spoke to other women with similar allegations about the resort.
Since Wednesday, three hotels in Playa del Carmen, Mexico have been flagged with warning badges.
TripAdvisor issued an apology to Love on 2 November and said that once it became aware that the post had been removed under previous guidelines, it was republished.
"We apologise to the sexual assault victim… who had her forum post removed seven years ago on TripAdvisor. At the time, we had a policy whereby we judged content to be in breach of our guidelines if it did not adhere to family friendly language," the statement said.
"A few years ago, we changed that policy to allow more descriptive reviews on the site about first-hand accounts of serious incidents like rape or assault," it said.
"We are horrified that this victim experienced this assault on her vacation in Mexico, and other travellers should be aware of this incident."
Customers who visit hotel pages that have the warning badge will now see a thin red box at the top of the page reading: "TripAdvisor has been made aware of recent media reports or events concerning this property which may not be reflected in reviews found on this listing."
The company has also issued a new policy where it must explain to users why reviews or posts are deleted.