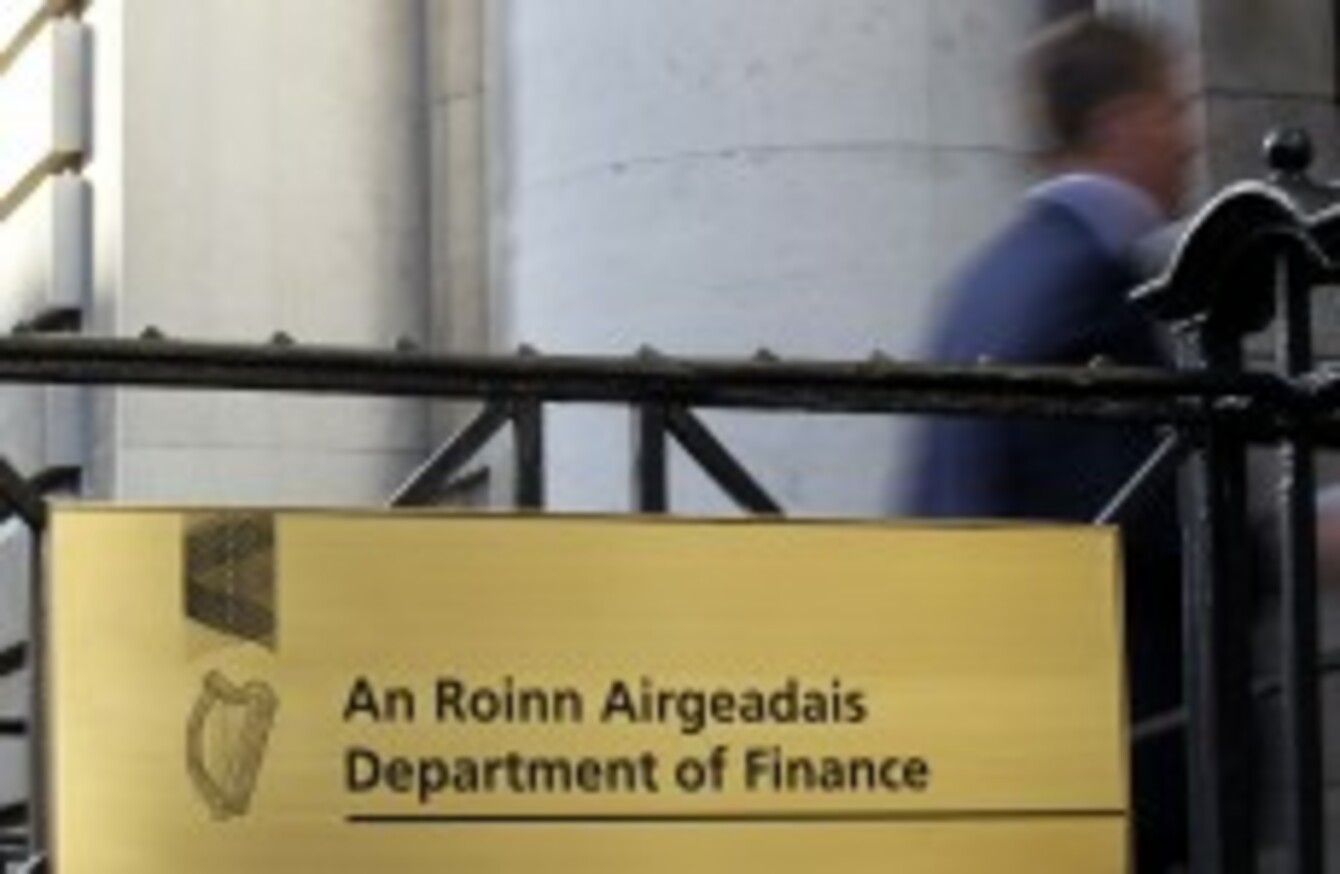 Image: Niall Carson/PA Archive/Press Association Images
Image: Niall Carson/PA Archive/Press Association Images
THE GOVERMENT'S DEFICIT for last year came in at lower than the Troika target, leading to this year's estimate being revised, according to new figures out today.
Figures released by the Department of Finance this morning show that the deficit was 7.6 per cent of gross domestic product (GDP) last year, down from 9.1 per cent in 2011 and within the Troika target of 8.6 per cent.
The government has been tasked with reducing the deficit to 3 per cent of GDP by 2015 in line with guidelines set down by the Maastricht Treaty.
However, the figures also show that the government expects its debt-to-GDP ratio to hit 123 per cent at the end of this year, two percentage points higher than the estimate in the Budget last December.
"This is largely because of somewhat higher pre-funding for 2014 and 2015 in the early part of this year. It is important to note that the increase in the ratio does not reflect any deterioration in the fiscal position," the Department of Finance said.
It added that the debt-to-GDP ratio was a gross measure and that the 'net government debt position' for this year is estimated at 110 per cent.
The government submits its so-called Maastricht returns along with every other EU member state to the European statistics agency Eurostat twice a year, at the end of March and the end of September.
The better than expected figures mean that the government has revised its deficit target to 7.4 per cent of GDP for this year, down from the planned 7.5 per cent.