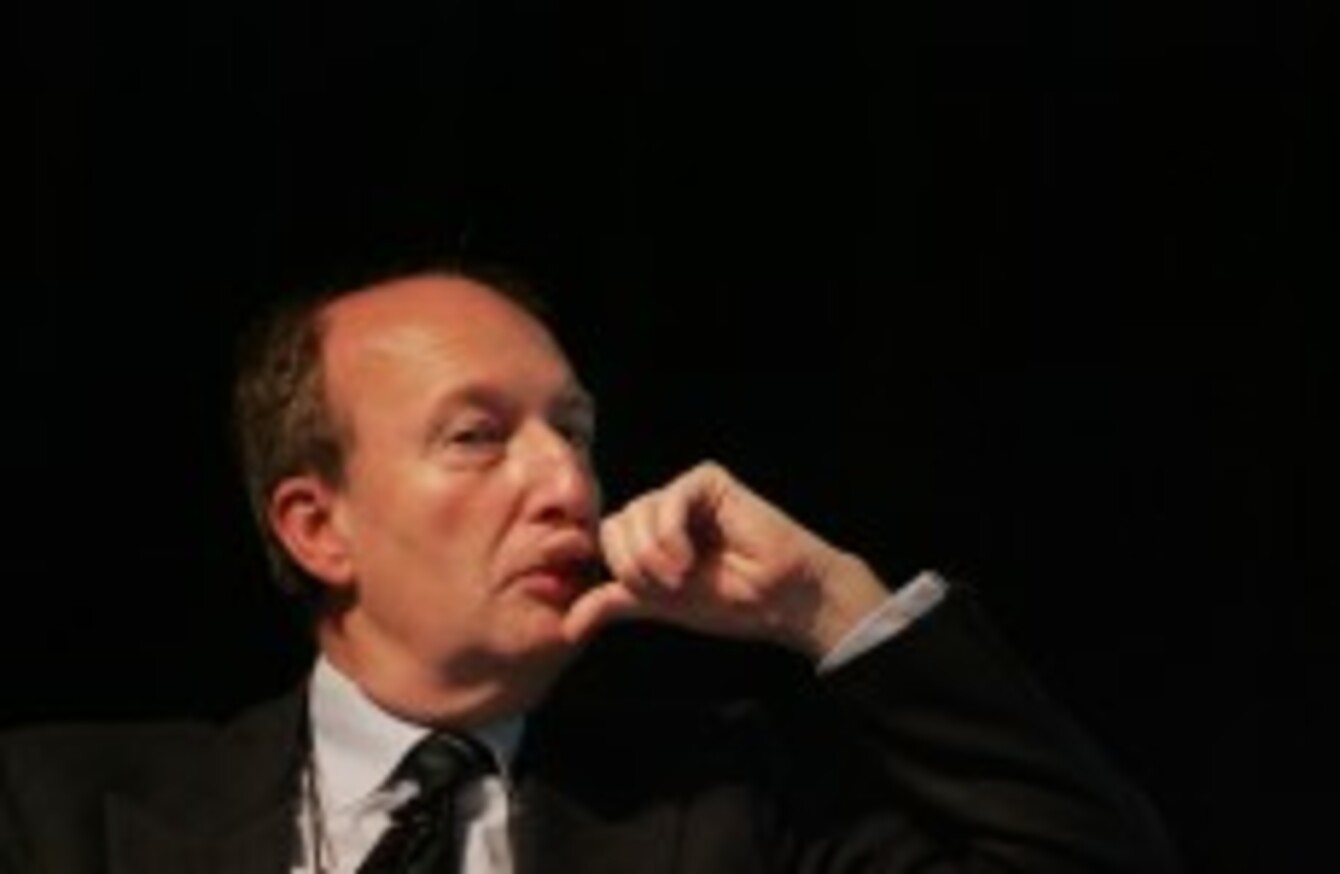 Shane Ross
Image: Leon Farrell/Photocall Ireland
Shane Ross
Image: Leon Farrell/Photocall Ireland
THE IMF/EU/ECB troika are losing confidence in their own targets for Ireland – and believe the bailout programme was "optimistic", according to independent TD Shane Ross.
Ross said he was told by troika representatives that "meeting [Ireland's targets] was certainly in doubt" when he met them with the Dáil Technical group last week.
He also accused the Government of "puffing" Department of Finance growth predictions, which he said were far higher than all independent estimates as well as the troika's own figures.
Speaking about his meeting with the troika, Ross told Marian Finucane on RTÉ Radio One:
I thought they were beginning to lack confidence in their own programme. When I asked them about growth, they said 'Yeah… The original projections were optimistic.'
He said the language used by troika officials at a press conference last week revealed their fears.
What the troika are saying I think is that there are very challenging times ahead. What they mean is that there's a nightmare ahead in terms of growth and they're not going to meet their own targets.
Speaking in the Dáil last week Ross asked whether the Department of Finance were "number-crunching on crack", saying that the official growth prediction of 1.3 per cent was "way out of line" with other projections.
But Taoiseach Enda Kenny insisted: "The figures are medium term and we believe they can and will be achieved."
Economist Colm McCarthy has today called for the bailout deal to be renegotiated. Writing in the Sunday Independent, he stated: "The plan needs to be amended, not just because it is unfair, which it is, but because it is unlikely to work."
He said it is unlikely that Ireland will be able to return to financial markets even when the bailout programme has ended.