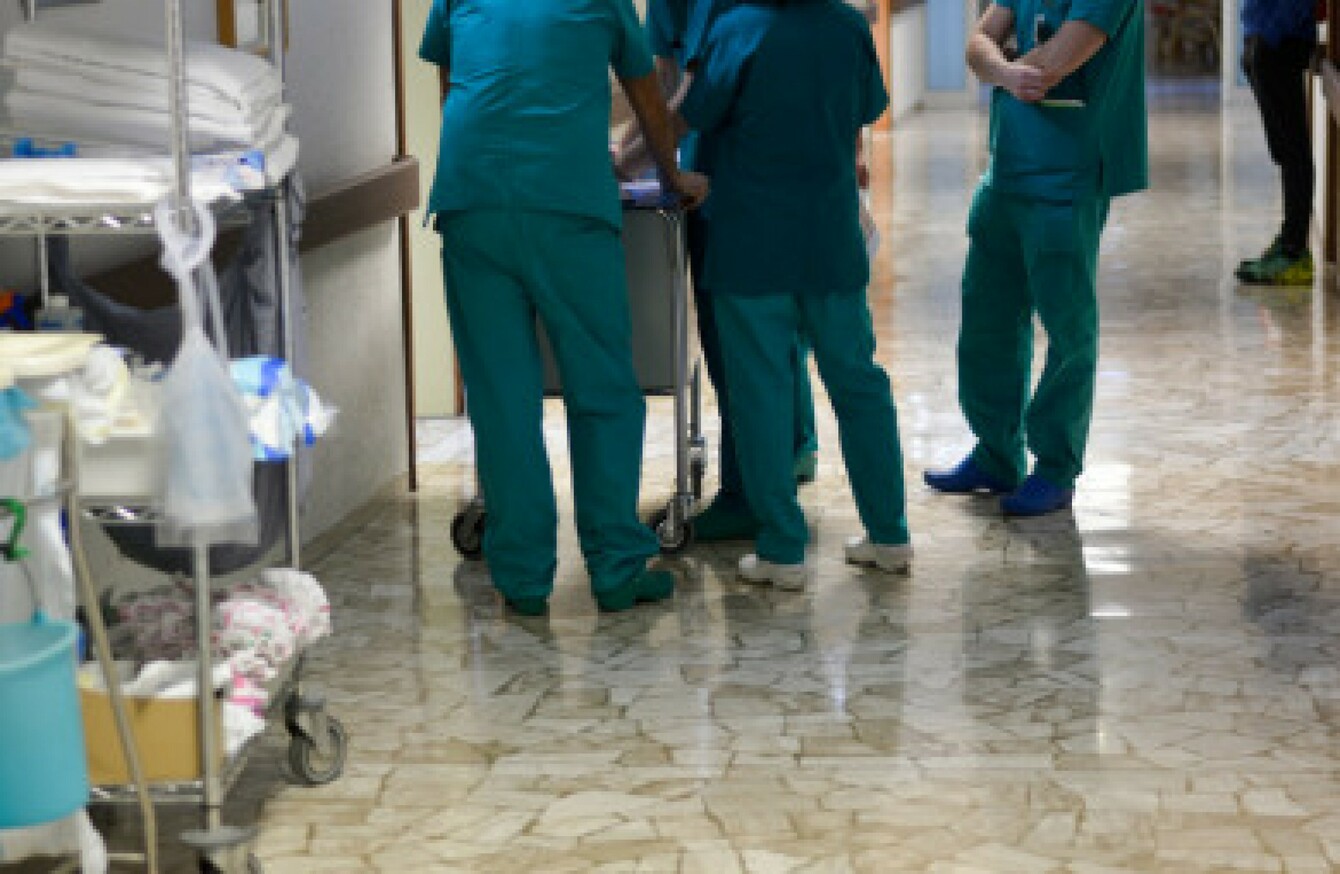 Image: Shutterstock/Corrado Baratta
Image: Shutterstock/Corrado Baratta
OVER 9,400 HOSPITAL patients were forced to wait without a bed in July this year – the highest number ever recorded in July, according to a new report by the analysis by the INMO.
Compared to last year, there has been an increase of 33%. When records began in 2006, there were 3,460 patients on trolleys in July, just over a third of this month's figure.
Among the 9,439 patients were 45 children.
Hospitals with the highest numbers include:
University Hospital Limerick: 1,293
Cork University Hospital: 1,079
University Hospital Galway: 707
University Hospital Waterford: 590
Mater Misericordiae University Hospital: 560
INMO Director of Industrial Relations, Tony Fitzpatrick said: "Each day there are hundreds of patients languishing in corridors, waiting for a hospital bed. Currently over 700 patients cannot be discharged from hospital. In the meantime, hundreds of frontline nursing and midwifery posts are currently vacant due to the HSE's dysfunctional and bureaucratic employment control processes.
"Vital roles across all services, at all grades, in all hospitals are left unfilled. This has direct negative consequences for patients.
"We expect increased demands on the health service in winter, but now even summer sees patients crammed into corridors on trolleys. It is creating unacceptable risks for patients and health workers alike."
Labour's Alan Kelly criticised the figures sand said trolley numbers for the month of July have been completely unacceptable and are "a sign of things to come for the bleak winter months in our health service".
He said: "Month on month, figures like this are released and they haven't shocked or shamed the Government or indeed the HSE into taking any action that has any meaningful deliverables.
"The INMO have not recorded a day yet this year where there has been less than 250 people on trolleys. We should not have to accept these kind of figures as the new normal."
A spokeswoman for the HSE said: "Acute hospitals are continuing to see a year on year increase in the number of patients requiring treatment and care.
"Last week Emergency Department patient attendances were up 0.3% on the same week last year while hospital admissions were down 1.3%.
"Year to date ED attendances at the end of June were 4.4% higher when compared to last year. 
"119,610 patient attendances were recorded in our 29 Emergency Departments in June, the latest month for which validated data is available. 32,295 of these patients were admitted to hospital for further treatment.
"The HSE regrets that any patient should have to wait for admission from ED to a hospital ward. All patients admitted from ED remain under the care of our ED staff until they can transfer to the appropriate hospital ward."