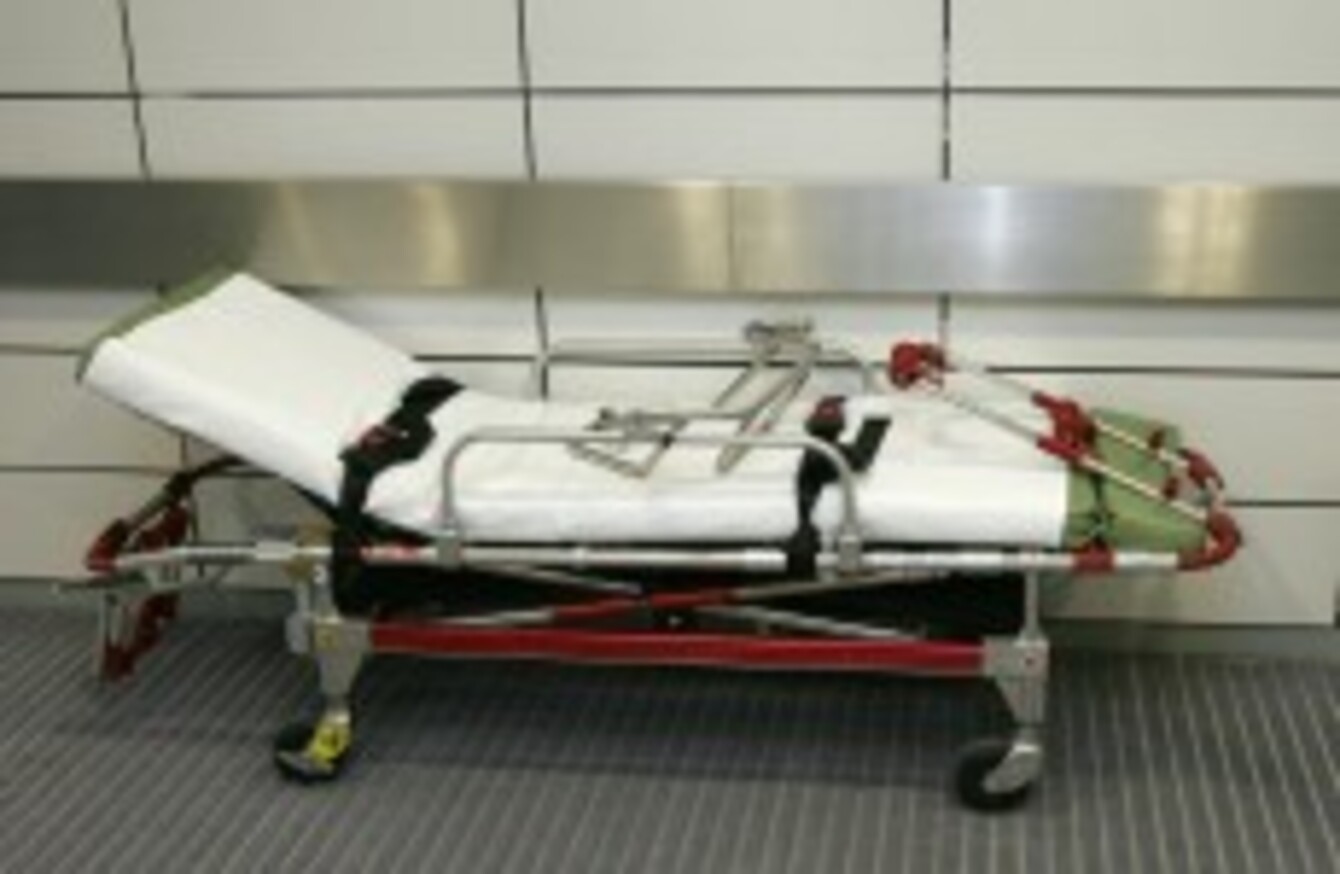 Image: Tim Ockenden/PA
Image: Tim Ockenden/PA
ALMOST 60,000 PEOPLE were forced to wait on trolleys in hospital Emergency Departments around the country last year as they waited for a bed, new figures have found.
The Irish Nurses and Midwives Organisation said the levels of overcrowding have become a full-blown crisis, with the problems spread hospital-wide in many areas.
The number of people who had to stay on a trolley had dropped for two years in a row but rose by 2 per cent last year.
INMO General Secretary Liam Doran said that while efforts were being made to reduce numbers on trolleys in Emergency Departments, it wasn't working.
"The problem is now compounded as, in some hospitals, patients, on a daily basis, are being placed on chairs, trolleys and extra beds in already full wards and units," he said.
Doran said more than 2,100 beds have been closed in the past five years and linked it to the health budget which has been cut by €619 million for 2014.
"It is difficult to see how this crisis, which has been ongoing since late 2004, can be solved without major investment," he said. "It was deemed a national emergency in 2006 but the numbers have increased by 22 per cent since then".
There were 327 people stuck on trolleys today, compared to 387 yesterday. Beaumont Hospital topped the list both days with 40 people on trolleys in the Dublin hospital today. The Mid Western Regional Hospital in Limerick was the second-worst with 33 patients on trolleys.
Every one of the 26 hospitals surveyed by the Irish Nurses and Midwives Organisation (INMO) had at least one patient on a trolley.