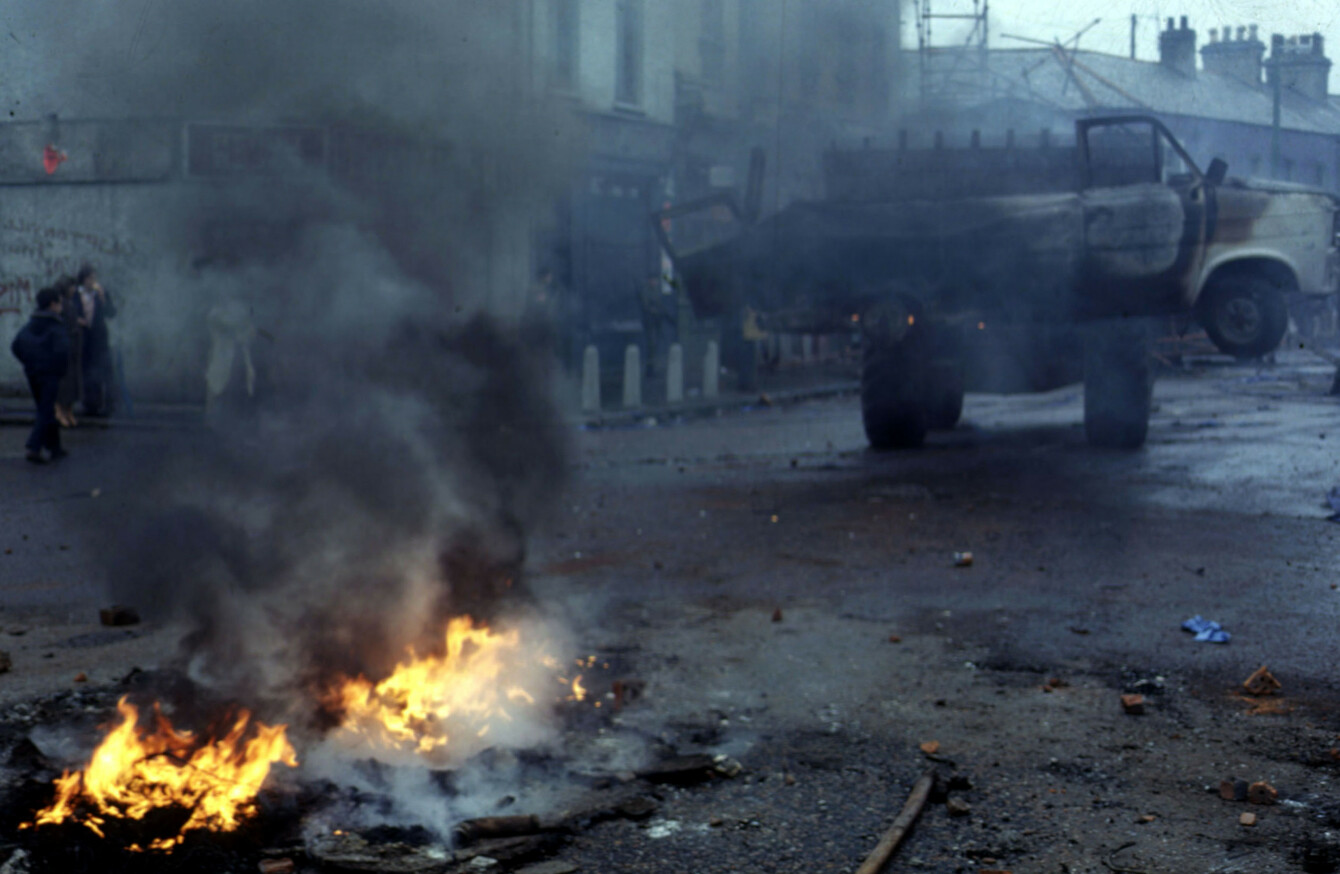 File: Cars on fire on the Falls Road in 1981
File: Cars on fire on the Falls Road in 1981
ONE THIRD OF people who survived a violent incident during the Troubles have attempted to take their own lives, according to a new survey.
A poll of 2,000 members of the London-based Docklands Victims Association found that 32% of respondents had attempted suicide, the Belfast Telegraph reports.
The group's president Jonathan Ganesh said that many had suicidal thoughts linked to post-traumatic stress disorder and other mental health issues related to violence during the Troubles, which lasted from 1968 to 1998.
The findings are part of a report by the group that is calling for better support, funding and care for victims.
The report will be presented to officials from the Northern Ireland Office in London tomorrow, and copies have been sent to British prime minister Theresa May and the Irish government.
The SDLP's policing and justice spokeswoman, Dolores Kelly, called the figures "extremely concerning" and said it was "disgraceful" that more action had not been taken to address the issue.
"It is well known that more people in Northern Ireland have died by suicide than those who were killed in the Troubles," she said.
"We have a mental health crisis here stemming from the trauma of our past, and it must be addressed as matter of urgency."
Kelly added that too many people have lived with historical trauma, and claimed that the legacy of the Troubles was still having an effect on communities today.
If you need to talk, contact:
Samaritans 116 123 or email jo@samaritans.ie
Aware 1800 80 48 48 (depression, anxiety)
Pieta House 1800 247247 or email mary@pieta.ie – (suicide, self-harm)
Teen-Line Ireland 1800 833 634 (for ages 13 to 19)
Childline 1800 66 66 66 (for under 18s)