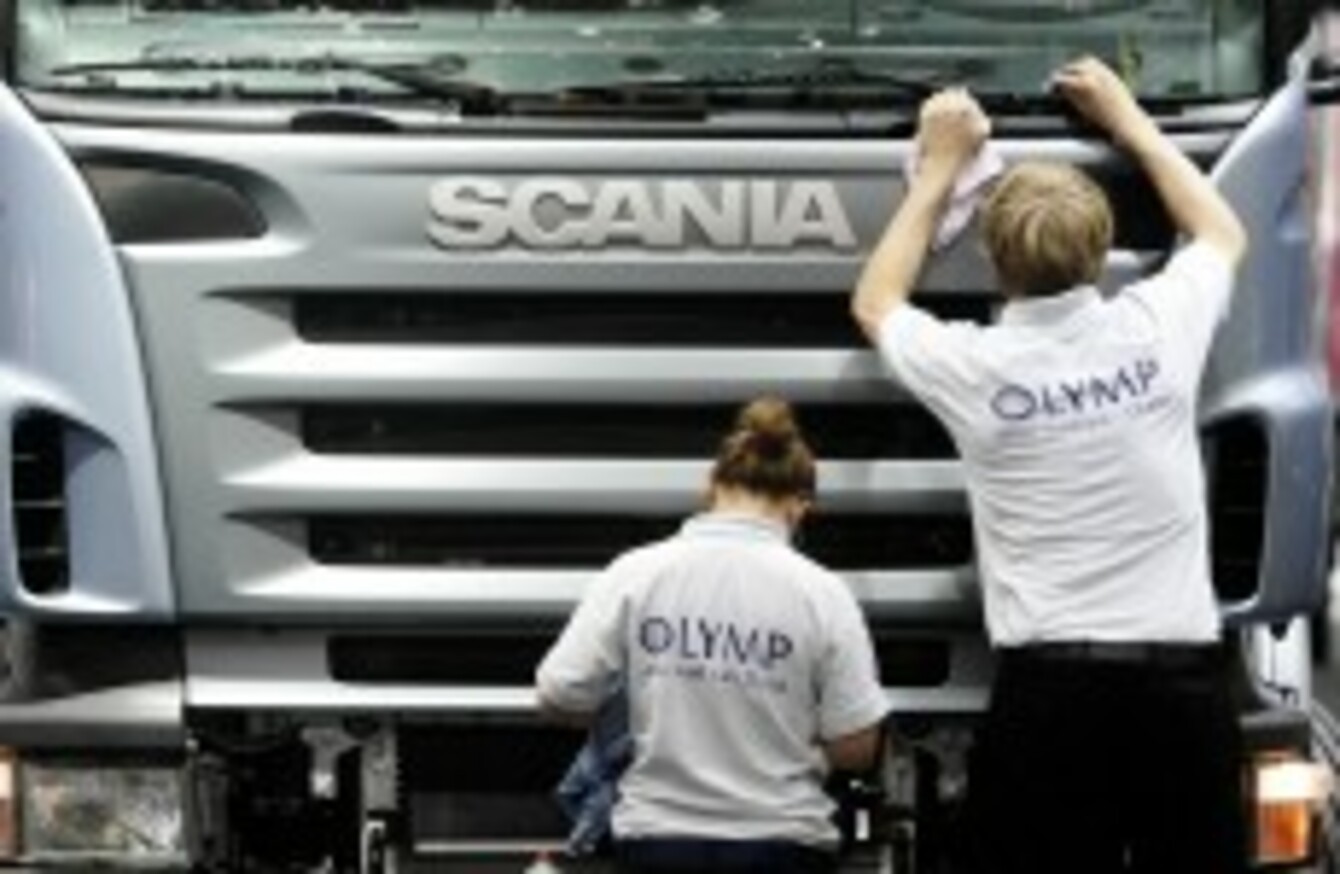 Image: AP/Press Association Images
Image: AP/Press Association Images
A MAN WHO won €350,000 on the lottery is spending the money to go see where Scania trucks are made.
The anonymous man, from the west of Ireland, won the Lotto Plus One draw last week and collected his winnings today.
He said that he usually picks his own numbers based on trucks, but won this time with a quick pick.
"I'm truck mad, so many years ago, I devised a system of picking my Lotto numbers based on the names of trucks I know. There's tons of them – Scania, Volvo, Peterbilt, Freightliner – and the rest.
So what I did was take the first letter of each truck – say Peterbilt- the letter 'P' is number 16 in the alphabet, then the number 16 would go on the ticket, and so on. It might be a bit of a mad system, but I'm that kind of guy.
And as for what he's doing with his winnings, he was clear on what he wanted.
"I'm going on a cruise with this money. And I'm going on a Scandinavian cruise, to include where Scania trucks are made.
"And I'll donate a few bob to the Children's Hospital in Crumlin as well."