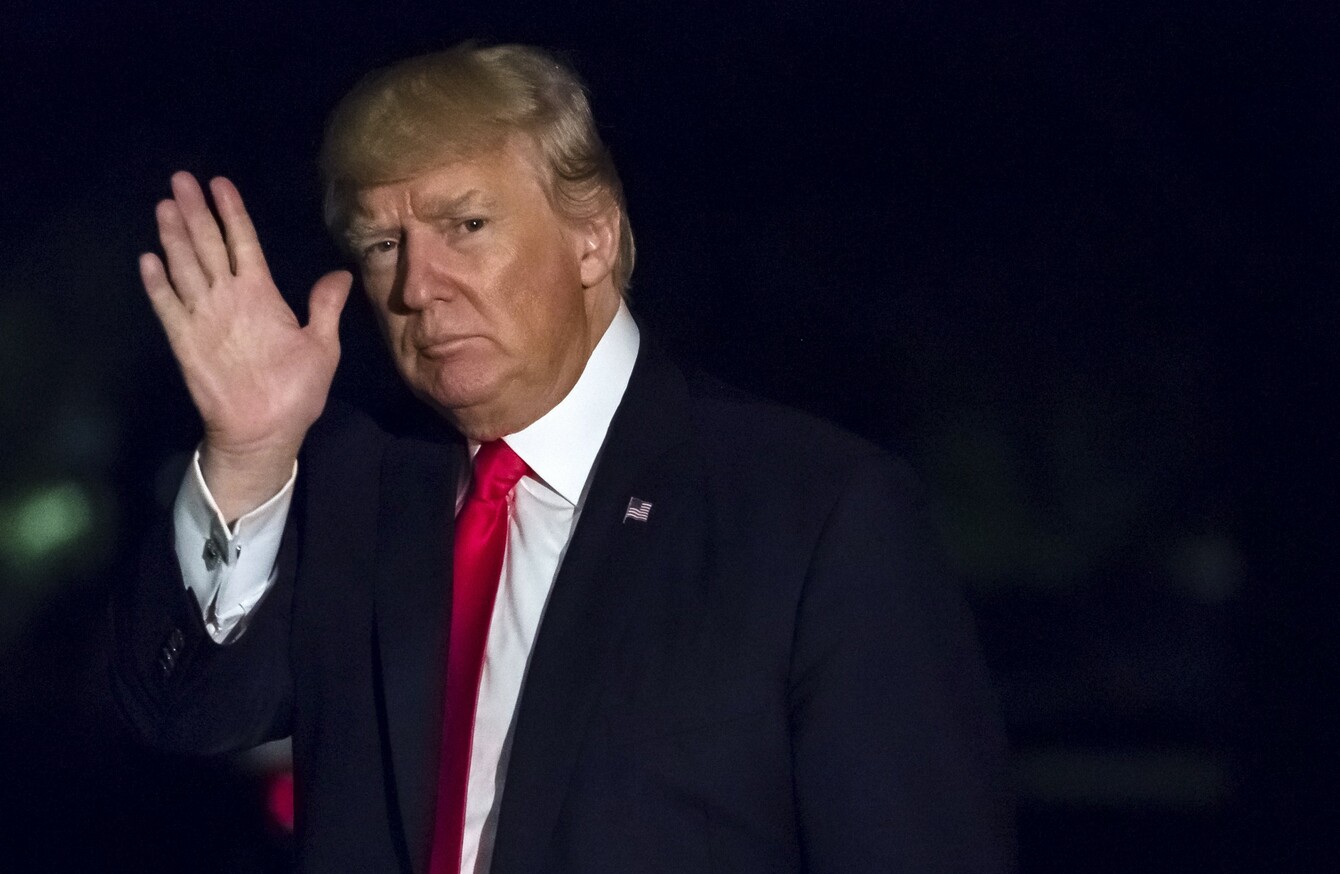 Image: J. David Ake AP/Press Association Images
Image: J. David Ake AP/Press Association Images
US CONGRESSIONAL LEADERS have reached a deal on a federal spending bill which if passed by lawmakers this week will avert a government shutdown, a top lawmaker and congressional aides said late last night.
The agreement would keep federal operations running through 30 September, the end of the fiscal year.
Congress is expected to vote in the coming days on the package, which aides said includes some $1.5 billion in funding for increased border security measures, but no funding for an actual wall.
They also said it adds $2 billion in new funding for the National Institutes of Health, and is expected to increase military spending.
Comprehensive details were not available last night as the measure had yet to be officially finalised and released. Lawmakers have until Friday to get new spending legislation to President Donald Trump's desk.
"This agreement is a good agreement for the American people, and takes the threat of a government shutdown off the table," Senate Minority Leader Chuck Schumer said in a statement.
"The bill ensures taxpayer dollars aren't used to fund an ineffective border wall, excludes poison pill riders, and increases investments in programs that the middle-class relies on, like medical research, education, and infrastructure."
Trump made building the wall one of the primary pledges of his presidential campaign, insisting it would begin within his first 100 days, a milestone that came and went on Saturday.
Last week, White House aides acknowledged the administration could wait until later this year or next year to consider funding for the wall.