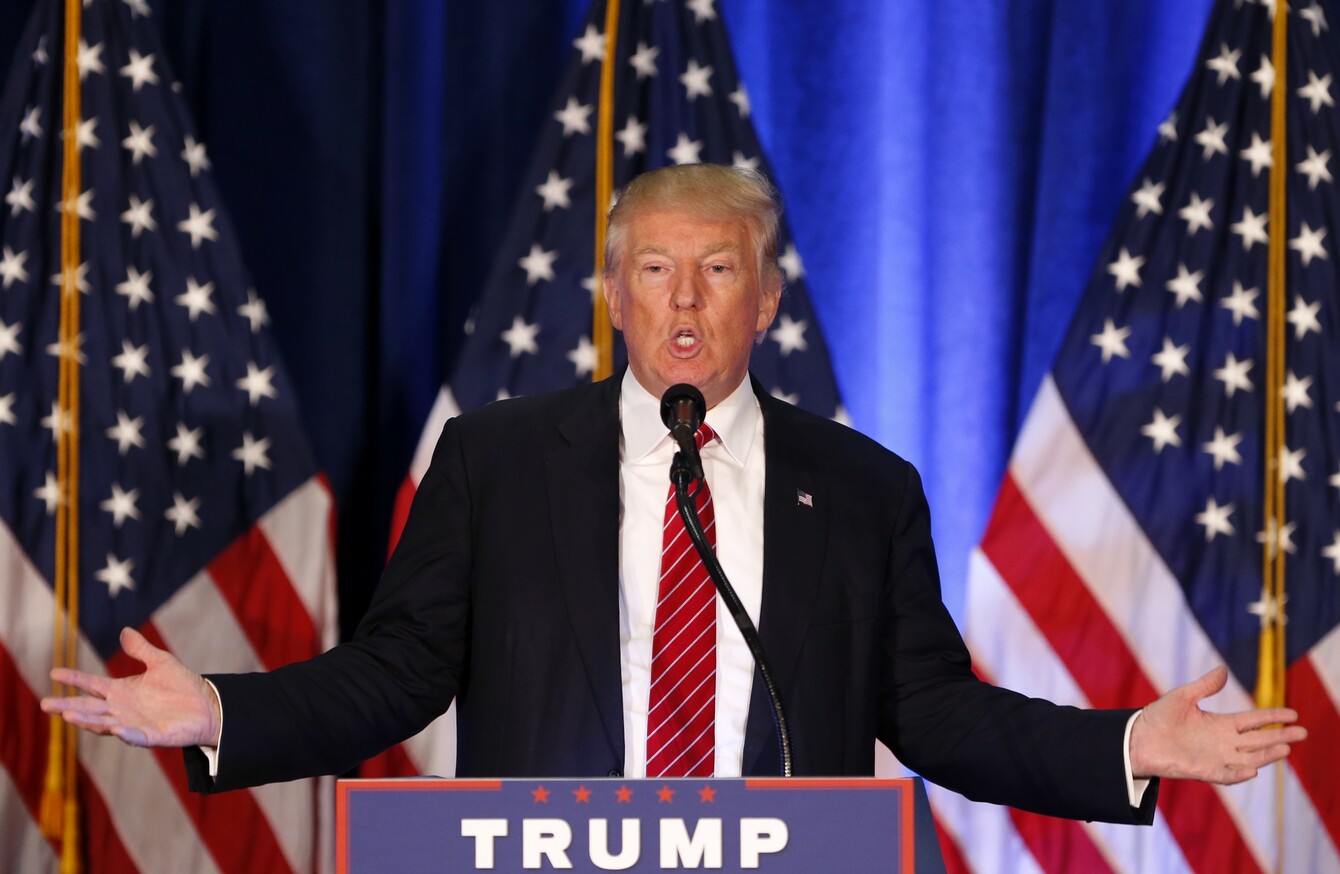 Image: Gerald Herbert
Image: Gerald Herbert
DONALD TRUMP'S CAMPAIGN team have denied that Roger Ailes, the former president of Fox News, is prepping him for the US Presidential debates.
Ailes stepped down as chairman of Fox News and the Fox Business Network on 21 July in a chain of events touched off when Gretchen Carlson, a former host, filed a lawsuit accusing Ailes of firing her because she resisted his sexual advances.
Ailes denied the allegations but was reportedly forced to resign under pressure.
According to The New York Times today, Ailes is advising the Republican candidate ahead of the three showdowns with Hillary Clinton, which kick off on 26 September.
However, a Trump campaign spokesperson told CNBC that the ousted businessman would be helping Trump.
He is not advising Mr. Trump or helping with debate prep. They are longtime friends, but he has no formal or informal role in the campaign.
Ailes was previously an adviser to Richard Nixon in 1968 and helped both Ronald Reagan and George HW Bush prepare for their debates.
For her part, Democratic nominee Hillary Clinton has also begun preparing for the debates. Politico reported that she's fielding controversial questions about past conspiracy theories and her husband's past affairs.