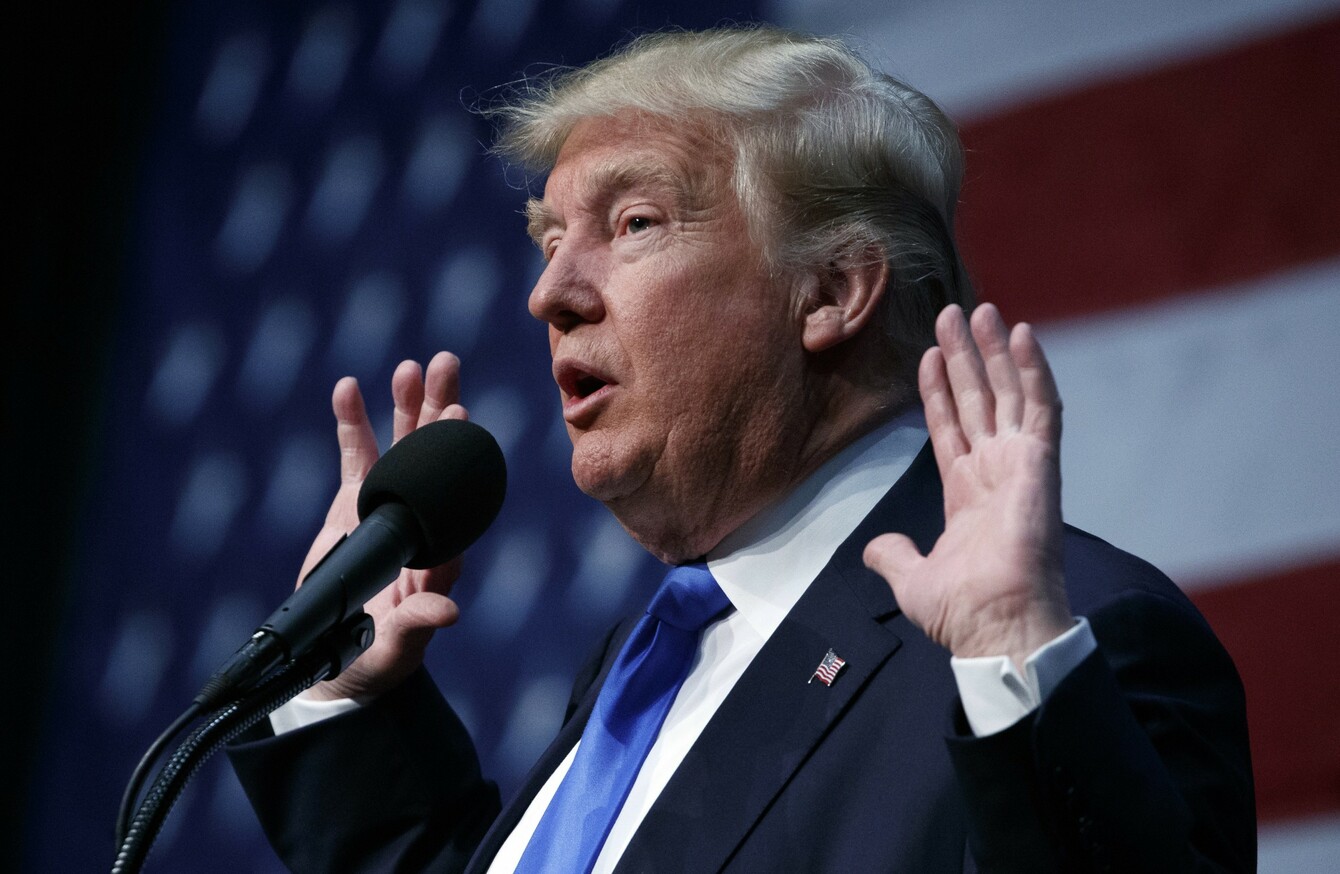 Image: Evan Vucci/PA
Image: Evan Vucci/PA
DONALD TRUMP SAYS that he will forgo his salary as US President.
In his first TV interview since last Tuesday's shock victory, the Republican President-elect told CBS's 60 Minutes that he wouldn't take the $400,000 salary.
"I'm not going to take the salary. I'm not taking it. I think I have to by law take $1, so I'll take $1 a year."
Trump spoke about a range of issues in the interview and assured the public he will not seek to overturn the US Supreme Court's ruling which legalised same-sex marriage.
It's law. It was settled in the Supreme Court. I mean it's done.
"And I'm – I'm fine with that."

Protests
Trump moved to calm a wave of protests that have swept across the US in the wake of his election, telling them they had nothing to fear from his presidency.
Don't be afraid. We are going to bring our country back.
Trump said he was "saddened" by reports that incidents of harassment and intimidation of minorities had spiked since his election — and called for it to end.
"I hate to hear that. I am so saddened to hear that," Trump said when asked about the reports. "If it helps. I will say this, and I will say right to the cameras: Stop it."
He reaffirmed plans to aggressively deport or jail as many as three million undocumented immigrants — those with criminal records, he said.
Trump also said he stood by his pledge to build a wall on the Mexican border — although he said it could include some fencing.
And on the key issue of the Supreme Court — where one of nine seats is currently vacant — he vowed his nominees would support abortion restrictions, and defend the constitutional right to bear arms.
"The judges will be pro-life," Trump told CBS. "In terms of the whole gun situation," he added, "they're going to be very pro-Second Amendment."
With © AFP 2016 reporting.