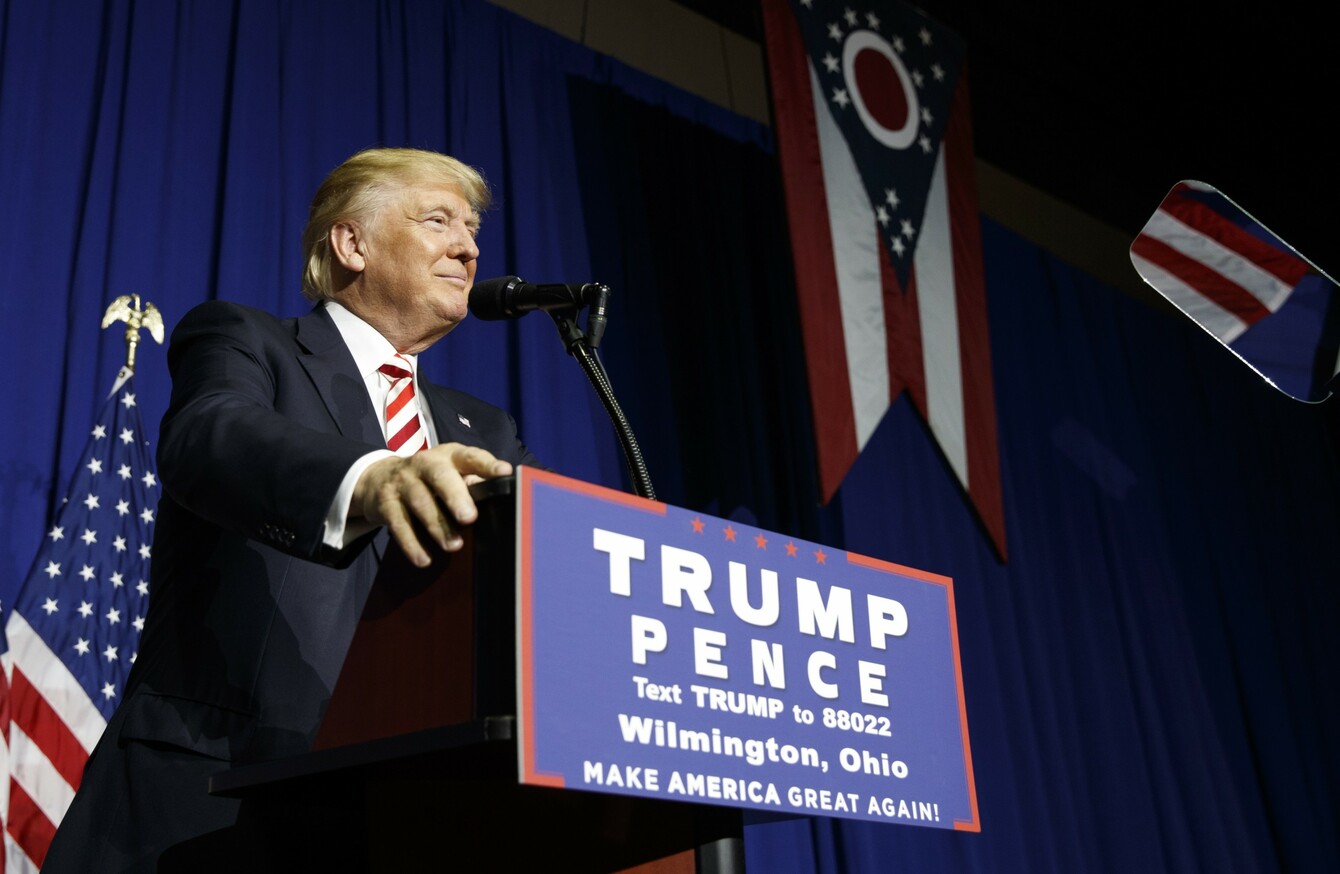 Image: Evan Vucci
Image: Evan Vucci
A DAY AFTER meeting with Mexican President Enrique Pena Nieto, Donald Trump reiterated his harsh stance on deportation.
Speaking not long after the meeting in Mexico, the Republican Presidential nominee said that his administration would deport two million illegal immigrants who had criminal records.
"We will begin moving them out, day one. My first hour in office, those people are gone."
The speech served as a notice that Trump's hardline stance would not soften, just a week after he seemed to signal he was open to citizenship for some illegal immigrants.
Our message to the world will be this: you cannot obtain legal status or become a citizen of the United States by illegally entering our country.
"Those days are over."
The fiery speech confirmed Trump's hard-line on immigration shortly after he insisted to Pena Nieto that a giant wall would be built on the US-Mexico border if he is elected.
The billionaire candidate's plan includes deporting immigrants with criminal records, cancelling President Barack Obama's executive orders protecting millions of undocumented migrants, and blocking federal funding to so-called "sanctuary cities" that bar discrimination against the undocumented.
His rival Hillary Clinton hit out at the speech.
Her campaign called Trump's performance part of his "campaign of hate".
"In his darkest speech yet, Donald Trump doubled down on his anti-immigrant rhetoric and attempted to divide communities by pitting people against each other and demonising immigrants," it said in a statement.
The harsh speech cost Trump a defection: Jacob Monty, a member of Trump's National Hispanic Advisory Council, according to Politico. Another Latino conservative backer, Alfonso Aguilar, wrote that he felt "disappointed" and "misled" by Trump.

With AFP reporting.