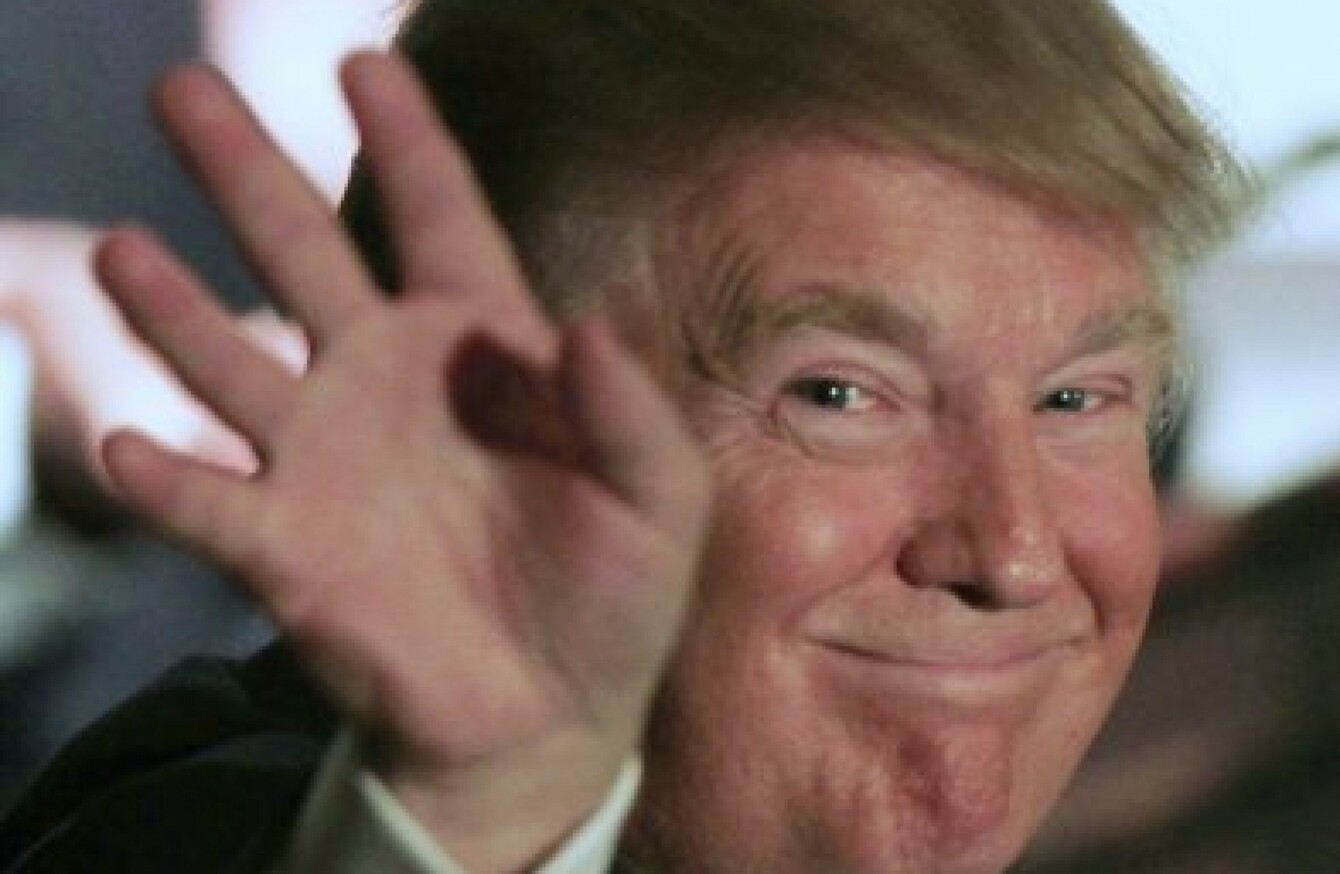 Image: AP/Press Association Images
Image: AP/Press Association Images
A SENIOR ECONOMIC advisor to Donald Trump has warned that "a flood of companies" will leave Ireland and other countries when Trump's new tax regime kicks in.
The new administration is expected to cut the American corporate tax-rate in a bid to entice US companies back from low corporate tax-rate countries abroad.
Speaking on World at One BBC on Radio 4 this afternoon, US advisor Stephen Moore said "the single most important thing for our country right now is to get the economic growth rate up, way up".
Moore says the president-elect's new tax regime would see American companies returning to the US to take advantage of the new scheme.
I believe that when we cut these tax rates, we're going to cut our business tax rate from roughly 35% down to roughly 15 to 20%, if you do that you are going to see a flood of companies leaving Ireland and leaving Canada and leaving Germany and leaving France and they're going to come back to the United States.
"We see day after day in this country that we are losing our businesses and our corporations.
They are effectively renouncing their US citizenship and they are moving to Canada, to Britain, to Ireland, to China and Mexico.
"That's a significant loss of jobs and we want to have the jobs here in the United States, we don't want them to go abroad."
'Ireland is unprepared' 
Sinn Féin Spokesperson on Jobs, Enterprise and Innovation Maurice Quinlivan said that Ireland is woefully unprepared for the impact of US President-Elect Donald Trump's planned tax policies.
Speaking from Leinster House, Quinlivan said, "The Irish government is already chasing its tail as it is clear that it doesn't have a credible plan to deal with the seismic economic shock instigated by Brexit.
Judging by Mr Moore's comments it is clear that the tax policies of the pending Trump administration will present major challenges for Ireland when it comes to retaining jobs provided by multi-national companies.
"In terms of developing our attractiveness to international companies, Ireland is overly reliant on our corporate tax rate.
"We now have to focus on increasing attractiveness, not by just focusing on corporate tax strategy, but by delivering a massive investment in public services – especially in third level education and infrastructure prioritising housing and expedite the National broadband strategy."