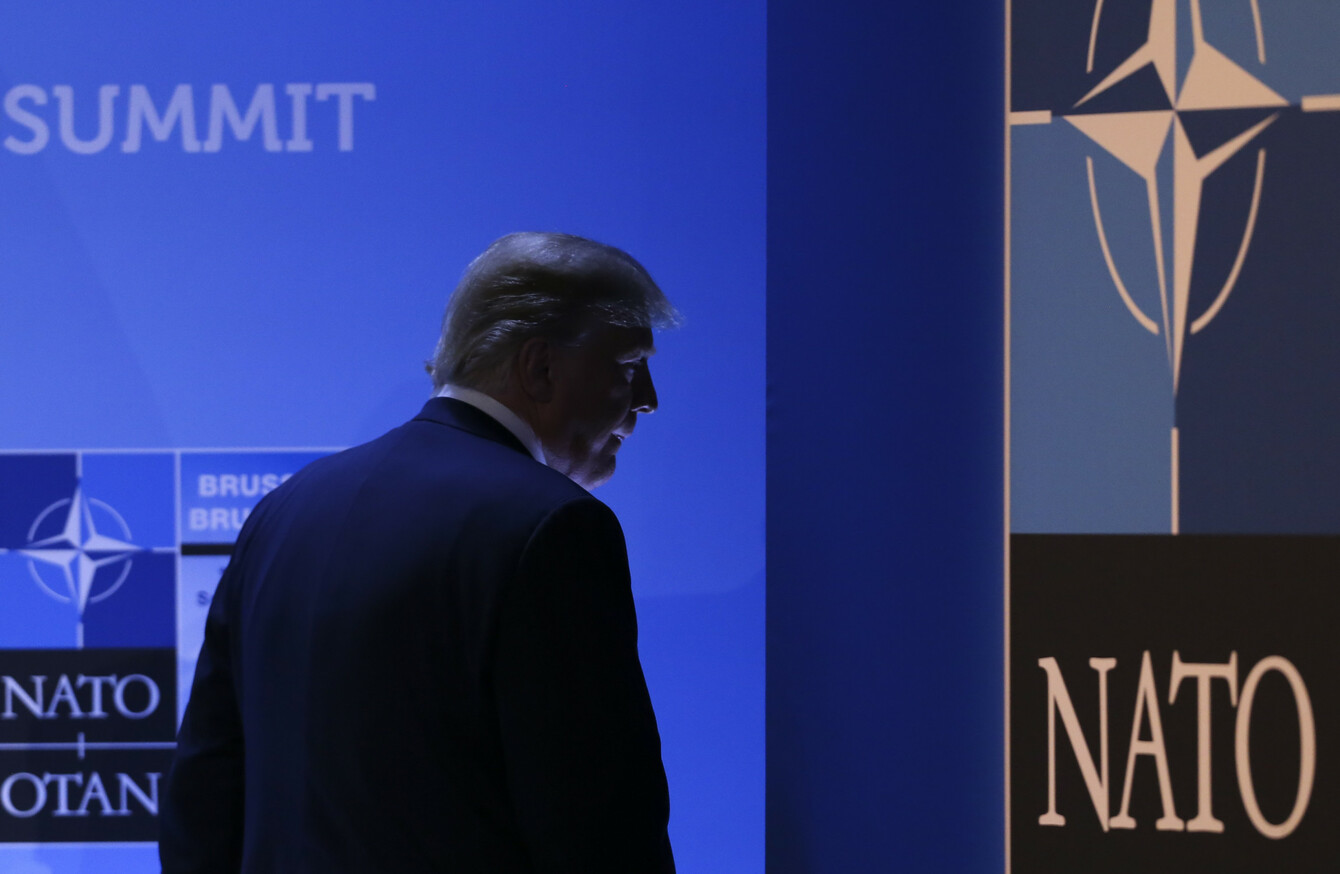 Image: Xinhua News Agency/PA Images
Image: Xinhua News Agency/PA Images
US PRESIDENT DONALD Trump has hailed "tremendous progress" on defence spending commitments by NATO members, saying two days of tough talks had left the alliance "much stronger".
"We made a tremendous amount of progress today," Trump said after emergency talks with fellow NATO leaders prompted by his demands for allies to boost military budgets immediately.
"Everyone's agreed to substantially up their commitment — they're going to up it at levels they've never thought of before."
The US leader had thrown the summit into crisis by demanding countries meet a spending target of 2% of GDP immediately, instead of by 2024, and to eventually double spending to 4%.
Trump has long complained that European countries do not spend enough on their own defence, leaving the US to shoulder an unfair burden for protecting the continent.
"I let them know I was extremely unhappy with what was happening and they have substantially upped their commitment and now we're very happy and have a very, very powerful, very strong NATO, much stronger than it was two days ago," he said.
Trump stated his commitment to NATO, speaking after reports that he had warned leaders that the United States could pull out of the alliance if other members failed to increase their contributions.
"The US were not treated fairly, but now we are. I believe in NATO," Trump told a press conference after a fraught NATO summit in Brussels.
"The US commitment to NATO remains very strong," Trump added, "mainly because (of) the additional money they've committed."