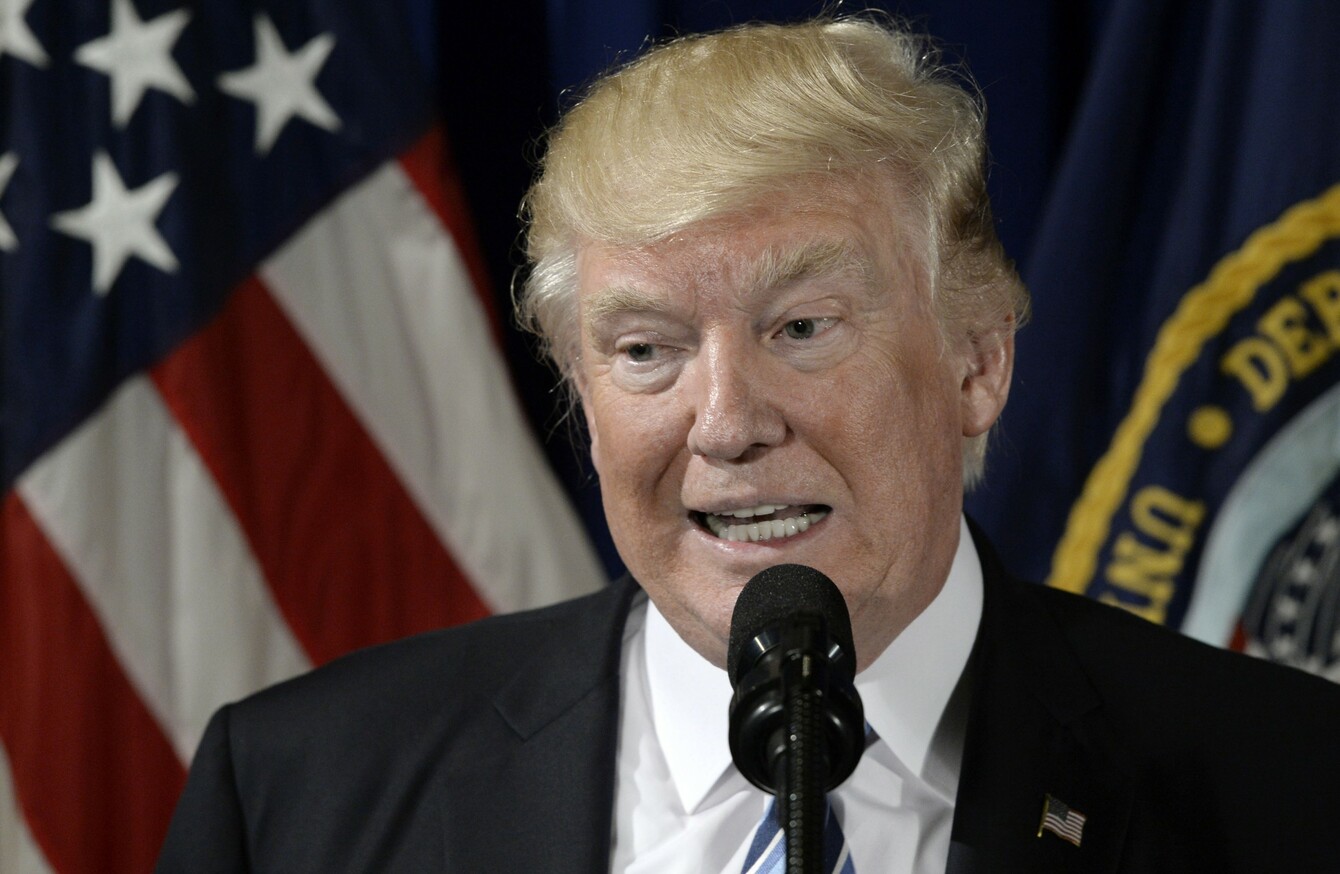 Image: Pool/ABACA
Image: Pool/ABACA
Updated at 8.30am 
DONALD TRUMP HAS said the US could end up in a "major, major" conflict with North Korea, following weeks of heightening tensions with the isolated Asian state.
"There is a chance that we could end up having a major, major conflict with North Korea. Absolutely," the US President said in an interview with Reuters. 
He said he'd prefer to resolve the stand-off peacefully, but that military action wasn't being taken off the table.
Trump also praised Chinese President Xi Jinping for efforts to restrain Pyongyang.
And when asked about North Korean leader Kim Jong Un, and whether he believed him to be rational, Trump said:
He's 27 years old. His father dies, took over a regime. So say what you want but that is not easy, especially at that age.
I'm not giving him credit or not giving him credit, I'm just saying that's a very hard thing to do. As to whether or not he's rational, I have no opinion on it. I hope he's rational.
Security Council 
US Secretary of State Rex Tillerson will chair a UN Security Council meeting later today to push for a tougher response to North Korea and pile pressure on China to rein in its ally.
Chinese Foreign Minister Wang Yi will attend the meeting, which follows weeks of warnings from Washington that it will no longer tolerate North Korea's missile launches and nuclear tests.
"We are going to be discussing what steps may be necessary to increase pressure on Pyongyang to have them reconsider their current posture," Tillerson said in an interview with Fox News.
Turning to China, Tillerson said:
"We are going to test their willingness to help us address the serious threat.
We were told by the Chinese that they informed the regime that if they did conduct further nuclear tests China would be taking sanctions actions on their own.
No resolutions will be adopted at the meeting, but it will allow the United States and its allies to put the onus on China to use its leverage to rein in Pyongyang.
North Korea is seeking to develop a long-range missile capable of hitting the US mainland with a nuclear warhead, and has so far staged five atomic tests, two of them last year.
- With reporting from AFP