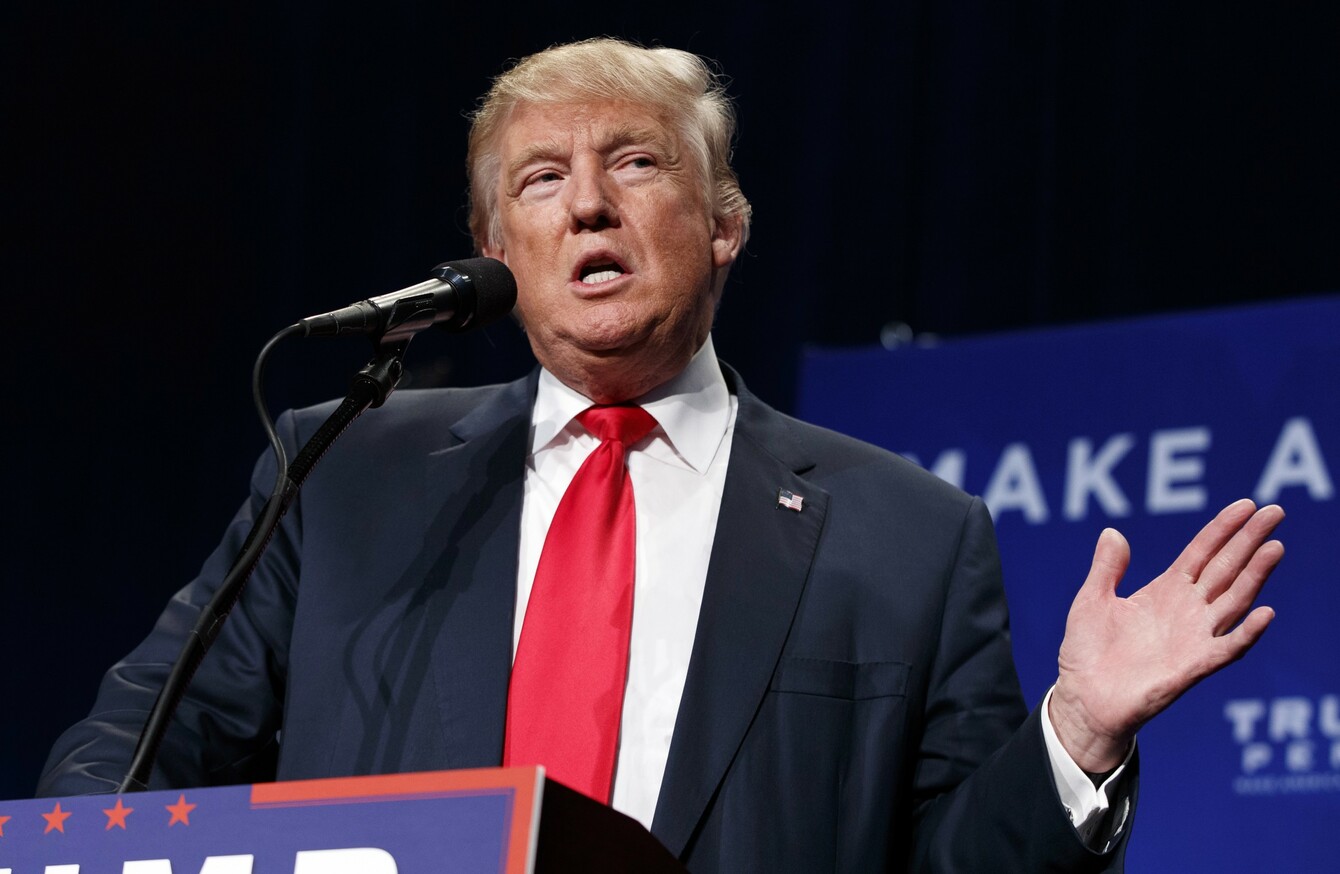 Image: Evan Vucci/PA
Image: Evan Vucci/PA
DONALD TRUMP HAS slipped in the US national polls as his campaign enters what political strategists are describing as "uncharted territory".
The billionaire businessman was criticised in the aftermath of the first debate with Hillary Clinton last week.
A number of swing states are now leaning towards Clinton, two new polls show.
Polls released by Politico/Morning Consult and CNN/ORC show Clinton with a six-point and five-point lead, respectively.
Polling strong
The CNN poll finds Clinton topping Trump 47% to 42% among likely voters with Libertarian nominee Gary Johnson at 7% and Green Party nominee Jill Stein at 2%.
A fresh Quinnipiac battlegrounds poll also showed Clinton leading in the key swing states of Florida, Pennsylvania and North Carolina, but trailing Trump in Ohio.
Meanwhile, Trump's attack on a former beauty queen's weight and discussing the Clintons' marriage has also seen his approval rating fall.
He has also faced a backlash after saying army veterans with mental health problems just "can't handle it".
Liesl Hickey, a Republican strategist involved in several House races in swing states, said she was worried by a sudden exodus of independent voters in important  parts of the country.
She told the New York Times: "They are really starting to pull away from Trump." describing his rising unpopularity with independents as entering "uncharted territory".
Trump has also found himself at the centre of some Fox News bickering.
The cable news channel presenters Sean Hannity and Megyn Kelly were at each other's throats when Kelly, who has had previous run-ins with Trump, claimed the billionaire would only talk to her colleague and never to her.
However, outspoken presenter Hannity fired back and accused Kelly of secretly supporting Hillary Clinton.
The second presidential debate takes place on Sunday night.