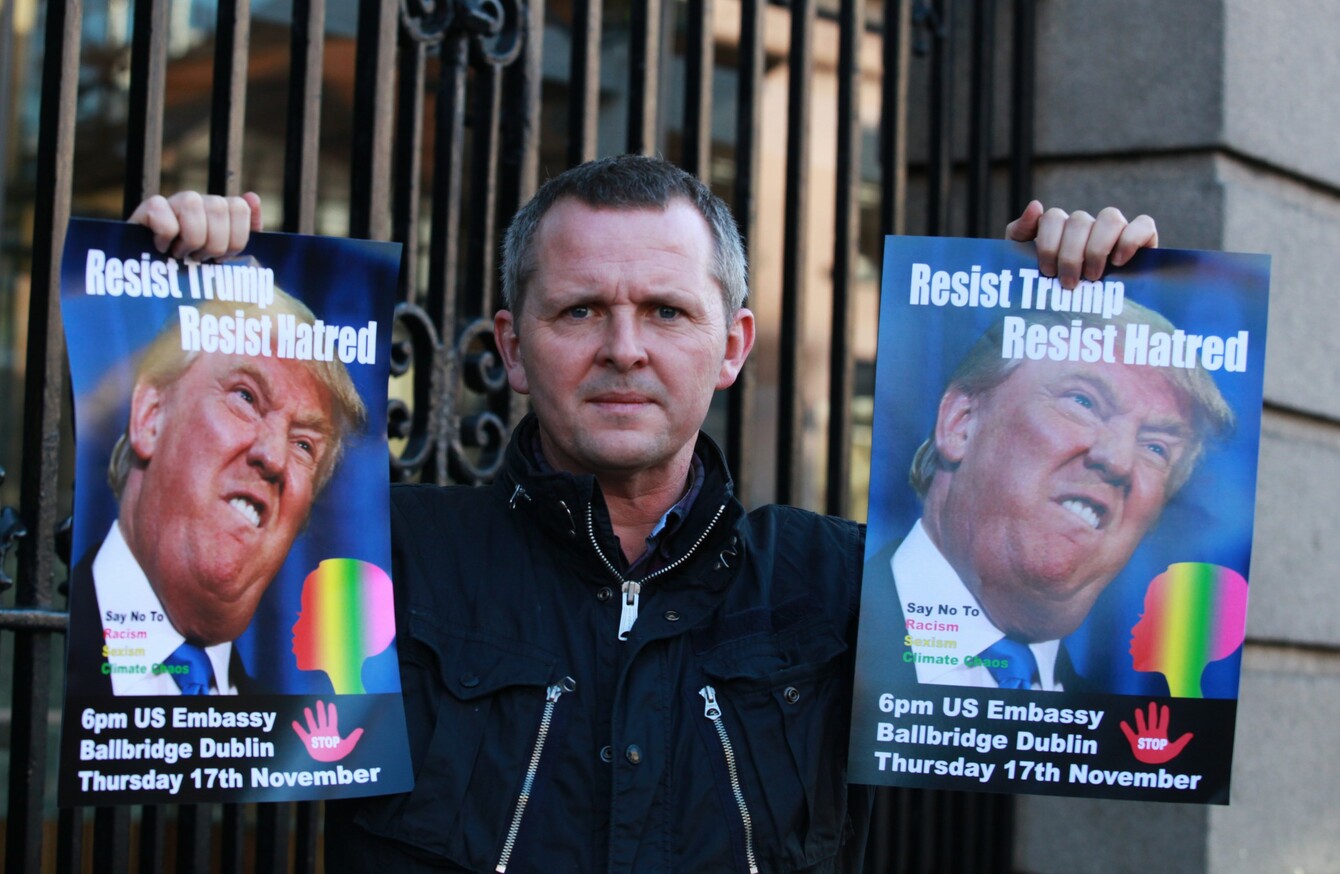 Image: Leah Farrell/RollingNews.ie
Image: Leah Farrell/RollingNews.ie
AS PROTESTS AGAINST the Donald Trump presidency continue in the US, activists in Ireland also continue to take a stand against the sentiments he represented during his campaign.
A protest is to take place outside the US embassy in Dublin this evening, planned by groups who stand against racism and war and for the protection of the earth and women's rights.
"They're all groups who have a reason to fear what Donald Trump represents," People Before Profit TD Richard Boyd Barrett told TheJournal.ie.
"We're acting in solidarity to oppose his agenda."
It's the biggest, most powerful state in the world and he threatens literally world peace, to create conflict, he threatens the entire planet in terms of climate change and this gives confidence to the far-right all over the world in a very dangerous way.
Boyd Barrett said he believes Trumps win will now boost the openly fascist, neo-nazi groups in Europe who have been gaining momentum recently.
"These are the absolute worse and most frightening elements and it's vital we stand up against it," he said.
President-elect Trump will not receive a warm welcome if he decides to visit Ireland, the TD said, as he will personally "mobilise people who believe in decency and the protection of peace".
The protest outside the embassy in Ballsbridge will start at 6pm this evening.