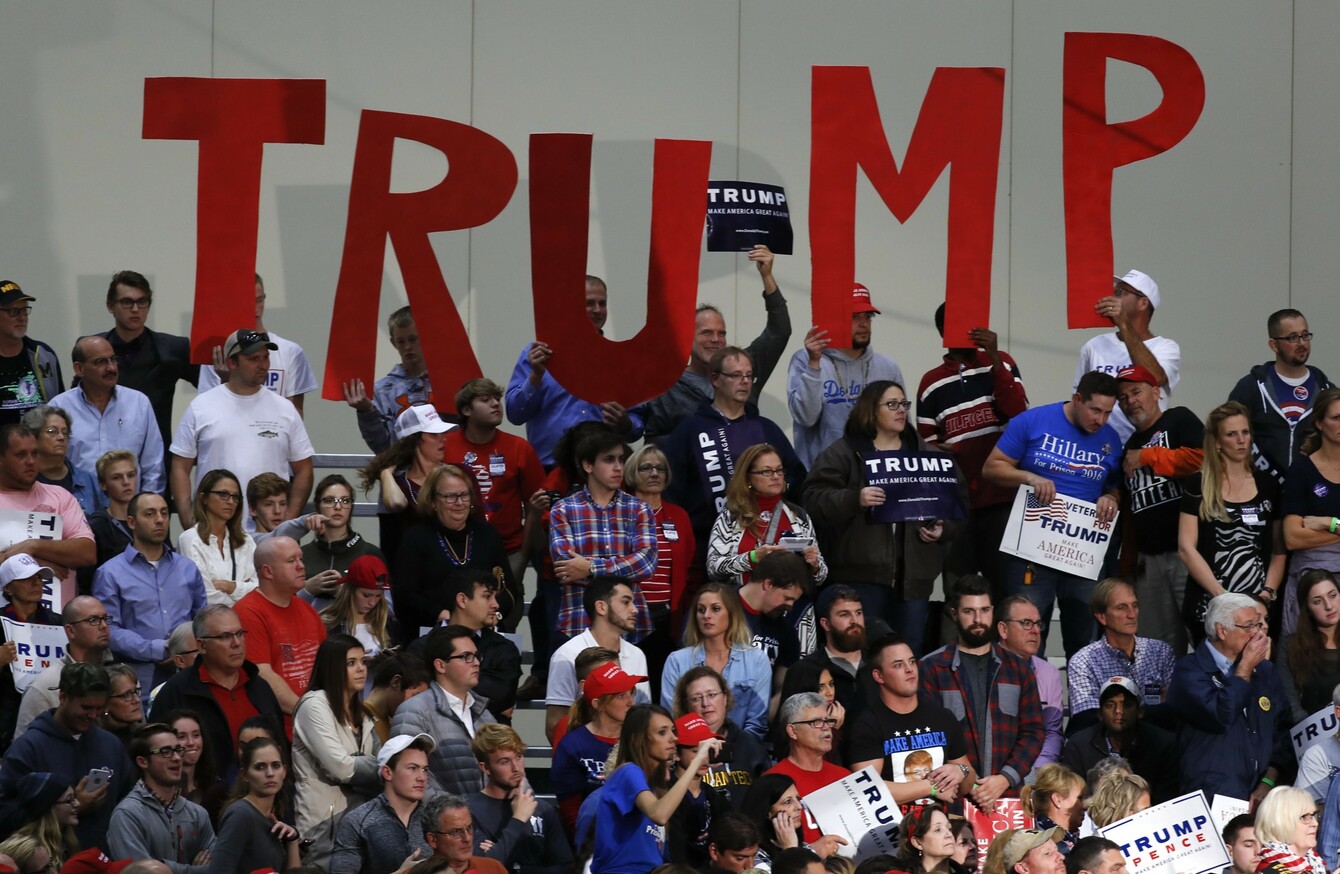 WOULD YOU WELCOME a visit by President-elect Donald Trump if he came to Ireland?
Not only has the celebrity businessman divided opinion over his candidacy, but he's also caused a rift in how his victory should be received.
Some people argue that differences be put aside out of respect for the presidential office, which represents the American people as well as their system of government. Advisors close to Trump have said that the role of president is greater than any personal beliefs and will result in a softer stance on a lot of issues.
Others argue that people should stand up against the insulting comments that Donald Trump has made in the past because they are ethically unacceptable and insult the people Donald Trump will be presiding over, as well as people abroad.
So we're asking: Would you welcome Trump if he were to visit Ireland in 2017?