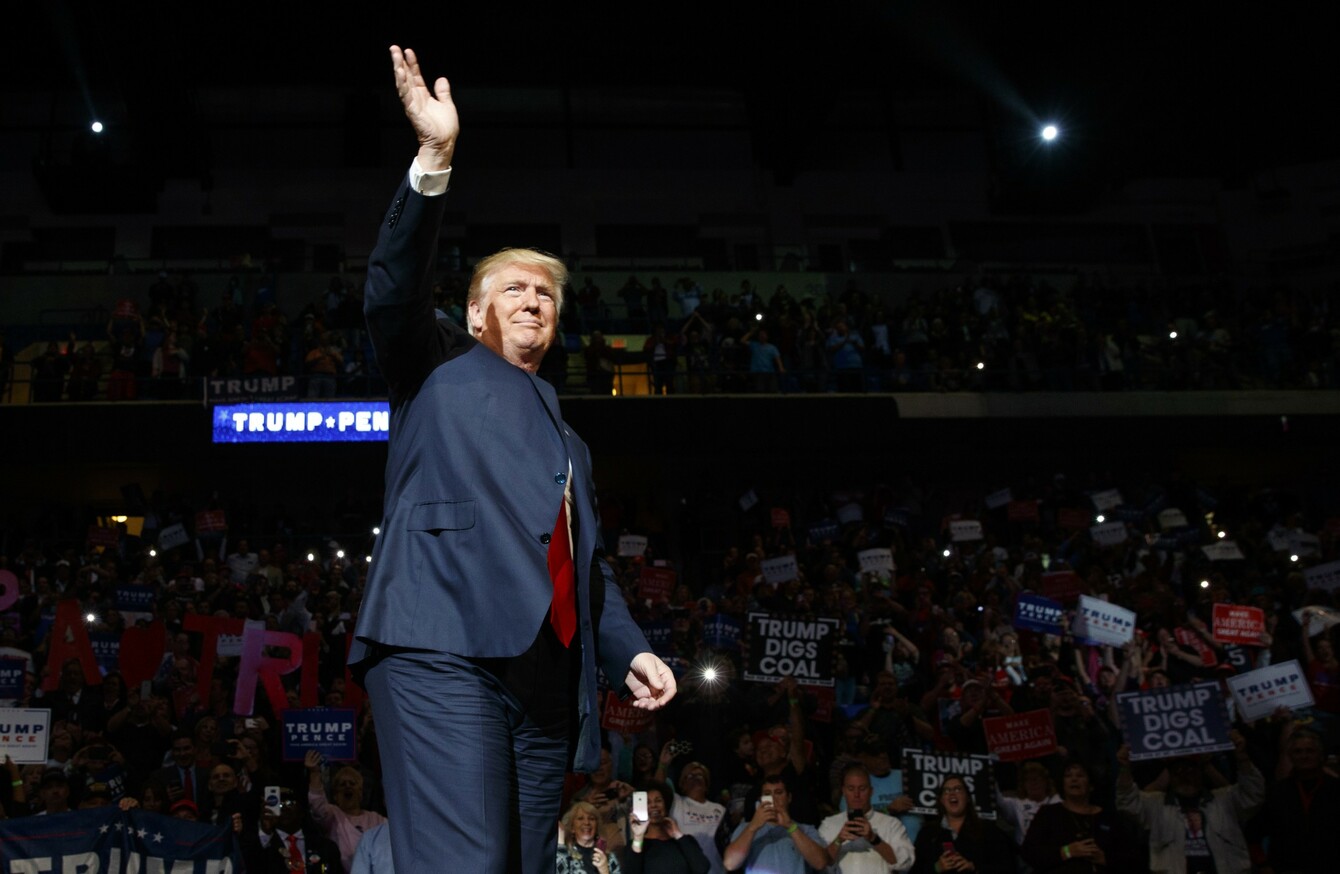 Image: Evan Vucci
Image: Evan Vucci
REPUBLICAN PRESIDENTIAL NOMINEE Donald Trump has lashed out at his party's most powerful politician.
In a series of tweets hitting out at the Republican Party, Trump called House Speaker Paul Ryan "weak and ineffective".
Ryan has not been openly supportive of Trump's candidacy and reports from the US suggest that some party members vented their anger at him on a conference call on Sunday.
After the release of a tape last Friday which showed Trump saying he would "grab women by the pussy", Ryan all but withdrew his endorsement of the billionaire businessman.
Ryan, the most powerful Republican in Congress, has reportedly told his colleagues that he can no longer "defend" Trump.
Ryan says he will no longer campaign with or for the controversial real estate mogul for the remainder of the race, a source told AFP.
Trump did not take it well and said that "the shackles" are now off him.
With Trump trailing in many polls after the release of the video, a public spat with his own party is the last thing Republicans need.
There is now the fear that his candidacy could hurt Republicans in other races, leading to the Democrats taking the House and Senate if Clinton is able to, in the words of Trump, "win big league" next month.
Yesterday, an NBC News / Wall Street Journal poll (conducted in the aftermath of the tape's release but before the second debate in St Louis) shows Trump trailing by 11 points – 46% to 35% in favour of Clinton.