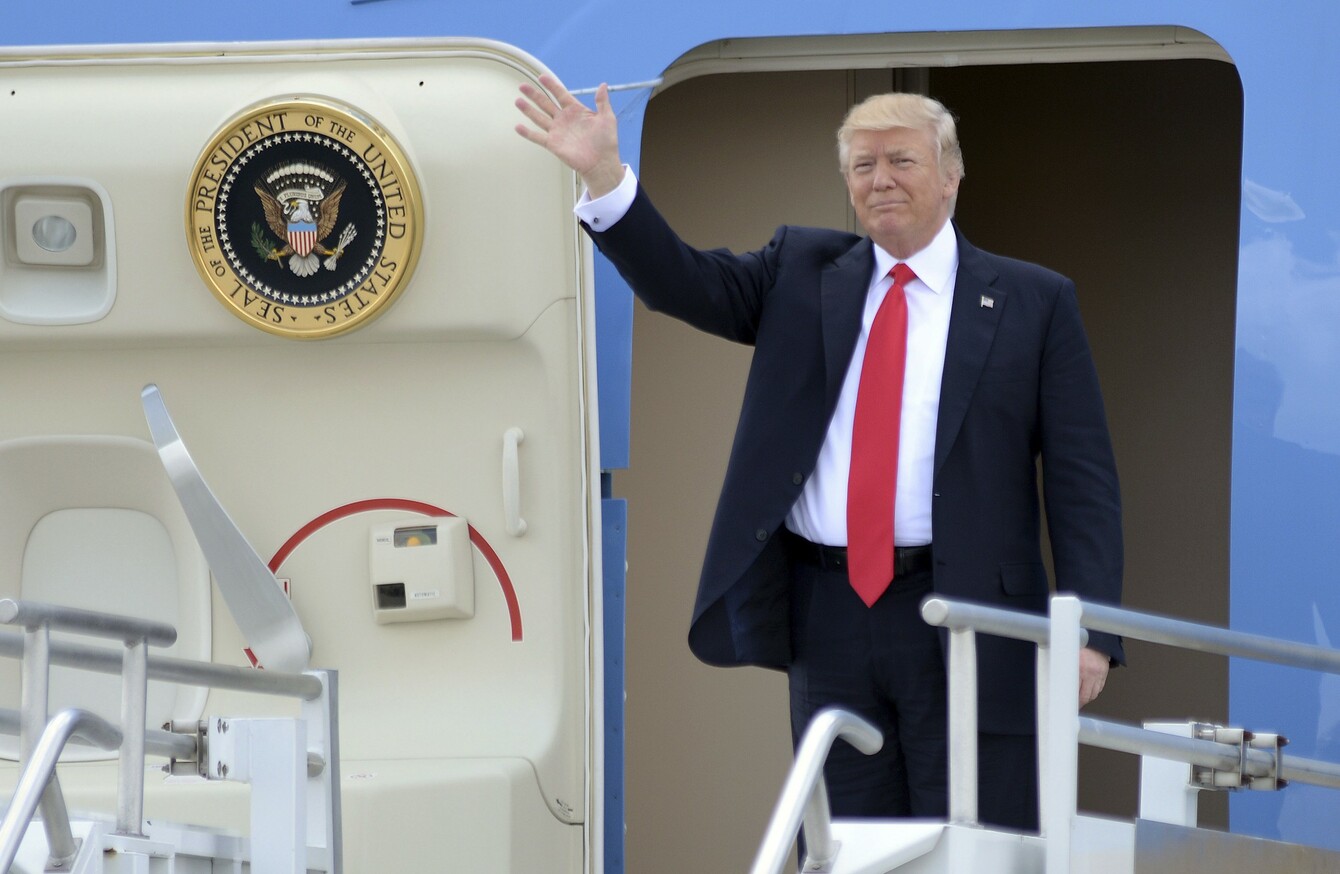 Image: Kent D Johnson AP/Press Association Images
Image: Kent D Johnson AP/Press Association Images
US PRESIDENT DONALD Trump has confirmed his first foreign trip as president will include stops in Saudi Arabia, Israel and the Vatican.
Trump will add the three stops to an already announced visit to NATO and G7 summits in Brussels and Sicily later this month.
"My first foreign trip as president of the United States will be to Saudi Arabia, then Israel, and then to a place that my cardinals love very much, Rome," Trump said.
The visit comes as Trump wades into Middle East peacemaking, trying to reach a deal where his predecessors and countless diplomats have faltered.
Trump said he "will begin with a truly historic gathering in Saudi Arabia with leaders from all across the Muslim world.".
Saudi Arabia is the custodian of the two holiest sites in Islam.
"It is there we will begin to construct a new foundation of cooperation and support with our Muslim allies to combat extremism, terrorism and violence and to embrace a more just and hopeful future for young Muslims in their countries."
From there Trump will travel to Israel – leaving open the possibility of an additional stop in the West Bank.
Yesterday, Trump hosted Palestinian leader Mahmud Abbas at the White House, pledging to help end the decades-old conflict between Israelis and Palestinians.
"It is something that I think is frankly, maybe not as difficult as people have thought over the years," Trump said, exuding his trademark bravado.
Pope Francis will receive US President Donald Trump at the Vatican on 24 May, the Holy See said today, ahead of the G7 summit meeting in Sicily on 26-27 May.