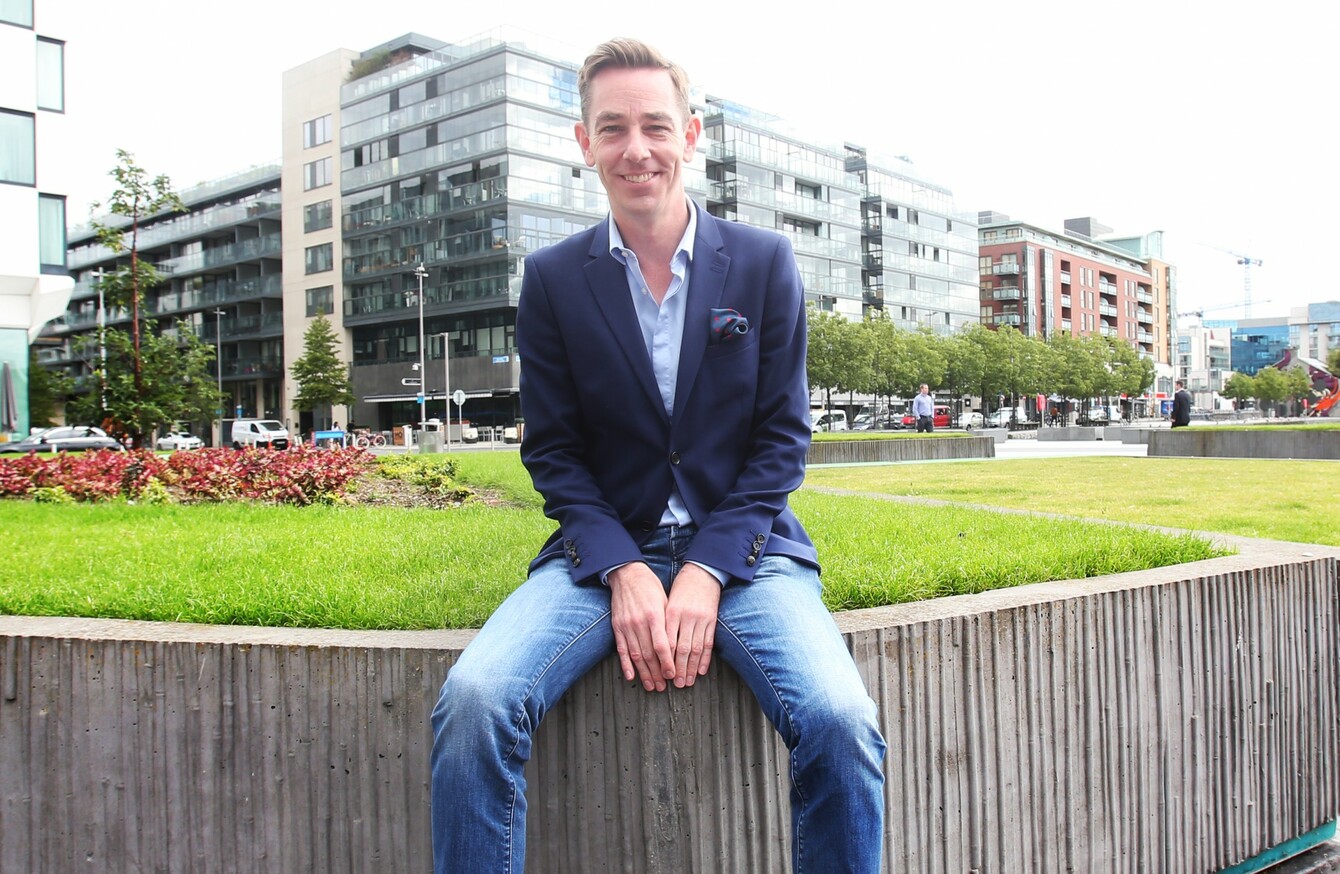 Tubridy gave his thoughts on the Olympic ticketing scandal.
Image: RollingNews.ie
Tubridy gave his thoughts on the Olympic ticketing scandal.
Image: RollingNews.ie
RYAN TUBRIDY HAS has said that the new season of The Late Late Show will confront "all sides of the Olympic story" but refused to say whether he'd like boxer Michael O'Reilly on the show.
Speaking yesterday at the launch of RTÉ's autumn/winter schedule, Tubridy said he wants the first episode of his chat show to look back at Ireland's Olympics.
"I would love to see some of the medalists. The O'Donovans, they were characters before they even won a medal and there's a thing about The Late Late Show that I'd love to keep going. And that's if you achieve something on the local or international stage then you come on the show on Friday to talk about it."
Asked specifically about a possible appearance by O'Reilly, the Irish boxer who was sent home from Rio after testing positive for a banned substance, Tubridy was more circumspect.
"I think we have a plan to confront all sides of the Olympic story, that's all I can say," he said.
The broadcaster was also asked his thoughts about Pat Hickey's arrest in Rio and whether he felt his treatment has been fair. He said he felt uneasy with the way it was conducted by police but that it would be wrong to criticise
"I think culturally it's what they do in Rio and that's how it works there," Tubridy said.
Personally I didn't like it because I felt that, and I still do, that until I see justice done I just think it's bizarre that you can chase someone around a hotel rooms with no evidence.I like to see evidence and then we'll have a look at you and then decide. I feel there's kind of a rush to judge regardless of your thoughts on Pat Hickey or anyone in the OCI or those institutions.
The publication of the pictures of Hickey and his dressing gown by police was however justified, Tubridy believes.
"You can't criticise the reporting of it because everyone in Ireland did everything by the book in terms of legals and defamation, you have to be so careful," he said.
I think the coverage is as fair as it's going to get. I presume online is a different story in terms and comments and so forth. I presume they were pretty swift to bring out the pitchforks.
Tubridy also said that he would have Hickey on The Late Late Show but that there is "due process" to be carried out and that it would be best to "see how it all plays out".
Competition
As part of the RTÉ's new season, The Ray D'Arcy Show is also returning on Saturdays and Tubridy says he welcomes increased competition, even if it adds more pressure.
"I am feeling quite nervous about the Late Late Show this season, I'm not entirely sure why," he says.
I suppose it's a very populated landscape with chat shows on RTÉ at the moment, there are a lot of them around. I'm lucky enough that I inherited the big one.I've always believed in the open free market of chats shows. The thing about more chat shows on the horizon is that I feel it does up my game. More is expected of me from viewers and from programme team members, you can't just say it's The Late Late Show and that's all the work.
Tubridy also confirmed that The Late Late Toy Show is being pushed back by a couple of weeks this year to be in December rather than late November. This year's Toy Show will be on 2 December.
"The build up to the Toy Show goes on for three weeks in advance," Tubridy said.
"I just think people are out the door with planning and buying things and there's so much that it can get a little crass. So just pull it back a bit and contain it to that lovely three-week run where it should be."