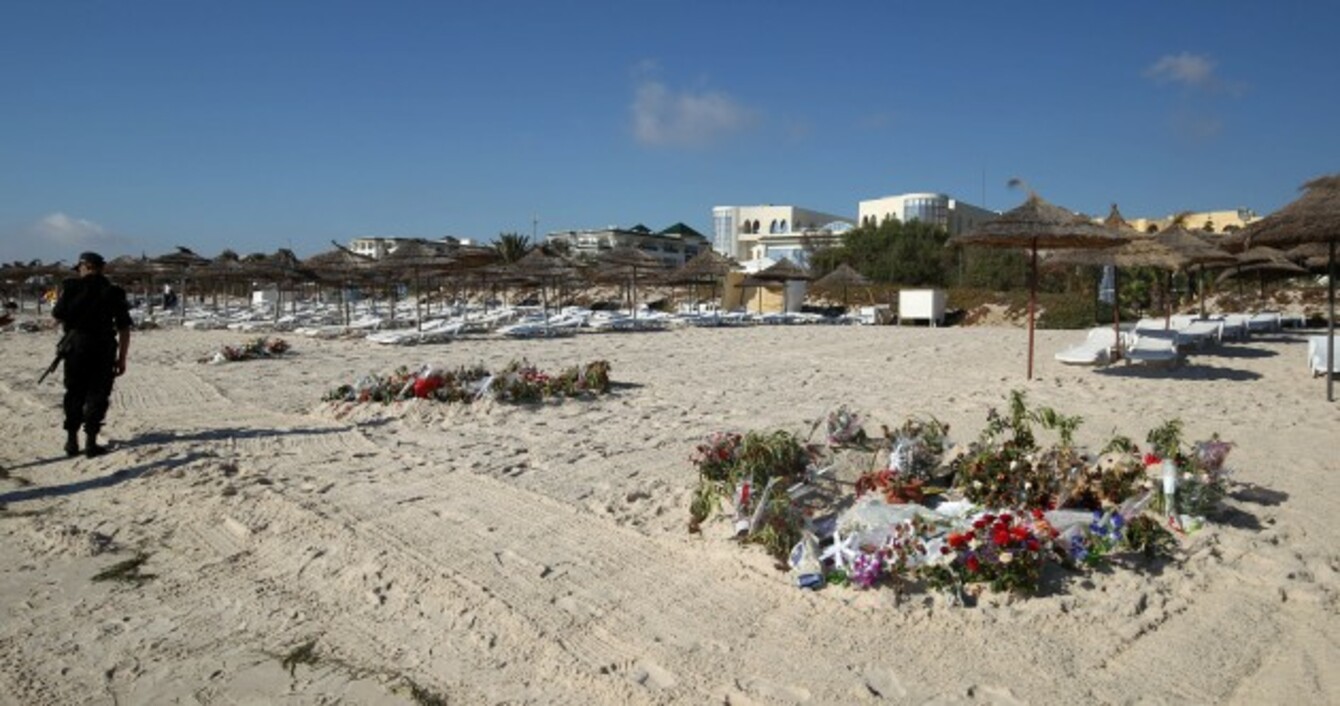 Image: PA WIRE
Image: PA WIRE
IRISH TOURISTS IN Tunisia have been told to leave the country.
Following a review of the security situation in Tunisia the Department of Foreign Affairs is advising Irish citizens to avoid non-essential travel.
Minister for Foreign Affairs and Trade, Charlie Flanagan said:
We are now encouraging any Irish visitors to Tunisia to review whether their presence in Tunisia is essential and, where it is not, we are advising them to leave by commercial means.
The decision to upgrade the department's travel advice against all non-essential travel comes after the UK's Foreign Office said last night that a second terror attack is now considered "highly likely".
Make arrangements to leave 
Speaking on RTÉ News At One, Flanagan said any tourists that remain in the country should make early arrangements to leave.
He said the airport is open and tourists are urged to book commercial flights home.
Flanagan said the department believes there are about 5o Irish citizens in the country at present. Some are tourists, while others have dual-citizenship and are working or have businesses there.
"For the small number of tourists that remain my advice is to think long and hard about it and avoid all non-essential travel."
This is the second-highest warning category on the Department of Foreign Affairs five-point scale for travel advice.
Flanagan said the security advice is under constant review.
Terrorist attack 
"Since the brutal terrorist attack on tourists in Sousse on June 26, where three Irish citizens tragically lost their lives, we have been in ongoing contact with our international partners and relevant agencies to continually assess the security situation in Tunisia," said Flanagan.
He said that as many travel companies had deciding to discontinue direct flights from Dublin to Monastir earlier this month, they believe that relatively few Irish visitors are currently in Tunisia.
Our Embassy in Madrid, which is accredited to Tunisia, will be notifying those Irish citizens who are resident in the country of the changes to the travel advice.
38 people, including 30 British tourists and three Irish nationals, were killed in last month's gun attack at Sousse.
The funerals of the three Irish victims – Meath woman Lorna Carty and couple Larry and Martina Hayes - were held last week.
The minister also encouraged any Irish citizens in Tunisia who are not yet registered with the department but who plan to remain in Tunisia to register without delay. (You can do so here.)