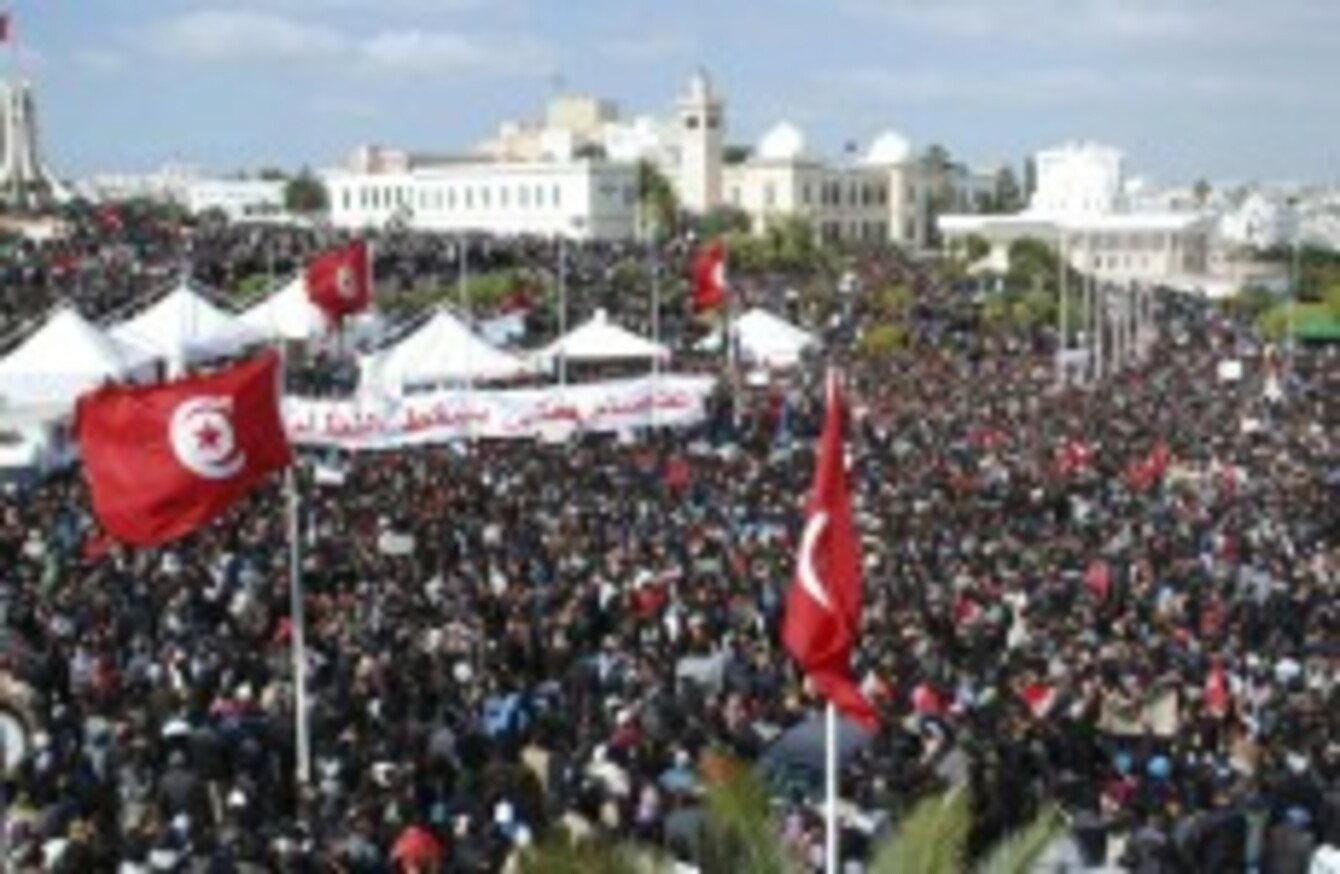 Tunisian protesters gathered on Friday to demand the prime minister's resignation
Image: Salah Habibi/AP/Press Association Images
Tunisian protesters gathered on Friday to demand the prime minister's resignation
Image: Salah Habibi/AP/Press Association Images
THE INTERIM GOVERNMENT in Tunisia say they will hold elections this summer at the latest as protesters took to the streets once more.
The country's transitional government said on Friday that elections would be held by mid-July at the latest, reports the Ma'an News Agency.
The announcement came as tens of thousands of protesters took to the streets demanding the resignation of the country's prime minister who is seen as an ally of the ousted president Zine El Abidine Ben Ali, according to AFP.
A protester was reportedly injured when warning shots were fired at the estimated 100,000 people who marched down the capital's main street demanding that prime minister Mohamed Ghannouchi resign.
At least 147 people were killed and over 500 injured after an uprising which forced Ben Ali from power in January after 23 years of rule.
The UN reported this week that Tunisia  was on track towards democracy but that there were still risks because of the remaining presence of the powerful security forces and corrupt elite who are still loyal to the ousted president.
Tunisia's uprising was the first in a series in the Arab world that has also led to Egypt's president Hosni Mubarak resigning.
Protests have also taken place in Bahrain, Yemen, Iraq and most notably in Libya where leader Muammar Gaddafi is under pressure to step down as opposition forces seize a number of cities and towns in the North African country.