Image: Eamonn Farrell/Photocall Ireland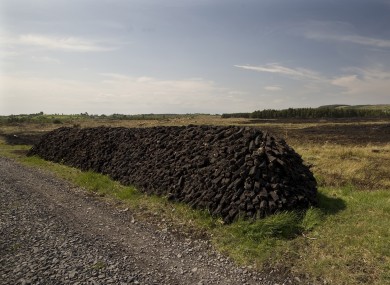 Image: Eamonn Farrell/Photocall Ireland
WITH THE TURF cutting season drawing nearer, a cross-party briefing was held today with the Turf Cutters' and Contractors' Association in Leinster House.
Sinn Féin spokesperson on Environment, Community and Local Government, Brian Stanley TD, said the event was a successful one.
Speaking after the meeting Deputy Stanley said:
Consecutive governments have failed to resolve the issue on a number of the bogs that are designated Special Area of Conservation by the European Commission. The turf cutting season commences in a couple of weeks. It is vital that progress is made on this issue.
Today was one of a number of initiatives taken by Sinn Féin to try and progress this issue, including a productive meeting with Alan Seatter, Deputy Director General of the European Commission.
Deputy Stanley urged that there must not be a repeat of last year's events. "Four turf cutters are facing court hearing in Loughrea on March the 6th. This is a result of an incident in Clonmoylan bog in summer 2012," he explained.
What is required is a concerted effort by government to have meaningful engagement with the Turf Cutter & Contractors Association to work through all the issues. This is recognised by the Deputy Director General, who acknowledged the situation is, 'now entering a particularly sensitive and difficult period for many people'.
Deputy Stanley said that this week is the first anniversary of the first party motion in the Dáil that called for a national plan to be put in place on turf cutting, but this plan has not yet been established. He said he believes it is vital one is set up.
He said that domestic turf cutters are willing to be very flexible and imaginative, and that the Government needs to sit down with them at national level and at local level to discuss the issue. "A lot of good faith has been lost because of the approach that has been taken, and that needs to be reinstated. People need to get talking again."
"I believe if you create the goodwill this can be solved in a relatively short period of time," Deputy Stanley told TheJournal.ie.
This can be a win for the environment, a win for raised bogs, a win for the government and a win for turf cutters. It needs people to be practicable, sensible and be honest with each other.