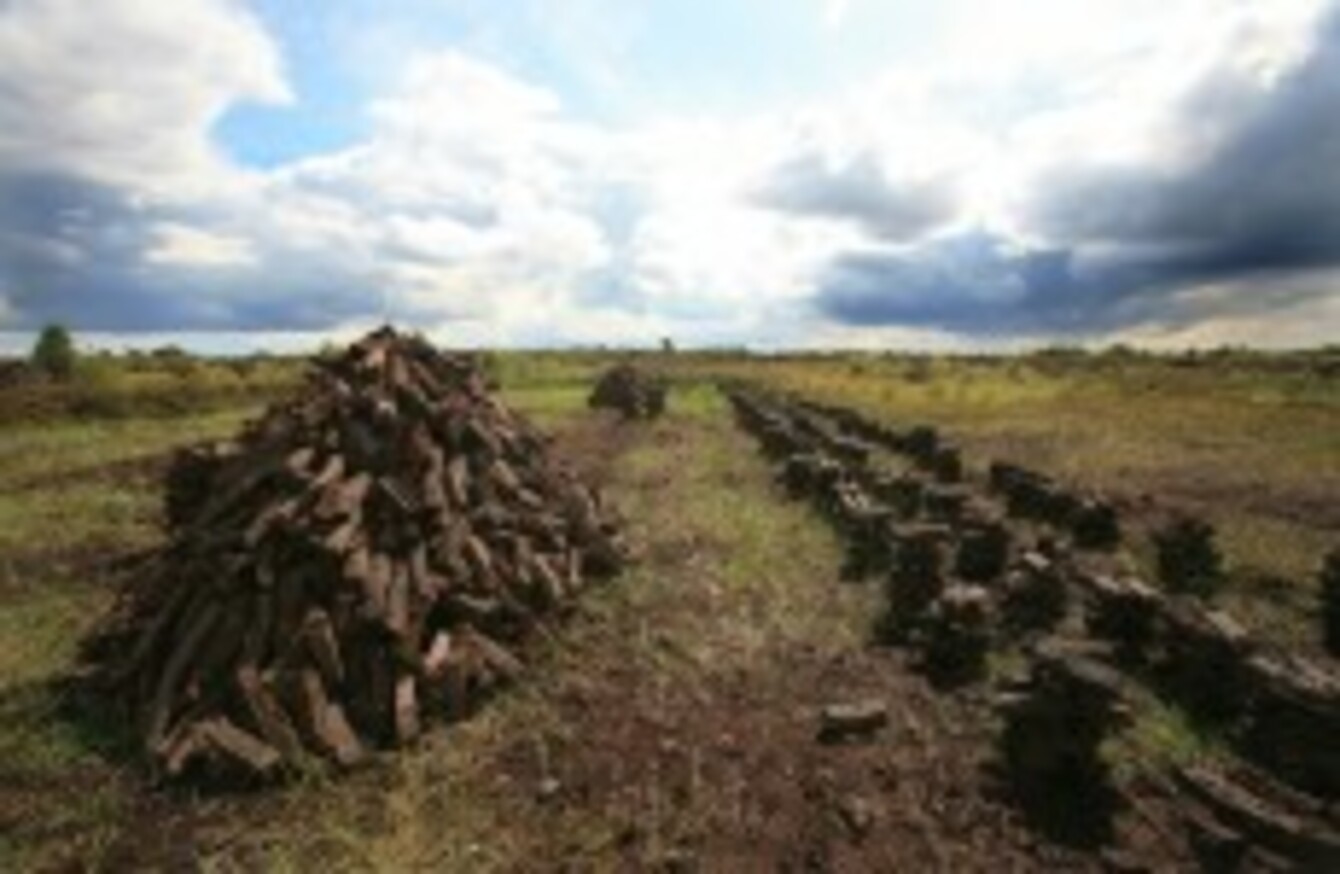 Image: Eamonn Farrell/ Photocall Ireland
Image: Eamonn Farrell/ Photocall Ireland
AN TAISICE HAS criticised a proposed plan on the management of Ireland's peatlands, which would allow turf cutting to continue on some bogs previously designated as protected areas.
Yesterday, Minister Jimmy Deenihan published three documents, setting out a long-term vision for the protection of Ireland's bogs. This includes the de-designation of a number of National Heritage Areas (NHAs) which means turf cutting can continue on 45 sites.
In a statement, An Taisce said the draft "treats science – and the scientific consensus on the future prospects for humanity without action on climate change – as capable of being bargained away, traded against, or 'balanced' against other factors".
"Such a view is the stuff of fantasy."
The organisation pointed out that bogs are a vital source of carbon and that burning turf "releases far more climate-altering gases than coal". "Of all fuels, turf is the worst in terms of negatively affecting the climate," it said.
It accused the government of ignoring both international and domestic scientific advice – from the Environmental Protection Agency – "in trying to accommodate vested interests".
"The draft is so removed from scientific realities it is a counter-productive document" policy director James Nix said. "And putting electoral considerations ahead of the needs of Ireland's young generations is similarly counter-productive over the longer term."
Yesterday, TD Luke 'Ming' Flanagan also suggested the government had shifted its attitude to turf cutting in a bid to win votes in the upcoming local and European elections, telling TheJournal.ie that "if there was an election every year, there'd never be a ban on turf cutting".