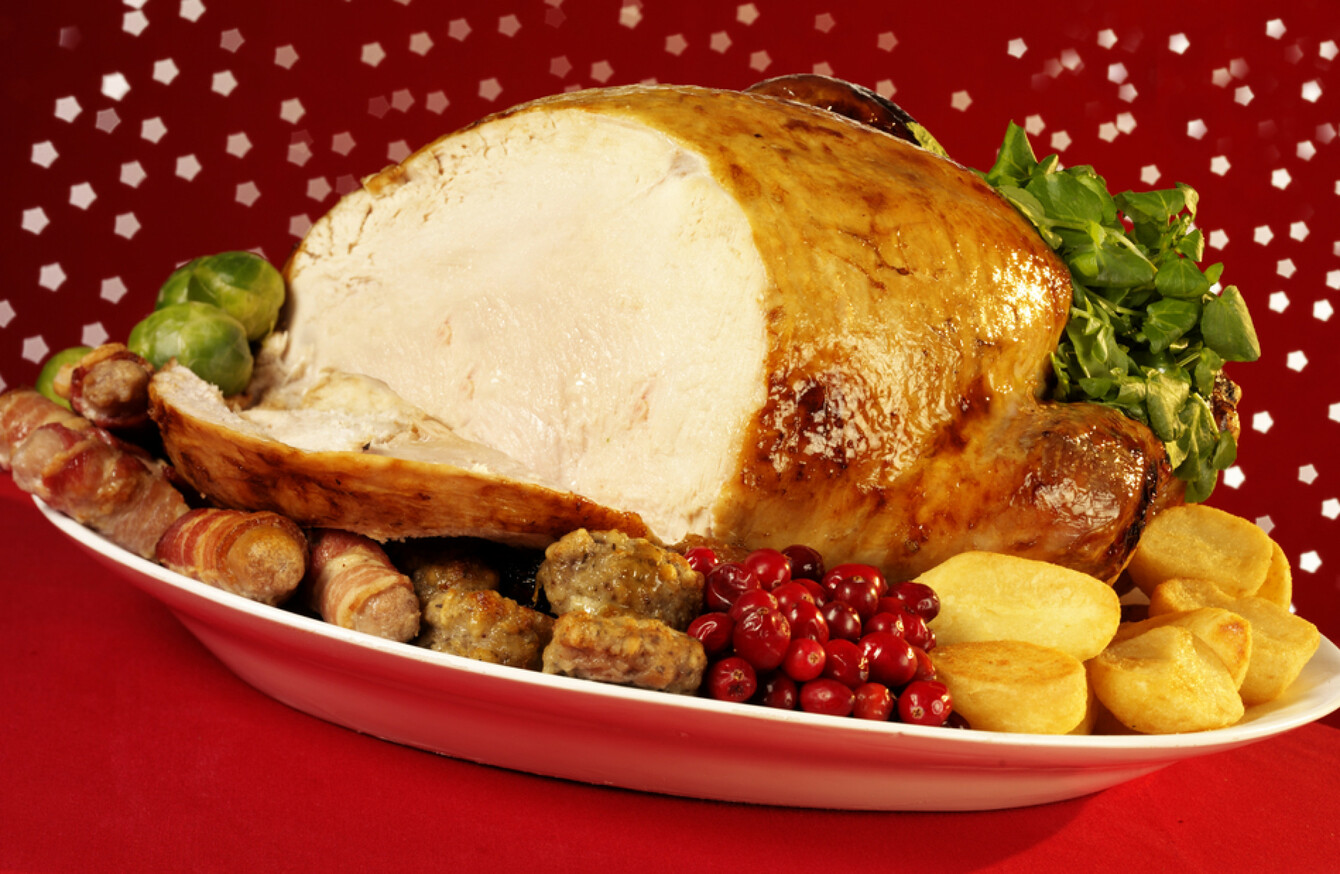 Image: Shutterstock/CKP1001
Image: Shutterstock/CKP1001
IT'S ALMOST CHRISTMAS Day, and many homes around the country are gearing up for the arrival of Santa with the preparations under way for several weeks already.
Many of us will be cooking a turkey to tuck into for Christmas dinner.
As you get ready to prepare this feast, food safety consultant Orlagh Deegan from Choice Training had this advice to make sure you avoid getting food poisoning from your turkey and have it ruin your Christmas.
First of all, she said, if you've picked up your turkey this morning make sure your fridge has been cleaned thoroughly beforehand.
If it needs to be defrosted, be sure to do so on the bottom shelf of your fridge, preferably in a large dish or tray so none of its juices contaminate the fridge.
Make sure the fridge is 5 degrees or below, and not too overpacked because a fridge breakdown would likely ruin a lot of the food in there without a chance to arrange a replacement.
Deegan said that under no circumstances should you wash the turkey as this spreads harmful bacteria around your sink and kitchen surfaces.
She also recommended handling the turkey as little as possible due to the potential spread of bacteria.
You should thoroughly wash your hands with warm soapy water before handling.
After preheating the oven to 180 degrees, place the turkey in a large roasting tray, cover it with foil and baste it every hour.
For turkeys less than 4kg in weight, you should cook them for 20 minutes per kg plus 70 minutes extra time.
For ones over 4kg, you should cook for 20 minutes per kg plus an extra 90 minutes.
A stuffed turkey will require additional time, too.
Once you take it out, make sure it's fully cooked, with no pink meat, all the juice running clear and piping hot throughout. You should also let the turkey rest for at least 15 minutes before you start carving.
Leftovers can be eaten within the next three days. To make sure it stays safe, you should cool the meat as quickly as possible, cover it and put into the fridge within two hours.
Any further leftovers after three days should be thrown out, and you can only reheat the turkey once.
Happy feasting!