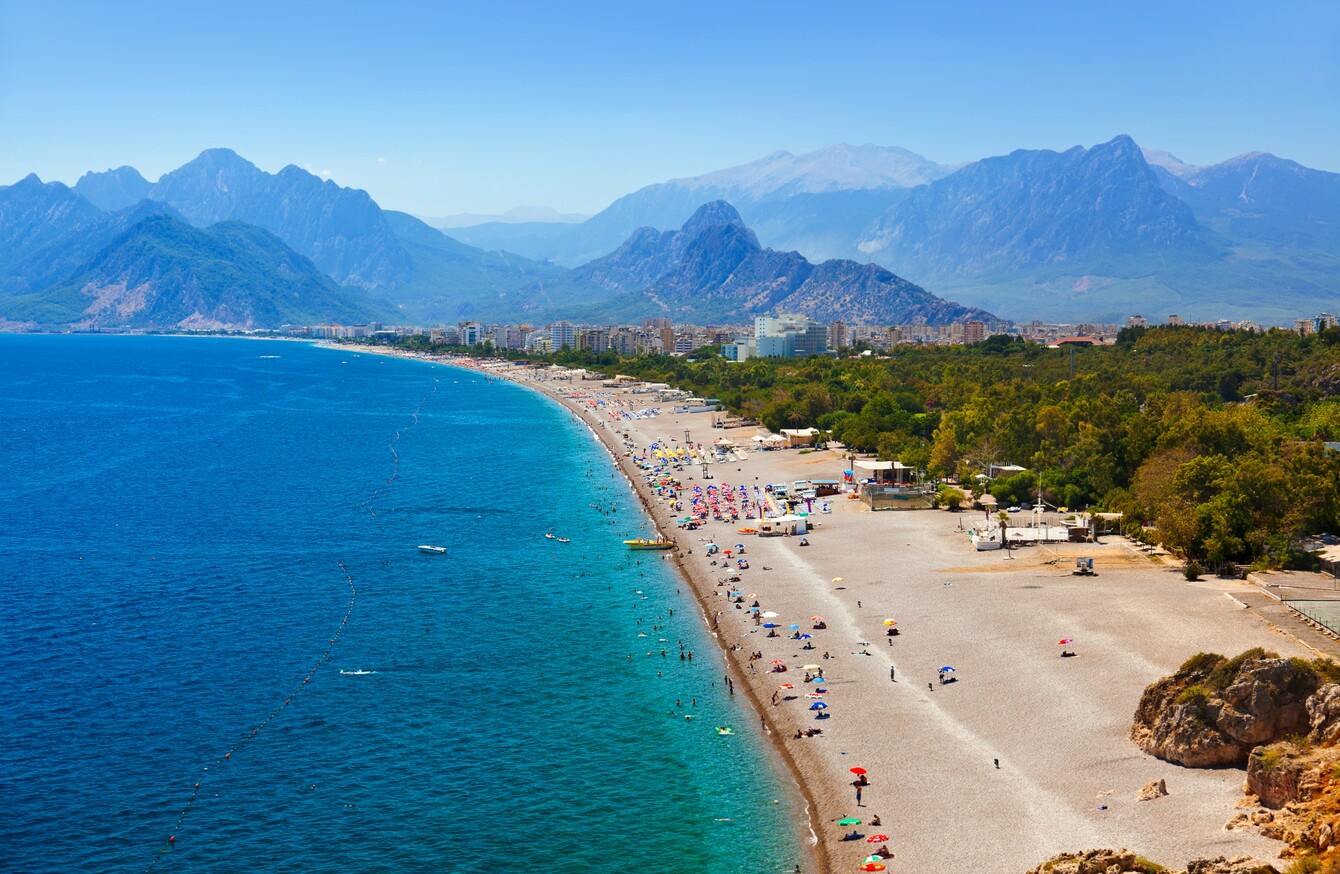 Antalya, Turkey.
Image: Shutterstock/Tatiana Popova
Antalya, Turkey.
Image: Shutterstock/Tatiana Popova
THE US EMBASSY in Turkey has warned of "credible threats" to tourist areas in Istanbul and the resort city of Antalya, intensifying fears in a country hit by four suicide bombings this year.
The fresh alert comes a day after Israel re-issued a warning to its citizens to avoid Turkey or "leave as soon as possible" citing an imminent risk of an attack.
The US alert comes three weeks after a suicide bomber struck a popular shopping street in the heart of Istanbul – killing four people and injuring dozens – in an attack which authorities blamed on the Islamic State group.
"The US Mission in Turkey would like to inform US citizens that there are credible threats to tourist areas, in particular to public squares and docks in Istanbul and Antalya," read an emergency travel warning published on the US embassy's official website.
Irish advice 
The current advice from our own Department of Foreign Affairs is for Irish travellers to "exercise caution".
The DFA website lists the attacks that have happened in recent months and advises that "the threat from terrorism in Turkey remains high".
"We strongly advise against travelling to the border areas between Turkey and Syria in light of the current instability in the region," the Department warns, before giving more details on areas to avoid.
Updated on 24 March, the travel advisory adds:
While areas popular with Irish travellers are located at a substantial distance from these regions, vigilance is required in tourist areas such as Taksim Square in Istanbul and locations close to police stations, which may be targets for terrorist attacks.
A series of attacks in the capital Ankara and Istanbul – blamed on Kurdish militants or jihadists – have left 79 people dead since January and created jitters among residents and tourists alike.
The 19 March attack in Istanbul left four Israelis and an Iranian dead, while a January attack in city killed eleven German tourists.
Many other countries have already issued travel warnings, but Israel repeated its call for citizens to leave the country yesterday following a fresh assessment.
With reporting from AFP.