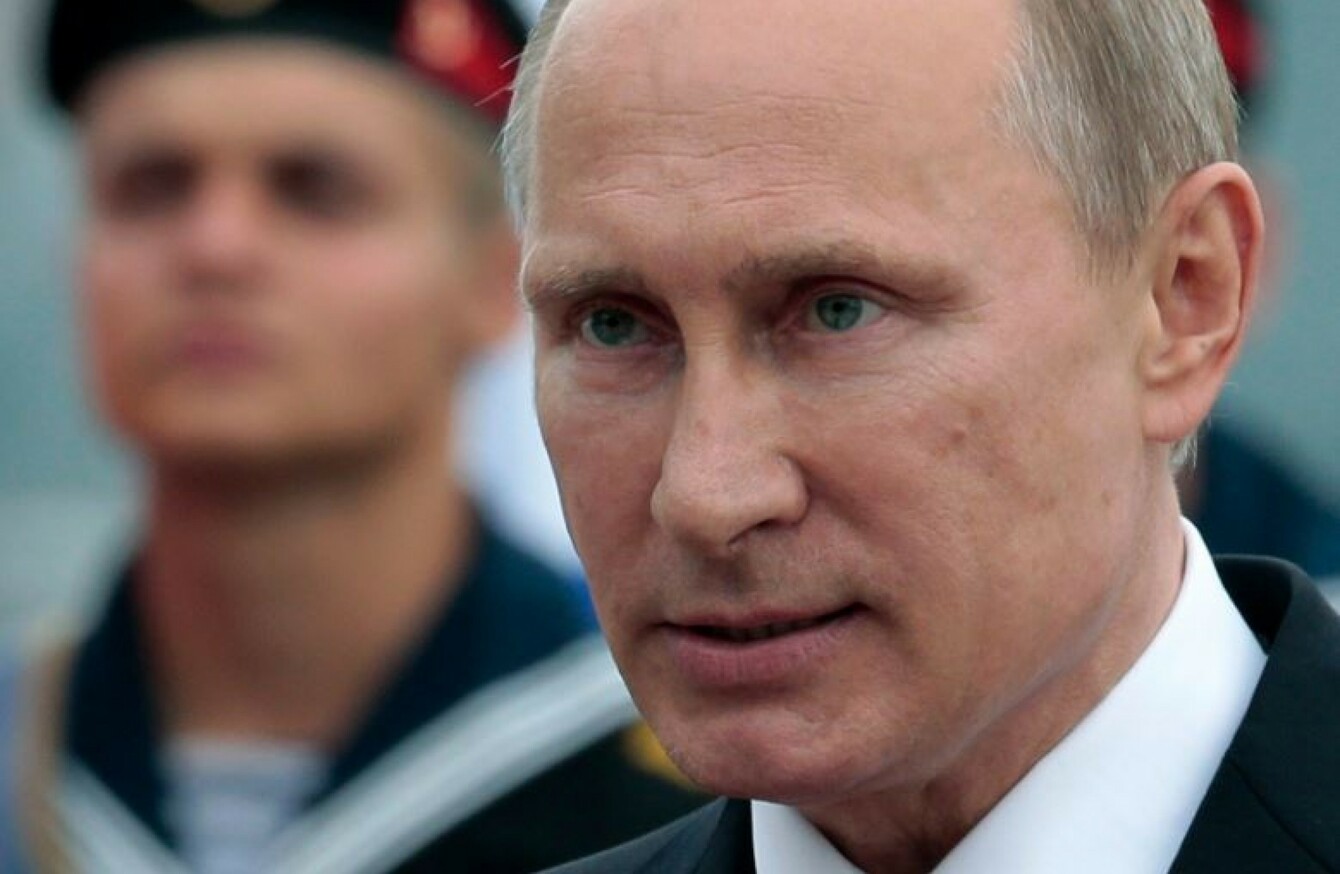 Putin
Image: PA
Putin
Image: PA
TURKISH FOREIGN MINISTER Mevlut Cavusoglu has vowed that Ankara will not apologise to Moscow over the downing of a warplane on the Syrian border.
"We don't need to apologise on an occasion that we are right," Cavusoglu said.
However, he added that he said sorry to his Russian counterpart Sergei Lavrov during a phone conversation yesterday.
Russian President Vladimir Putin said earlier that his country had not received any official apology from Turkish leaders, nor any proposals to compensate Moscow.
"We still have not heard any articulate apologies from Turkey's highest political level nor any proposals to compensate for the harm and damage, nor promises to punish criminals responsible for their crimes," Putin said at the Kremlin in televised remarks.
We believe treacherous stabs in the back from those who we considered partners and allies in the anti-terror fight to be absolutely inexplicable.
Putin, who spoke ahead of talks with French President Francois Hollande, reiterated his call for the creation of a broad coalition to fight the Islamic State group which controls large parts of Syria and Iraq.
"We will continue our attempts to reach agreement with all the partners," he said.
Daesh 
Meanwhile, Turkish President Recep Tayyip Erdogan has denied Russian accusations that Ankara was collaborating with the Islamic State, saying his country's fight against the jihadists was "undisputed".
"Our country's stance against Daesh has been clear since the very beginning," Erdogan said, using another name for the IS group.
"There is no question mark here. Nobody has the right to dispute our country's fight against Daesh or to incriminate us."