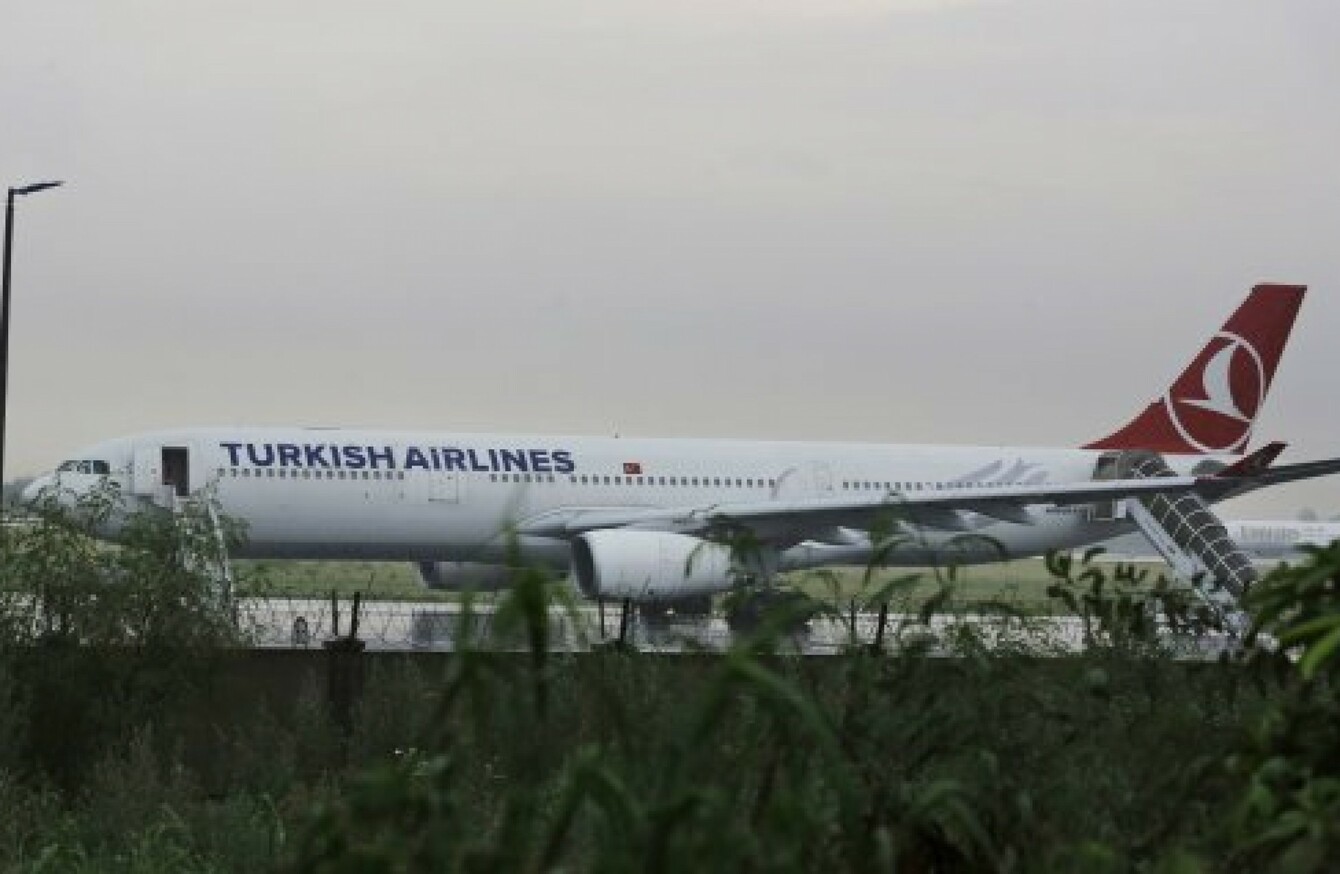 File Photo
Image: AP/Press Association Images
File Photo
Image: AP/Press Association Images
A TURKISH AIRLINES plane en route from New York to Istanbul has been diverted to Canada  because of a bomb threat.
The Royal Canadian Mounted Police (RCMP) said the plane, with 256 passengers and crew, landed safely at Halifax Stanfield International Airport.
"RCMP is looking to establish the origin of the threat and identify the person or persons responsible."
Officials said they would provide no details on the bomb threat.
"This will form part of the investigation," the RCMP's Nova Scotia branch said.
Authorities received the bomb threat at 2.50am after the plane had departed New York's John F. Kennedy International Airport.
The aircraft landed in Halifax shortly before 5.00am.
The RCMP, in a series of statements on Twitter, said the process of transferring passengers to the terminal was going "smoothly".
Police will be "searching the Turkish Airlines plane using police dogs trained in explosives", it said.
"Luggage will also be searched by police dogs," the RCMP added.
The bomb threat comes with aviation officials on high alert for possible acts of terror, following the Novembers 13 attacks in Paris that left 130 people dead and hundreds injured.