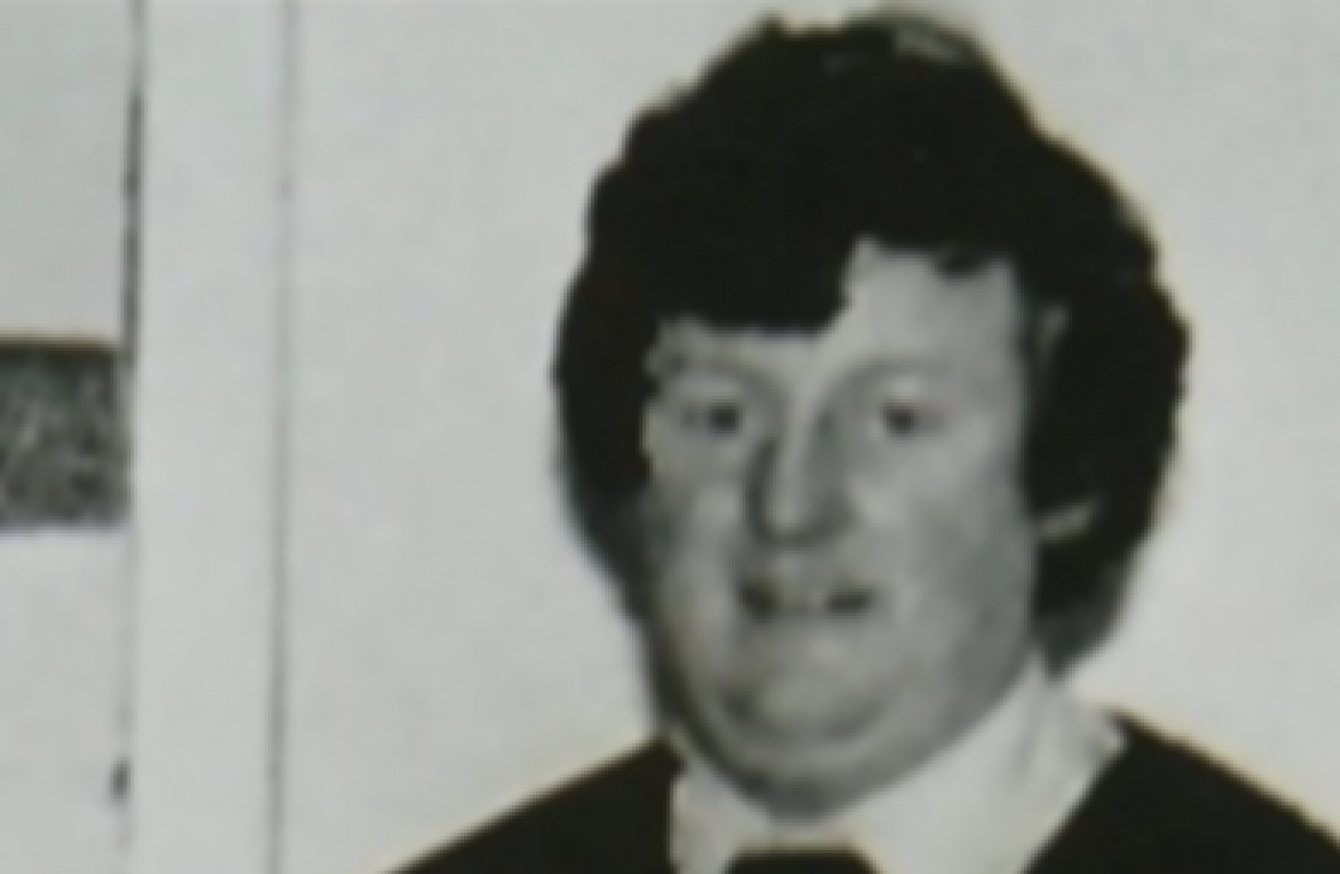 Kenneally in the 1980s.
Image: RTÉ
Kenneally in the 1980s.
Image: RTÉ
THE CHILD AND Family Agency Tusla has a 1980s file on Bill Kenneally, one of his abuse victims has said.
In an interview with WLR FM, Jason Clancy said that another survivor who wishes to remain anonymous was told by Tusla recently that there was a 20-page file on Kenneally.
Clancy said that the entire file, released as part of a Freedom of Information request, had been redacted apart from one paragraph where the person's name was mentioned.
"This is the child protection agency you're talking about," Clancy said. "It's absolutely scandalous, and we are absolutely disgusted over it." 
But he added that survivors were "delighted" to know the file was there; abuse survivors had been previously told that there was no file on Kenneally.
"The real anger that we have is that we have been fighting, fighting and fighting for this – and there's a file, a 20-odd page document sitting on a filing cabinet in Tusla at this moment in time," Clancy said.
And only for that we forced this inquiry through, that file would never ever ever seen the light of day, and the people of Waterford would never have known the true extent of what was actually done.
The former Waterford sports coach is currently serving a 14-year prison sentence in relation to 10 counts of indecent assault against minors which took place in the 1980s.
He was originally charged with 70 counts spanning two decades.
A number of survivors have alleged that there was collusion between the Gardaí, the Catholic Church and elements within the political system, which prevented the paedophile from being arrested and charged at a much earlier stage.
To investigate these claims, a Commission of Investigation is to begin later this year, headed by retired Circuit Court Judge Mr Barry Hickson. Clancy said that he understands that the new-found file will form a part of the inquiry.
It had been reported previously that Tusla had located files from the 1980s that reference Bill Kenneally. It then emerged that this batch of files in Tusla were written in 1989 – two years after a parent first made a complaint to gardaí about Kenneally.
Files dated prior to November 1987 would indicate that there was prior knowledge of Kenneally's threat to children, and would support survivors' claims that authorities could have intervened sooner.
"…To know that there were people in authority that could have taken us out of our misery at any stage, but decided not to for whatever reason that may be," Clancy said.
We need to find out why they wouldn't do it – what was more important to these people… for them to do something else other than protect us?
"This inquiry will be explosive," Clancy added.
In a statement to TheJournal.ie, Tusla said that it does not comment on individual cases, or where there are ongoing criminal proceedings.
Relevant files and/or information held by Tusla are notified to An Garda Síochana.
In relation to files held by Tusla, people have rights under the Freedom of Information Act to request information held about them. These requests are processed in line with the Freedom of Information Act 2014.
"All concerns raised (referrals) are screened and assessed in line with Children First. Additionally, where there is an immediate risk, there is an immediate protective response," it added.
Comments are closed for legal reasons