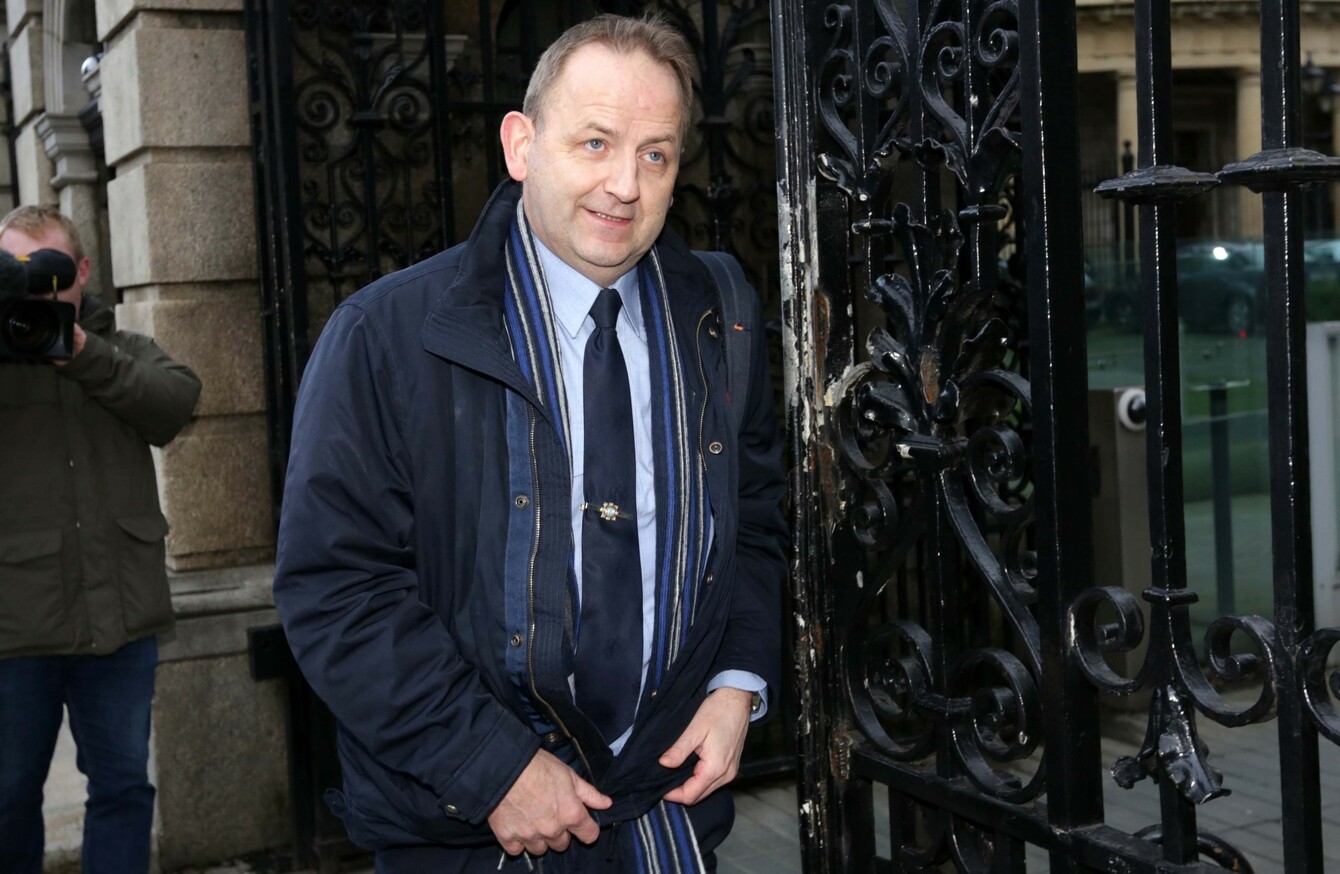 Image: Laura Hutton/RollingNews.ie
Image: Laura Hutton/RollingNews.ie
THE HEAD OF Tusla has admitted that mistakes were made and that public confidence in the child welfare system have been undermined in the wake of revelations in relation to the Maurice McCabe controversy.
Fred MacBride, who's CEO of the child and family agency, was speaking to a panel of TDs and Senators on the Joint Committee on Children and Youth Affairs.
Direct questions in relation to the case were off-limits today, the hearing was told, as Tusla has begun formal engagement with the Charleton Tribunal, which has been set up to examine the controversy.
MacBride did, however, offer his apologies to those affected by the agency's mistakes:
I would like to clearly reiterate our apology to people affected by our mistakes and for the distress and upset that they have endured. I accept that public confidence in the system may well have been undermined because of that.
The agency became embroiled in the Maurice McCabe controversy after a counsellor erroneously inserted a serious allegation about the Sergeant in a Tusla file.
Claims that the garda whistleblower sexually assaulted a child were included in the file on him because a caseworker, working on a template of a previous referral, allegedly failed to delete information from an old case.
The Tusla chief also said that the organisation would develop and train specialist teams in order to determine the truth of allegations made to the organisation.
"Child protection social workers would have ordinarily been, through their education, focused on how we protect the child", said MacBride.
The determination of the veracity of an allegation against a perpetrator is a much more specialist skill and we are now having to try develop specialist posts and teams to undertake that specific skill.
Recruitment has been an ongoing challenge for Tusla, he told the panel.
According to MacBride only 250 social workers graduate from Irish institutions every year forcing Tusla to try and recruit people in Northern Ireland elsewhere in the UK to fulfill their recruitment targets.