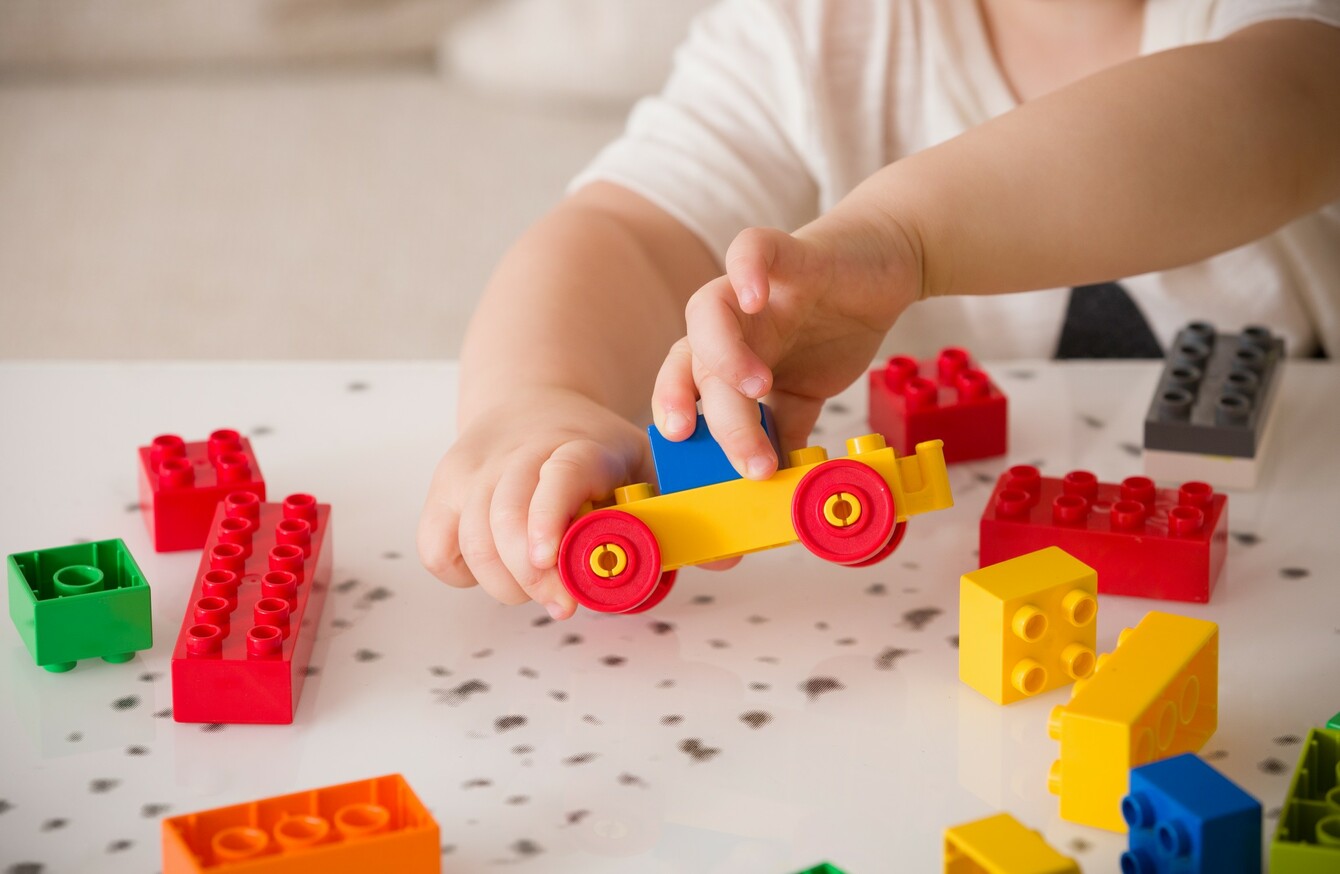 THE DEPARTMENT OF Children has said it does not know the identity of the 37 childcare facilities which Tusla has identified where critical levels of non-compliance are occuring. 
The agency's Director of Quality Assurance Brian Lee told the Joint Oireachtas Committee on Children and Youth Affairs yesterday that 37 facilities are on the highest level of risk on Tusla's risk register.
He was appearing before an emergency meeting of the committee to discuss the revelations contained in an RTÉ documentary about a Dublin creche chain last week.
Footage broadcast during the documentary showed a number of issues at Hyde and Seek, which has four branches in Dublin, including concerns about fire safety, child protection and the garda vetting of staff.
Lee told the committee that every creche registered with Tusla appeared on the agency's four-stage risk register, and are categorised as 'low', 'medium', 'high' and 'critical'.
"There's 37 on what we consider to be our national registration panel, which would be the highest level of concern," he said, adding that the register covered all childcare services, not just creches.
In a statement today, the Department of Children confirmed that it is "not aware of the identity" of the 37 services.
Minister for Children and Youth Affairs Katherine Zappone has asked Tusla to update her on the status of all 37 cases. Tusla has agreed to this, according to the Department. 
If for the first time, following de-registration, a service does not comply with the law and close its doors, Tusla will use all its existing powers to seek the courts' support for closure, the Department said. 
This information would be available to parents as the services would be removed from the published list of services. 
"Tusla has told the Department that it is usual practice that the majority of these services make the necessary improvements to the standards of care and hence are de-escalated from this level of concern, and, if they do not, they will be de-registered," The Department said.
"This trend in improved compliance is based on Tusla's experience in recent years. Tusla has assured parents that where there was any child protection issue raised, this would have been referred to their Social Work services and parents informed."
Cast-iron guarantee
Yesterday, the Committee heard that Tusla could not give a "cast-iron guarantee" that issues like those seen at Hyde and Seek during last week's documentary would never happen again.
Lee called for Tusla to be given greater powers to regulate the sector more efficiently.
They include the ability to immediately close creches which are not registered with the agency and those where there is evidence of child protection issues, as well as the introduction of a legal instrument to let the agency inform parents about problems at creches when they occur.
#Open journalism No news is bad news Support The Journal

Your contributions will help us continue to deliver the stories that are important to you

Support us now
He also said the agency was open to the idea of introducing mandatory CCTV recording to creches to monitor any potential issues, saying: "Child protection trumps GDPR any day in our business".
"If we could get those [powers] quickly through the legislative system, that would be of huge benefit to children and families," he said.
Zappone announced in recent days her intention to add to Tusla's powers. The new powers being explored include:
Powers to close a service immediately where it has failed to register (rather than having to go to court)
Powers to immediately close a service (already registered) where Tusla has evidence of very serious breach of regulations
Powers to inform parents as early as possible regarding ongoing investigation / proceedings
Power to require services to display in a prominent position the registration status, and any conditions attaching to the service
The Department has also committed to exploring powers to send in an interim management team, for services that have been closed, to enable families to opt for continued service provision under new management.
It has also committed to preparing guidance for parents on what they should look for in terms of the quality of their early learning and care service. 
The Department said any parent or staff member with concerns about the protection and welfare of a child should immediately contact their local social work service. 
Any parent, or staff member, with general concerns regarding the quality of service their child is receiving should contact Tusla through their unsolicited information office.
With reporting by Stephen McDermott