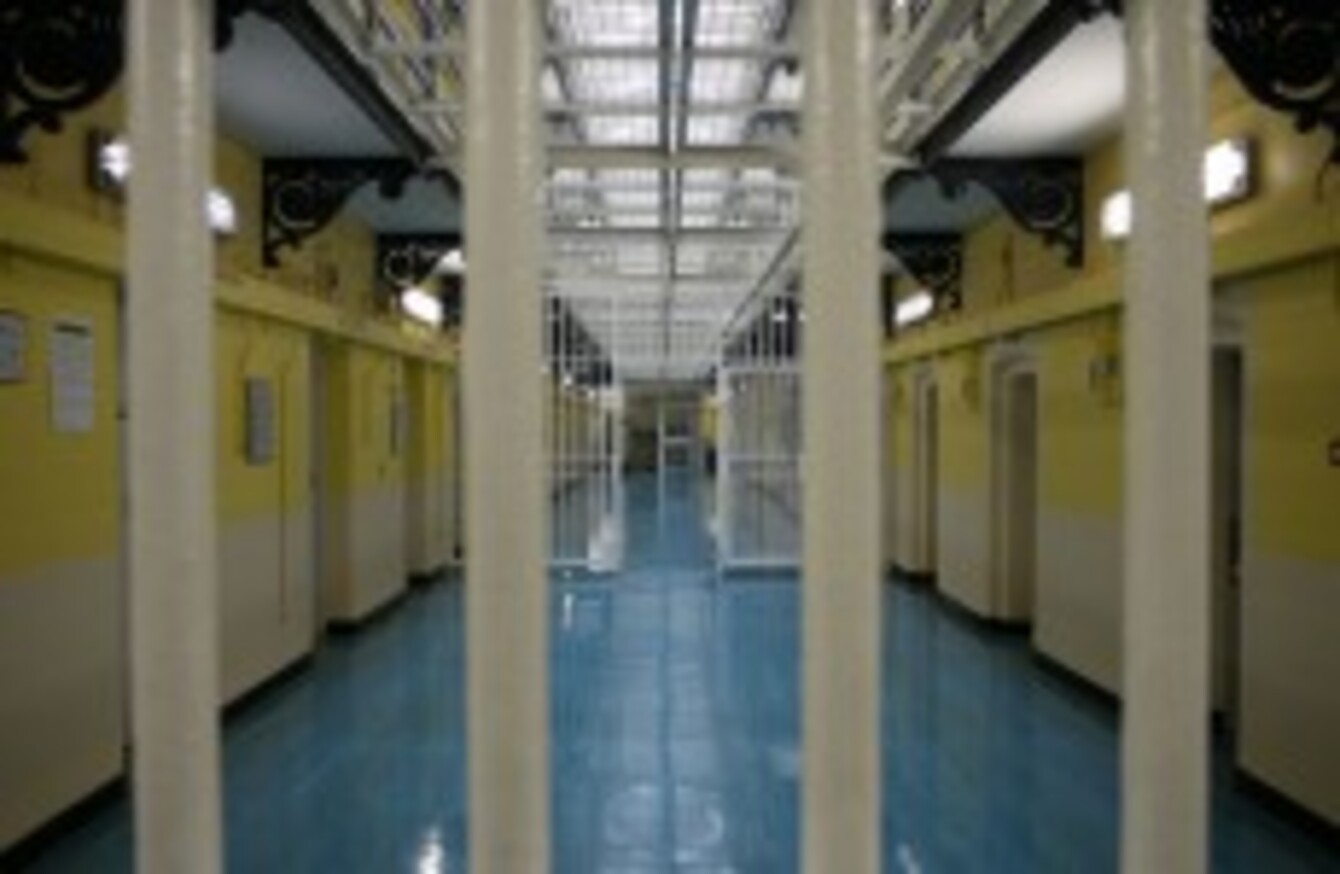 YELLOW, GREEN AND pink are the three colour codes used in Mountjoy Prison to identify the prisoners that are part of gangs that cannot mix together.
A TV3 documentary is giving an insight into one of Ireland's largest prisons, hearing from both prisoners and workers in the jail.
Describing how gangland culture is evident in the prison, Mountjoy West's Governor Kavanagh said, "Prison mirrors what happens in society on the outside.
"If something goes wrong on the outside, it will go wrong in here."
"With different groups, you have to be aware who can mix with who so there's no fighting."
In the documentary, life on the inside is described as "a world where drugs are the common currency and violence is a fact of life".
Officer Larry O'Reilly works in the screening area of the prison, he said, "They [prisoners] can hide a mobile phone on their body, basically in their body.
They're that used to putting stuff up there, it's second nature to some of them, it's something basically that can fit.
'A mug's game'
Prisoner Michael Ellis (38) is serving a four-year sentence for theft, he said, "Prison is a dangerous spot, if you're weak you won't last.
There are different gangs and that's the way it is. It's a hellhole.
He said he first went into prison aged 16, and that he grew up in a disadvantaged area "where there was nothing much for us."
"It's a whole waste of life really, it's just a mug's game. I'd love to be out there. I'd love to be able to get a job, yenno just work like the normal people.
Please God this is going to be where it ends. I just want to get out now and bring up my daughter the best I can.
"I've done wrong and I'm doing my time for it."
Ellis is attending school at the D-Wing and explained, "At the moment I'm sitting out my leaving cert…I only went to primary school so I'm catching up with my education while I'm here.
I wanna try and achieve something, I want to try and get my CV together, I'm 38 but there's always a chance you know.
Another prisoner describes his first sentence some years back, saying, "I came in here addicted to heroin and I went out that gate addicted to heroin."
However, he said, "They're now realising that drug problems are the source of crime.
People aren't addicted to crime, they're addicted to drugs. They're out doing crime when they're on drugs.
Episode 1 of the four part series, "City Within A City", airs on TV3 tomorrow night.