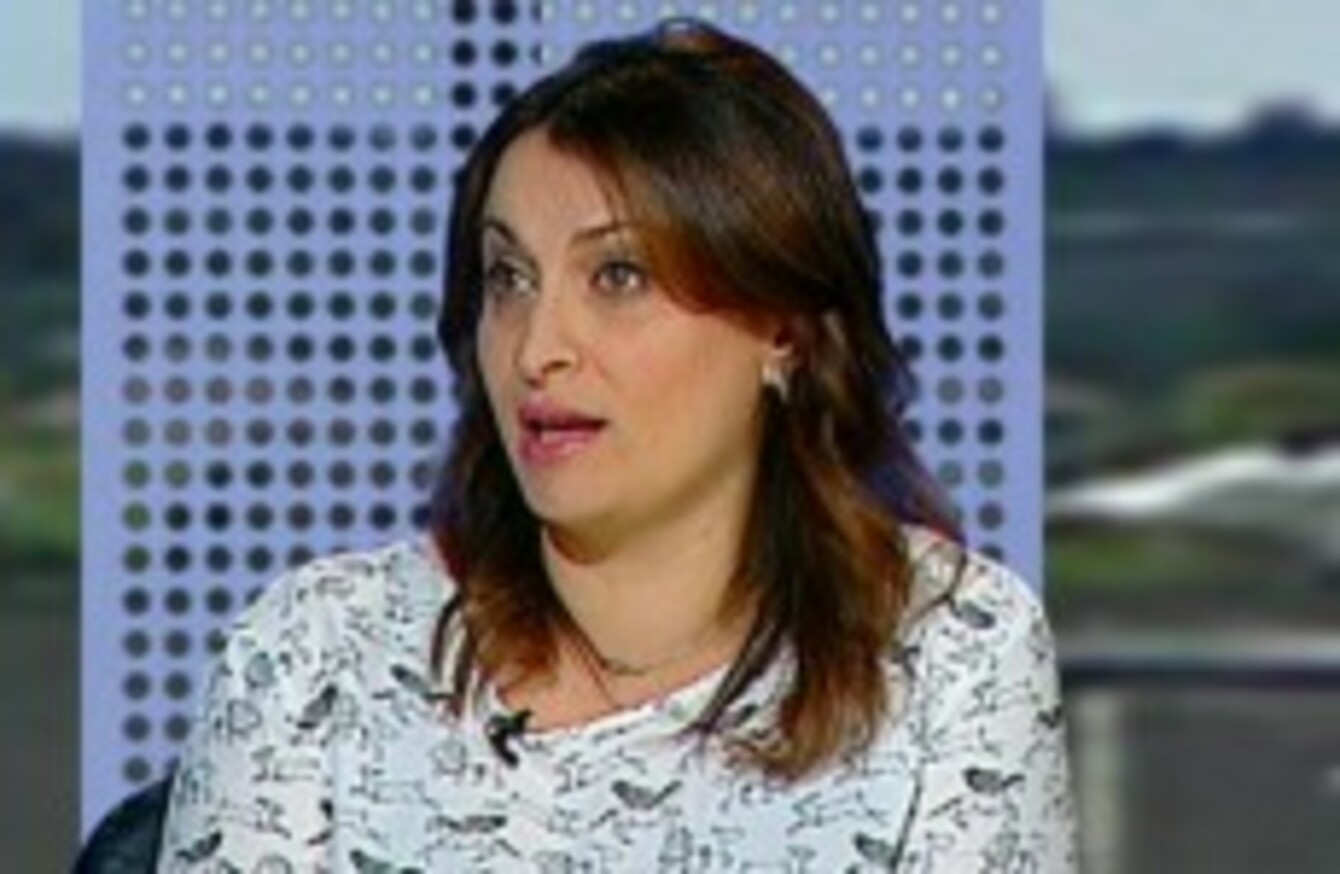 Sarina Bellissimo
Image: TV3
Sarina Bellissimo
Image: TV3
BROADCASTER SARINA BELLISSIMO has opened up about the pressures she faced after suffering a miscarriage.
Speaking on  TV3′s Midday show today, the Spin 1038 presenter described how she felt when people asked her intrusive questions about her personal life following the ordeal.
"When I had my kid, I kept getting asked, 'When are you having your second kid?'" she said.
I had a miscarriage, and I make people feel uncomfortable [when I tell them], but I'm OK with that.
"We've been trying for 14 months – it's not that easy. IVF isn't an easy process either," she added.
'None of your business'
Bellissimo, who presents Spin 1038′s weekly Plan B show, warned that personal questions about reproductive plans have the potential to cause distress to couples who may be struggling to conceive.
"You don't know what that couple is going through," she said.
You don't know that that couple [could] have just had a miscarriage… and been trying for 14 months to have another kid.
"Asking a woman, or a man – because my husband gets it too -'When are you having kids?' [It's] none of your business – stay out of it," she added.
The topic was raised after tens of thousands of social media users in the past week shared a Facebook status update calling on people to stop asking women when they plan to have children.
In a viral post, American journalist Emily Bingham said women face too much pressure to become mothers.
"You don't know how your seemingly innocent question might cause someone grief, pain, stress or frustration," Bingham wrote.
Sure, for some people those questions may not cause any fraught feelings – but I can tell you, from my own experiences and hearing about many friends' experiences – it more than likely does.