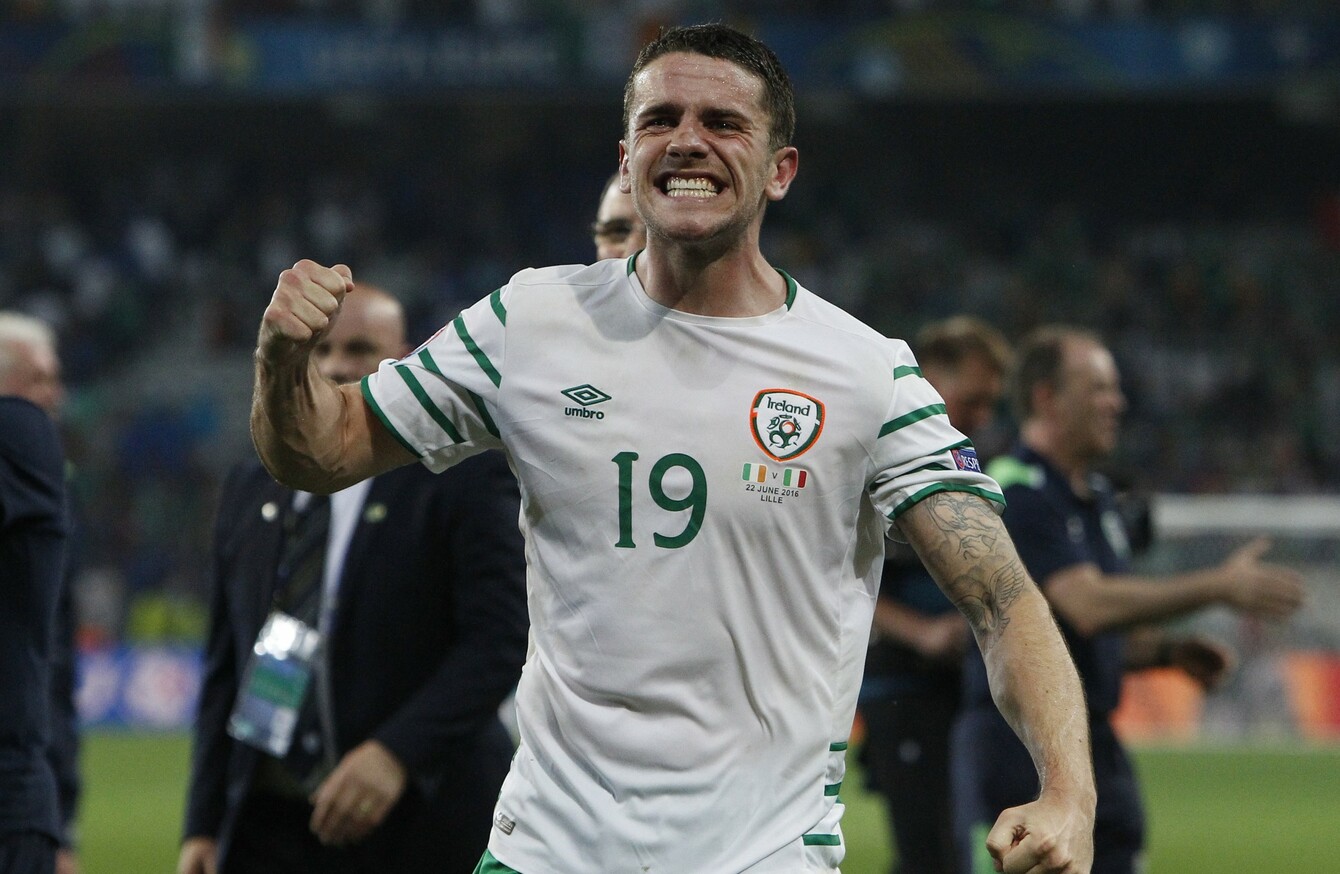 Image: Michel Spingler
Image: Michel Spingler
WHILE 2016 MAY be remembered for its seemingly endless amount of celebrity deaths, we were flat-out tweeting about the things which made us proud to call Ireland home.
#Rio2016 and #Euro2016 were unsurprisingly some of the most popular hashtags for Irish users of the social media platform.
Robbie Brady's now iconic goal against Italy to seal qualification to the Round of 16 was one of the most tweeted about moments of the year and for good reason.
This year's Olympics was also mired in controversy and shock defeats, especially when it came to our boxers.
Katie Taylor's loss coupled with Michael Conlan's furious tirade following his contentious defeat meant we were up in arms tweeting our disbelief at what we were watching.
Here are the top trending topics in Ireland for 2016:
Throughout the year, there were sensational moments in the sporting sphere that saw surges of activity among Irish users taking to Twitter.
The most tweeted abut events included:
Ireland's victory over Italy at #Euro2016
Iceland defeat England at #Euro2016
Ireland meets France at #Euro2016
Ireland meets Sweden at #Euro2016
History is made at Soldier Field, Chicago as Ireland defeats New Zealand All Blacks for the first time
But it wasn't just the sporting action which got us tweeting this year. Politics at home and abroad with #GE2016, #Brexit and #Trump made for debate.