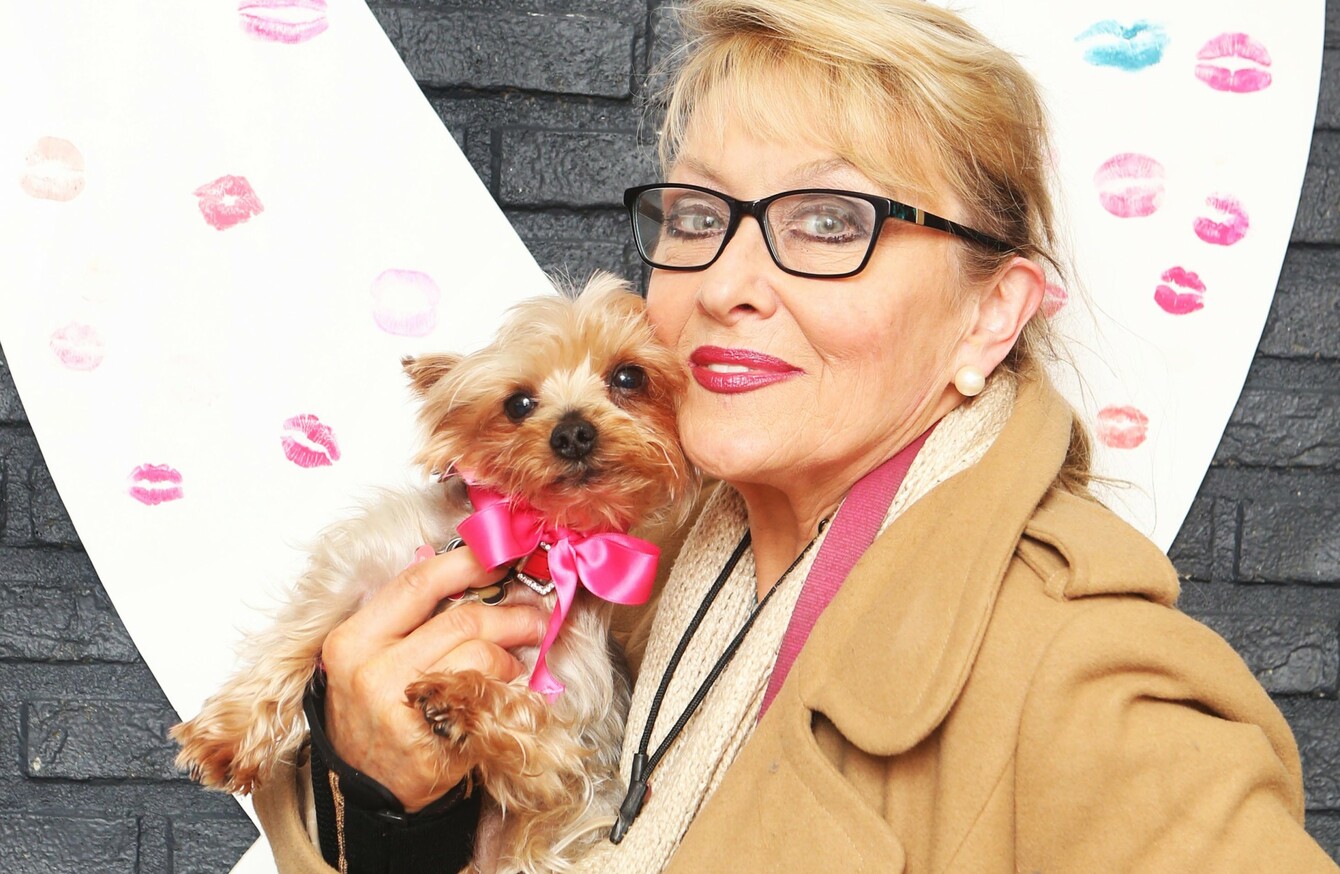 Image: Leon Farrell/Photocall Ireland
Image: Leon Farrell/Photocall Ireland
TWINK HAS SUCCEEDED in saving her debt-ridden home from the auctioneer's hammer after paying off outstanding mortgage repayments of €18,000, the Circuit Civil Court heard today.
Barrister Shaula Connaughton-Deeny told Judge Jacqueline Linnane that repossession proceedings against Adele Condron-King and her estranged husband, David Agnew, could be struck out.
Ms Connaughton-Deeny said Condron-King had paid off all mortgage repayment arrears and her client, Start Mortgages, no longer required her to sell her home or for the bank to obtain a possession order against it.
Counsel said it was Twink who had paid off the €18,000 outstanding debt as joint defendant David Agnew had not been engaging with the bank and had not been living in the property, Idrone House, Idrone Avenue, Knocklyon, Dublin 16.
Judge Linnane had earlier heard that Agnew was aware of the proceedings but had to be served with the legal writ at his place of work, the DIT Conservatory of Music and Drama, at 163 Rathmines Road, Dublin.
When the bank issued proceedings against the couple, Ms Connaughton-Deeny told the court that it was owed about €250,000 overall, including the €18,000 arrears.
Clearance
Twink's clearance of the arrears debt means she continues to own her plush home and return to paying monthly repayments on the remaining mortgage. The current value of Idrone House is worth several times more than the outstanding mortgage.
Twink had given a newspaper interview relating to the proposed sale of her "dream home" but when the proceedings were last mentioned before Judge Linnane on 2 December last Ms Connaughton-Deeny said there had been confusion as to whether or not Twink's home had actually been publicly advertised for sale.
Ms Connaughton-Deeny had told the court that an online search by her instructing solicitors, Ivor Fitzpatrick & Company, on the day before the December hearing, had not shown the property advertised for sale other than what had appeared in a newspaper article about a proposed sale.
Solicitor Mark Doyle, for Twink, had told the December hearing that according to a property agent there was a strong interest by potential purchasers in the sale.
Judge Linnane today struck out possession proceedings against both Condron-King and musician David Agnew.
No mention was made in court with regard to legal costs attached to the drawn-out proceedings and numerous court hearings.